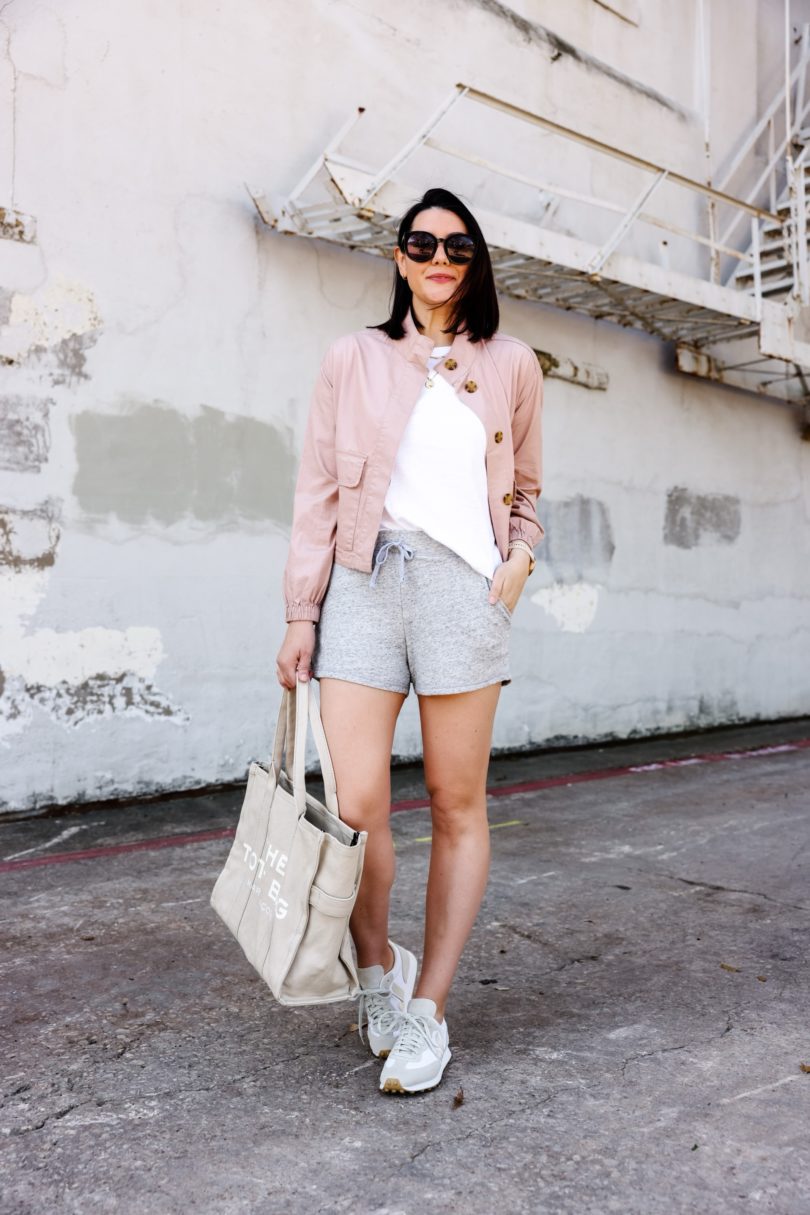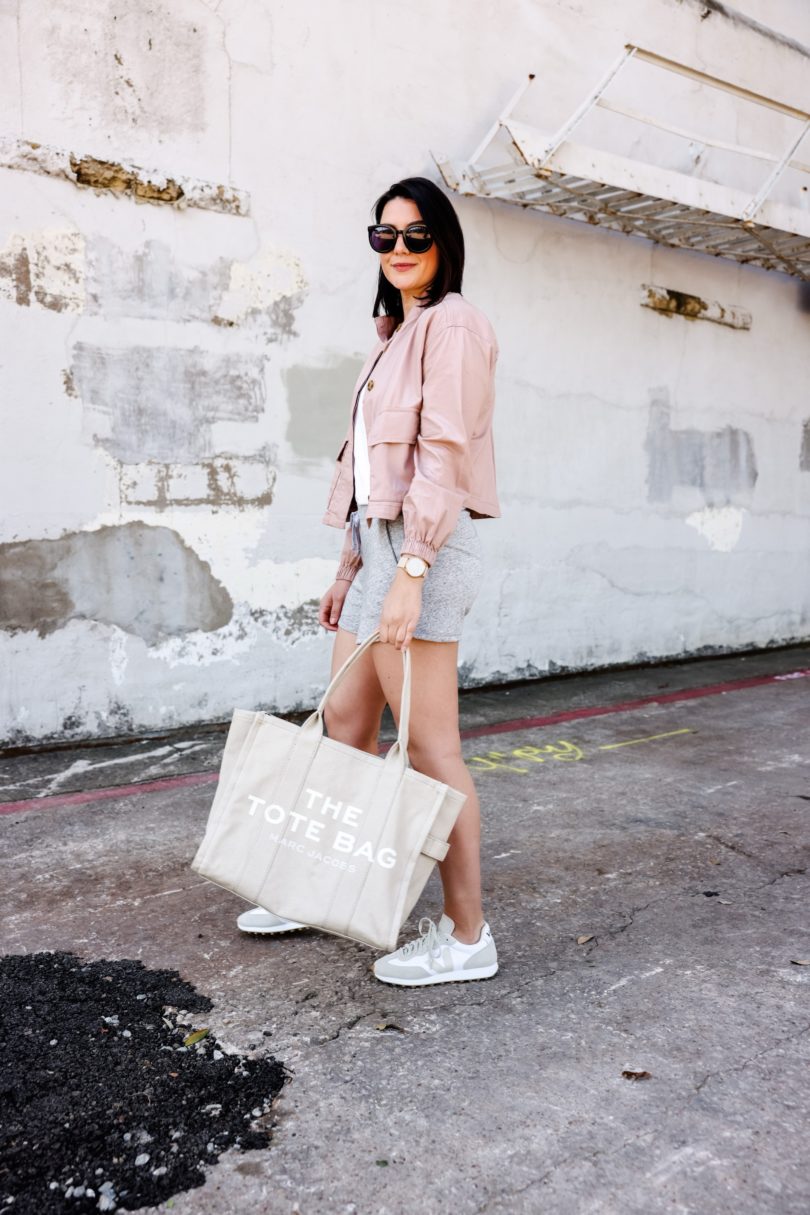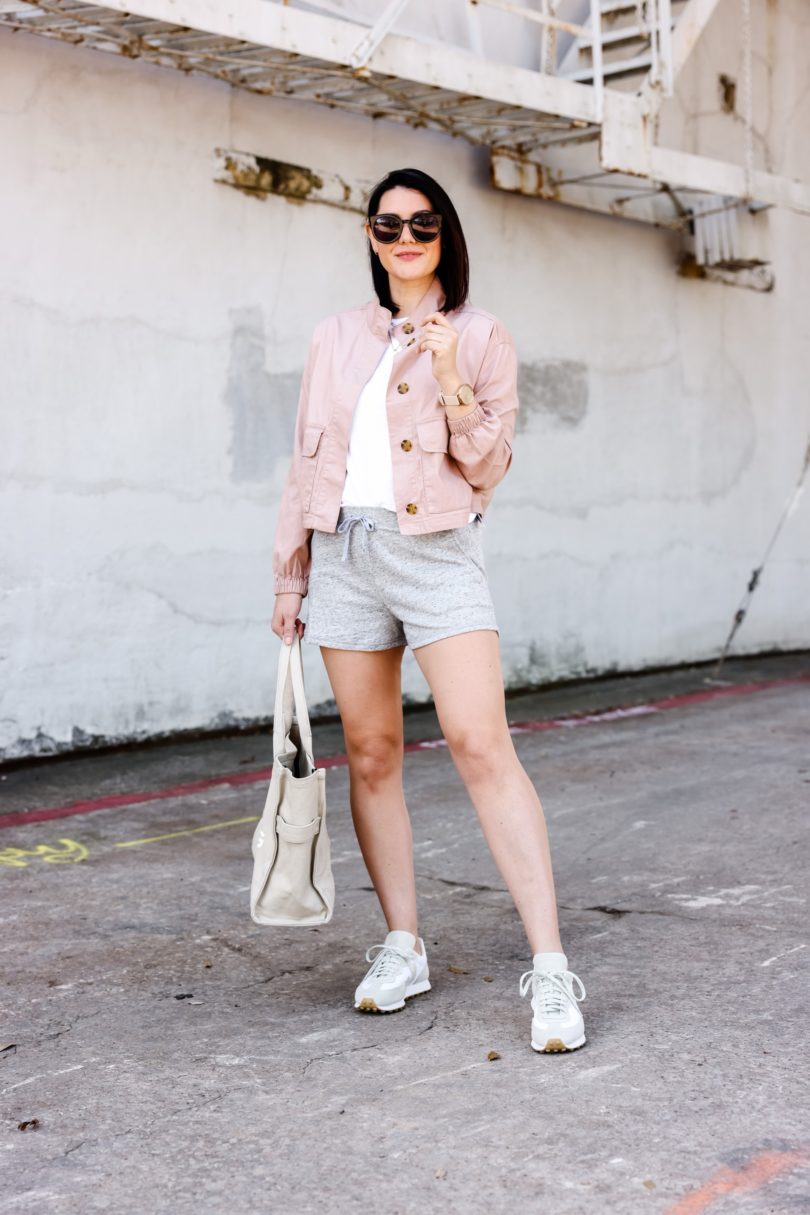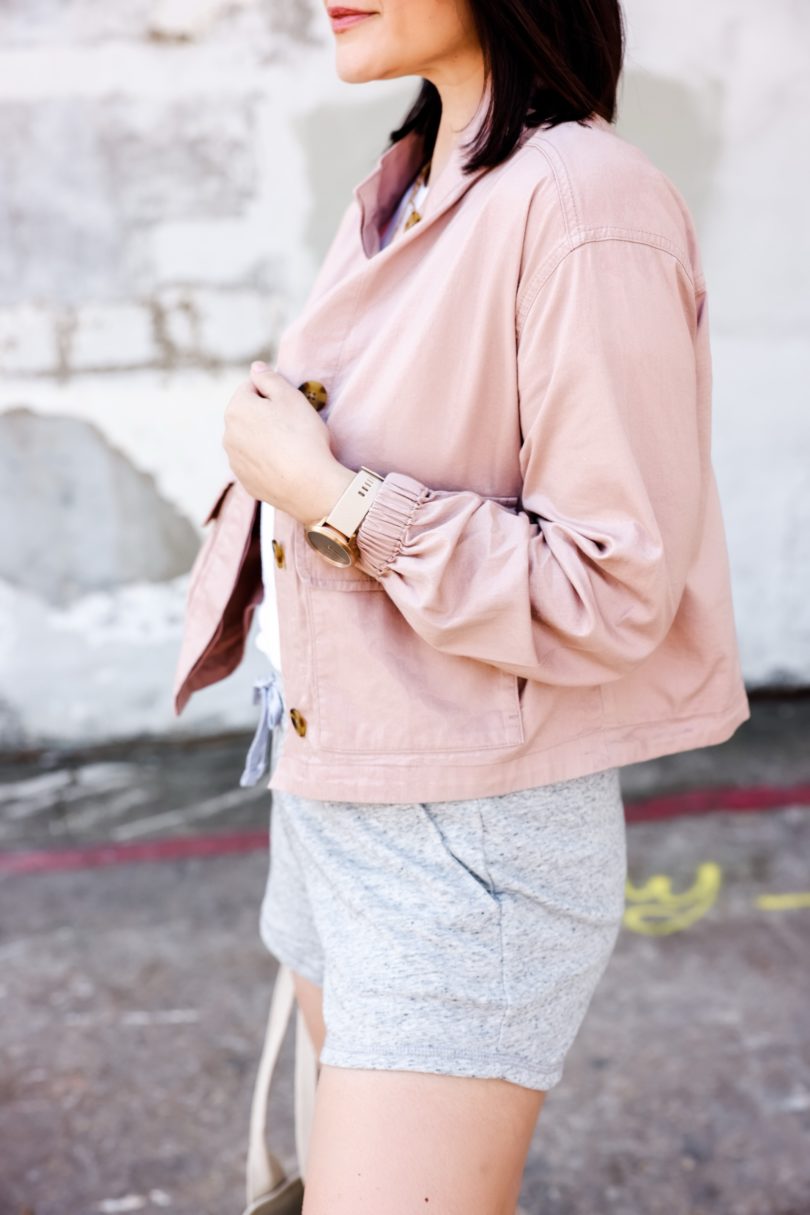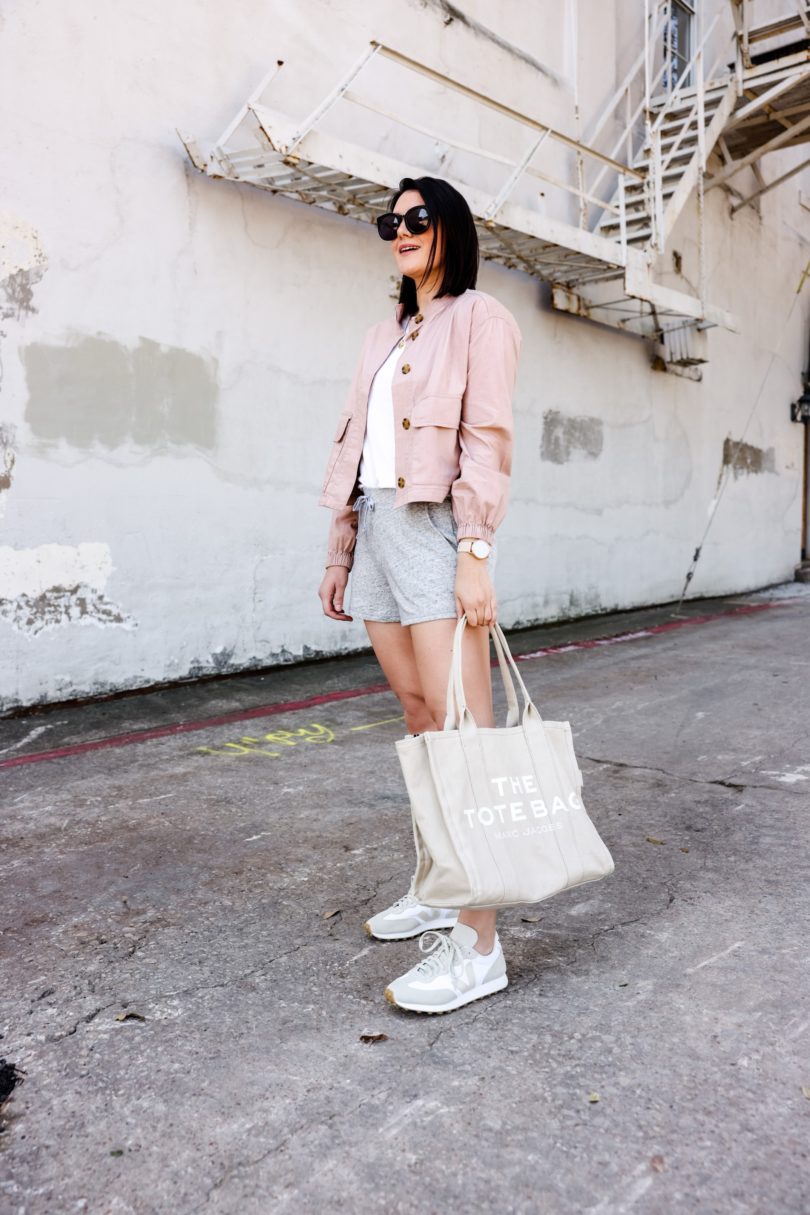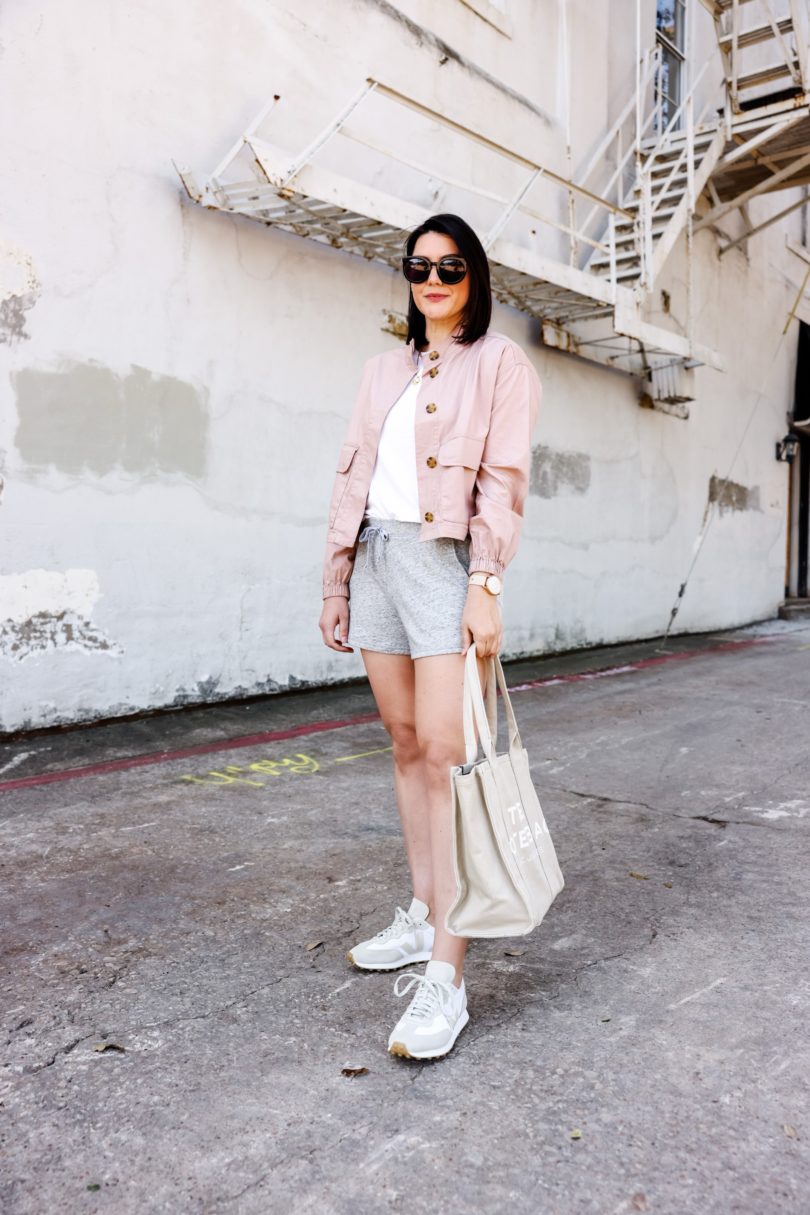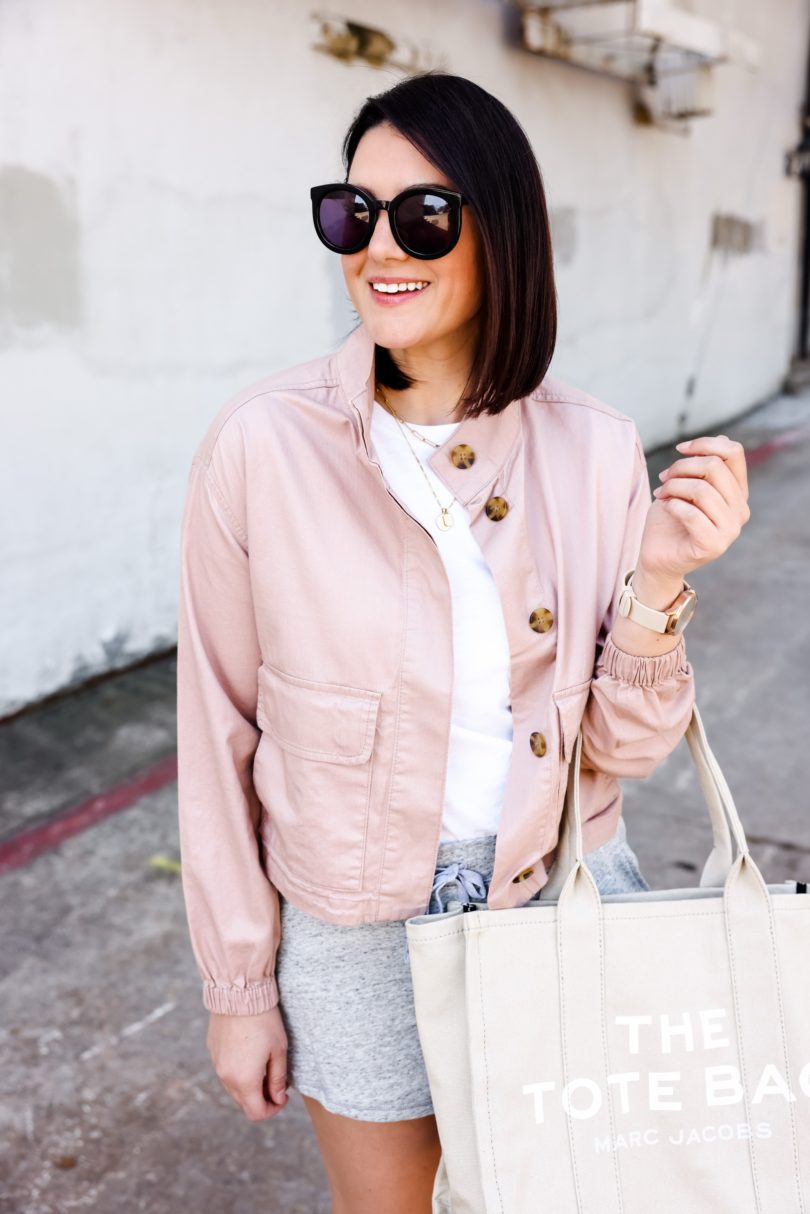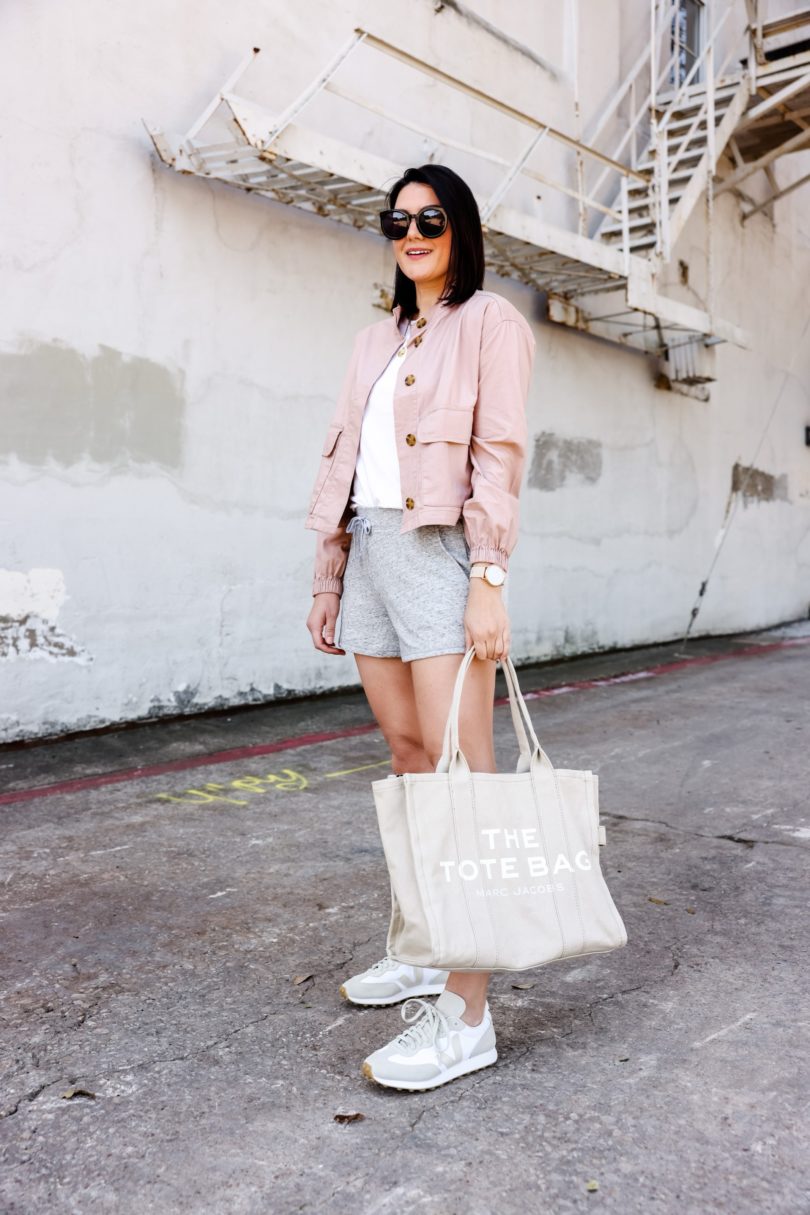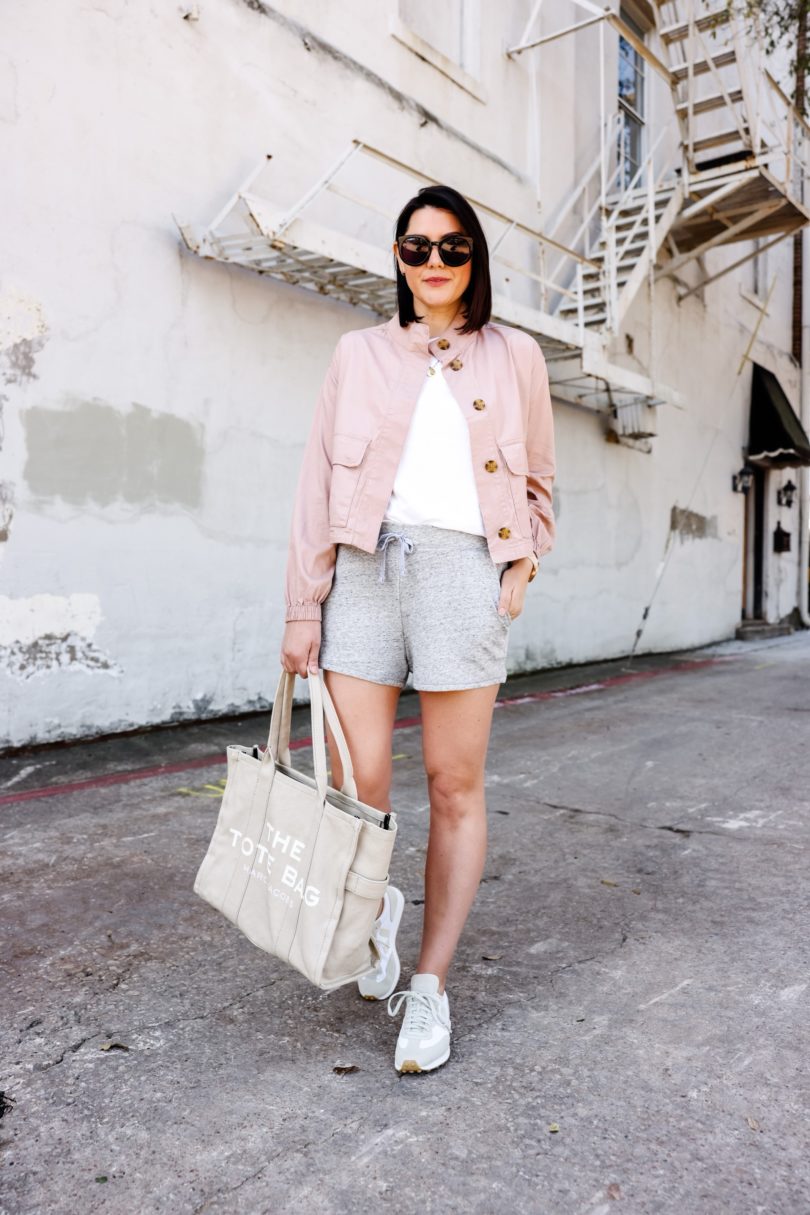 Last year I became very fond of Sweatpants. I've always loved A Jogger, but the classic Sweatpants gave me the wrong little nose until I realized I was missing out, not the Sweatpants I was snubbing. They didn't need me;I needed themI saw the error of my ways and picked up some sweat last fall and haven't looked back since. Of course, it's hot in here and I'll have to put away my Sweatpants and tracksuit outfits for a few months. (I'll fold them very carefully while telling them it's not 'goodbye', just 'see you later'). So what's a girl to do now? Wear Shorts for real? Absolutely not.
Let me introduce you to sports Shorts. Athletic Shorts are the answer. Sweatpants but make them spring. I'm pretty sure Old Navy has taken out a great deal of sweatPANTS stock as well and they have a lot of these really cute little sweat shorts like these here. I'm in the middle and they are a perfect fit! Find them in gray here.
Of course, what would a spring outfit be without a Jacket? I picked up this cute little cutout number to try it out and instantly loved it. It's different from our typical spring anorak and I like the light pink shade. Of course there are other colors too, they are all winners in my book. I'm in the middle and it fits TTS! Find it here.
If you are looking for an easy White T-shirt, the best accessories for this one. True to size and not pure!