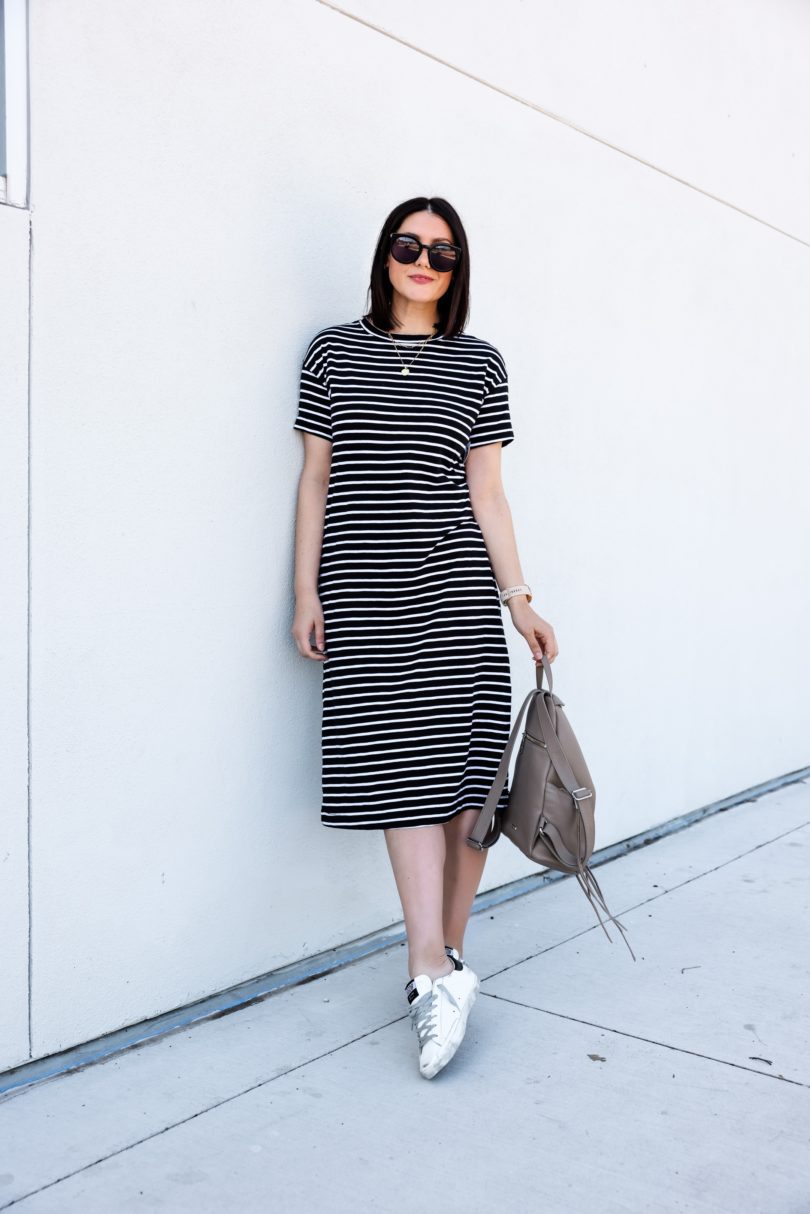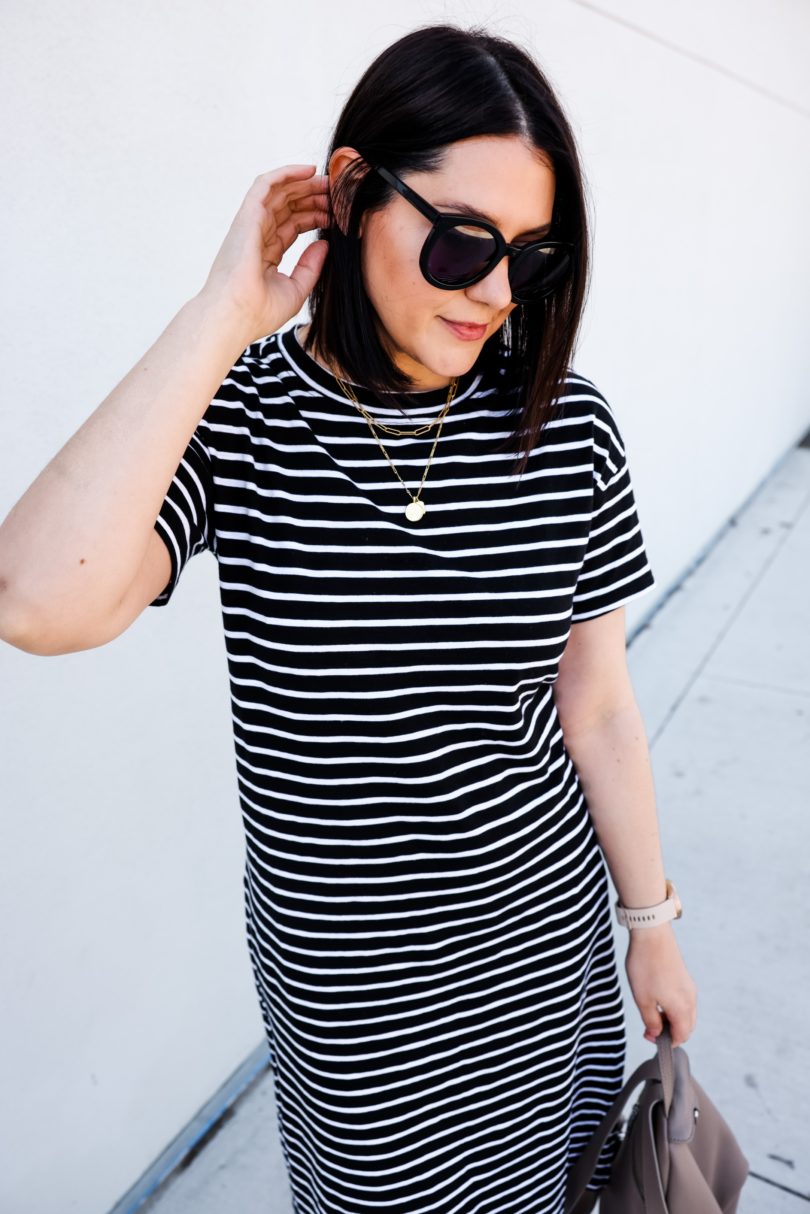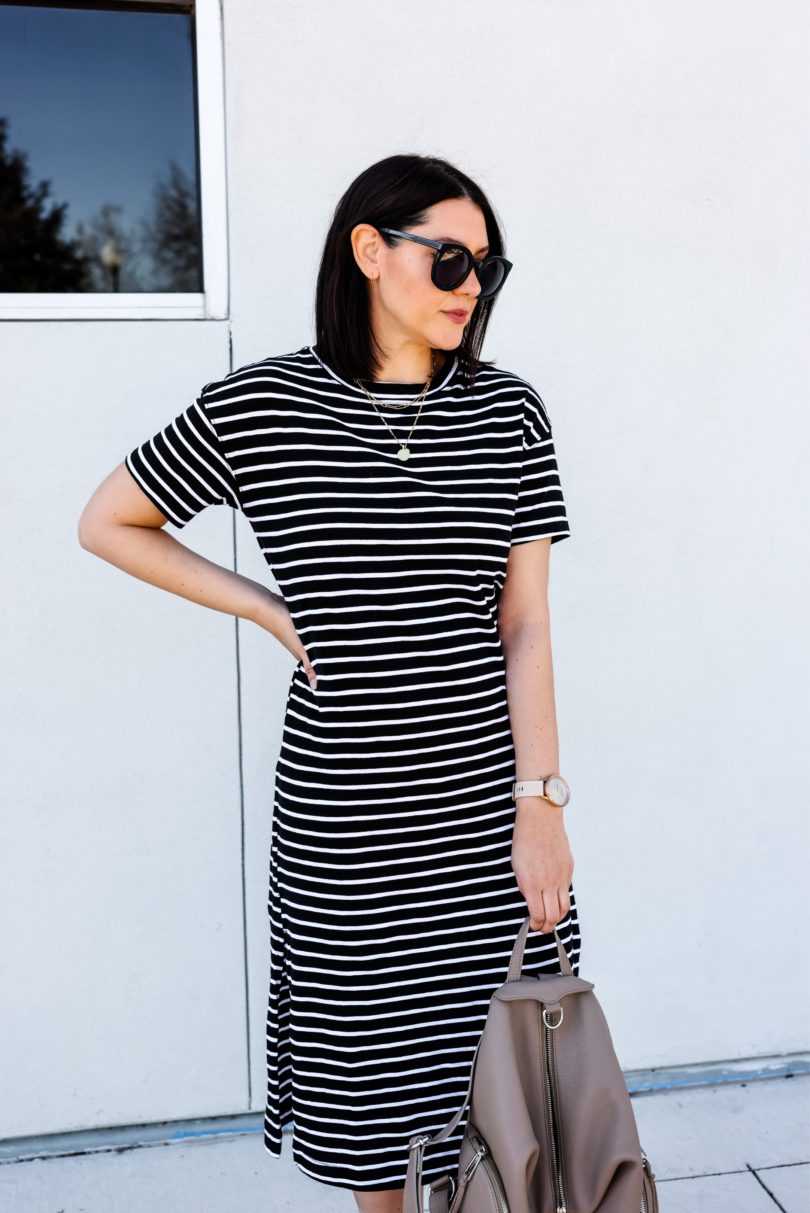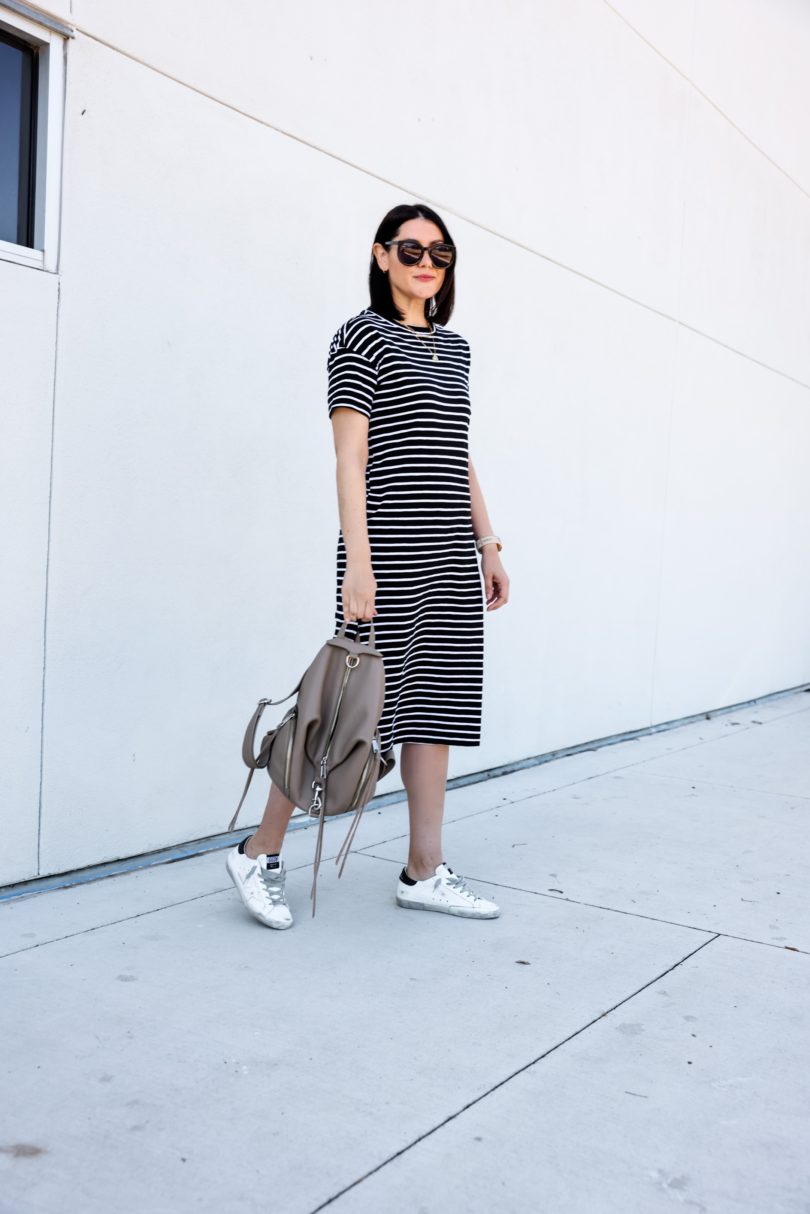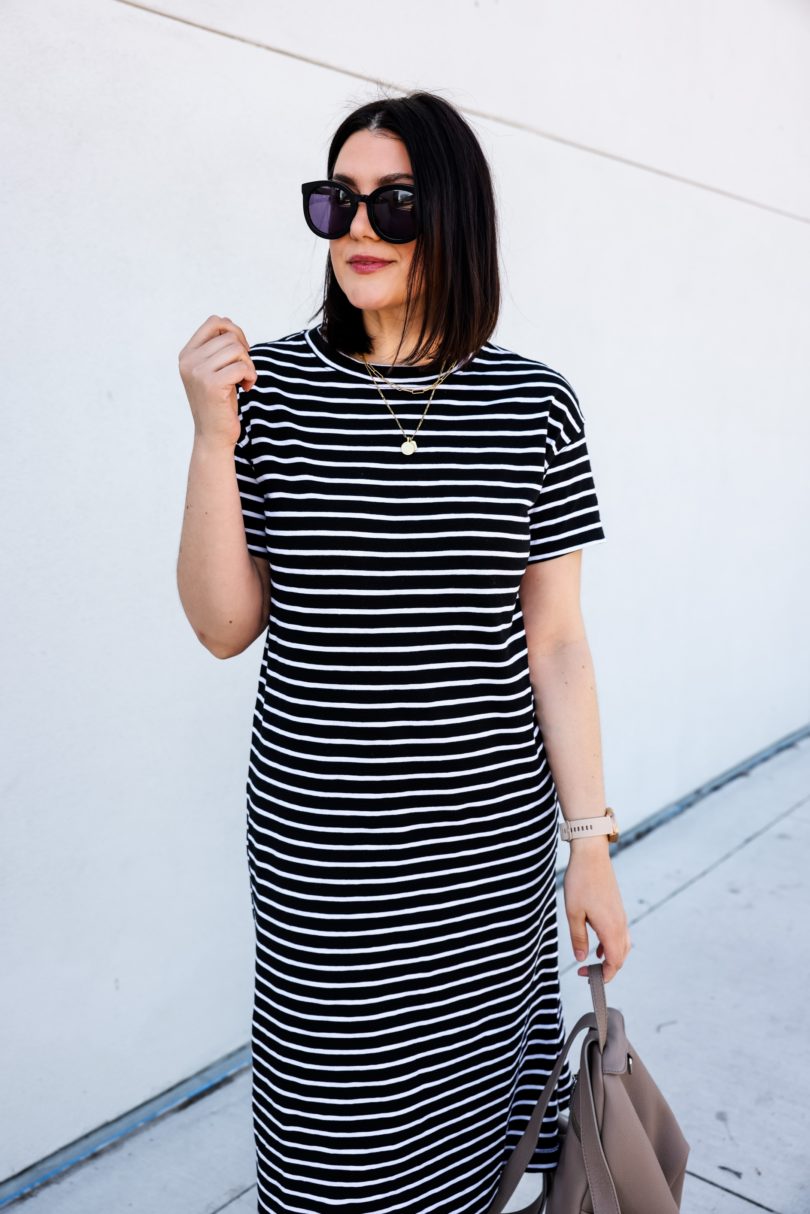 True, last week I posted another striped Knit dress, but I would also like to submit this dress for your consideration. They honestly couldn't be more different.Sisters, not twins. Same reel, different loom.First of all, this one is under $30 and that's a damn deal if I've ever seen one. Second, this fabric is much thicker and the cut is a bit more modern than last week. The high neckline and boxy cut give the dress a modern tomboy look. Madewell-esque, if I do say so myself. (It's Old Navy, in case you were wondering!)
I'm in the medium and again, it's a boxy cut but true to size. It does not stick, very comfortable. I mean, let's be honest, it's just a really long T-shirt that we call a dress. And we deserve it, okay?
Find this dress here.
PS I'm working on a similar Golden Goose sneaker post for you! Lots of people have asked/demanded it and it's ready. I'm just trying to go through every shoe on the internet to make sure I find the best options. It's not much, but it's honest work. In the meantime, this pair here is a good option for under $100!