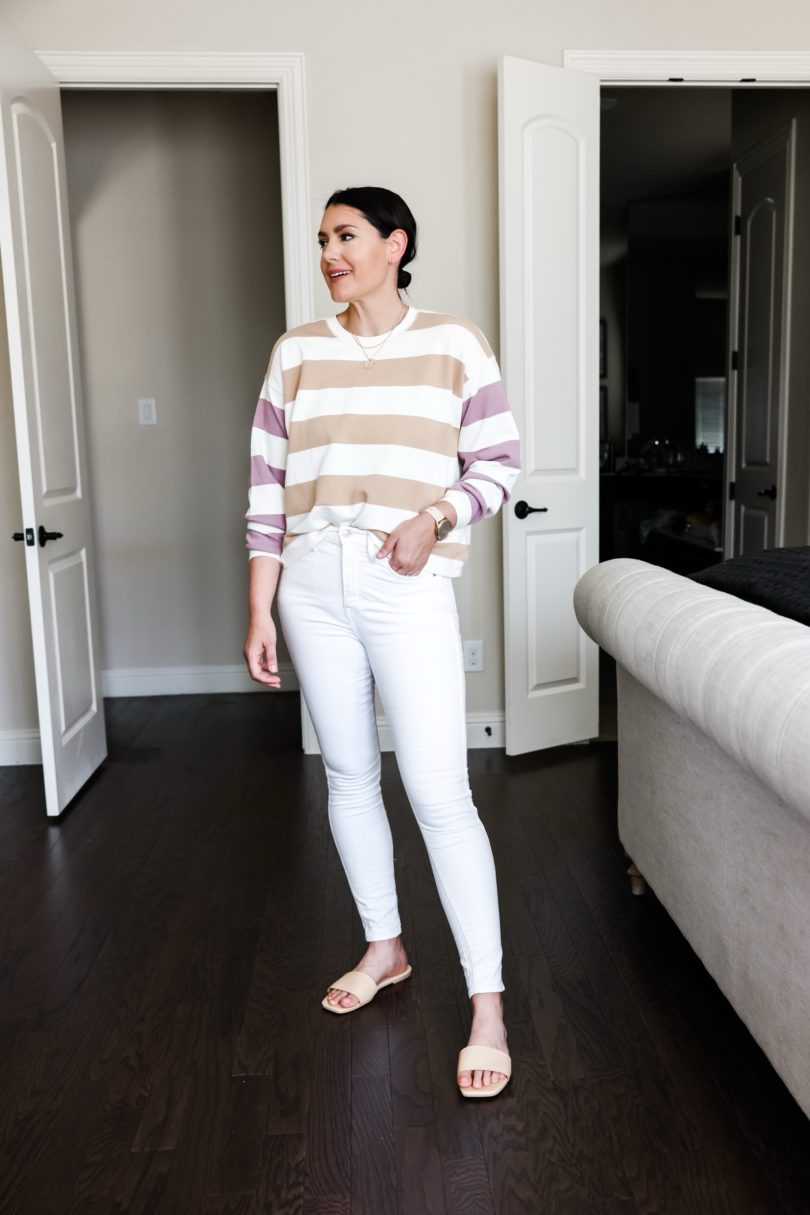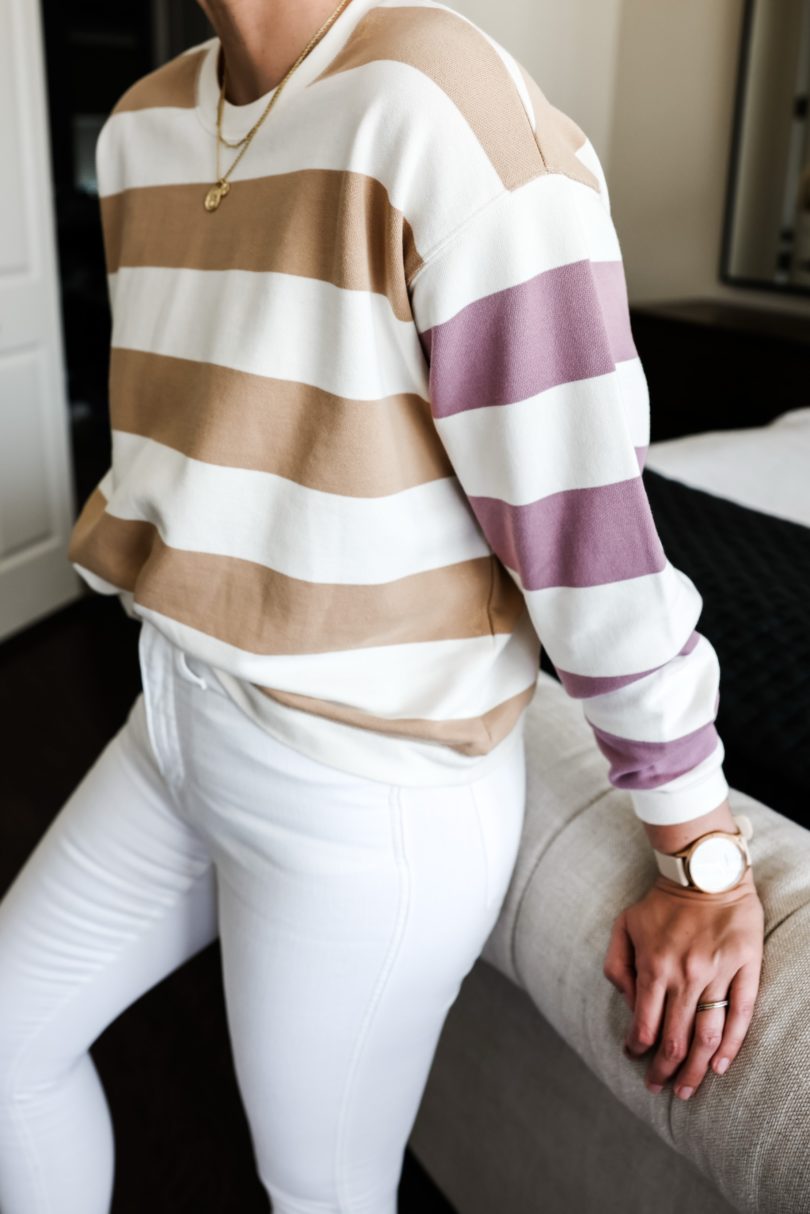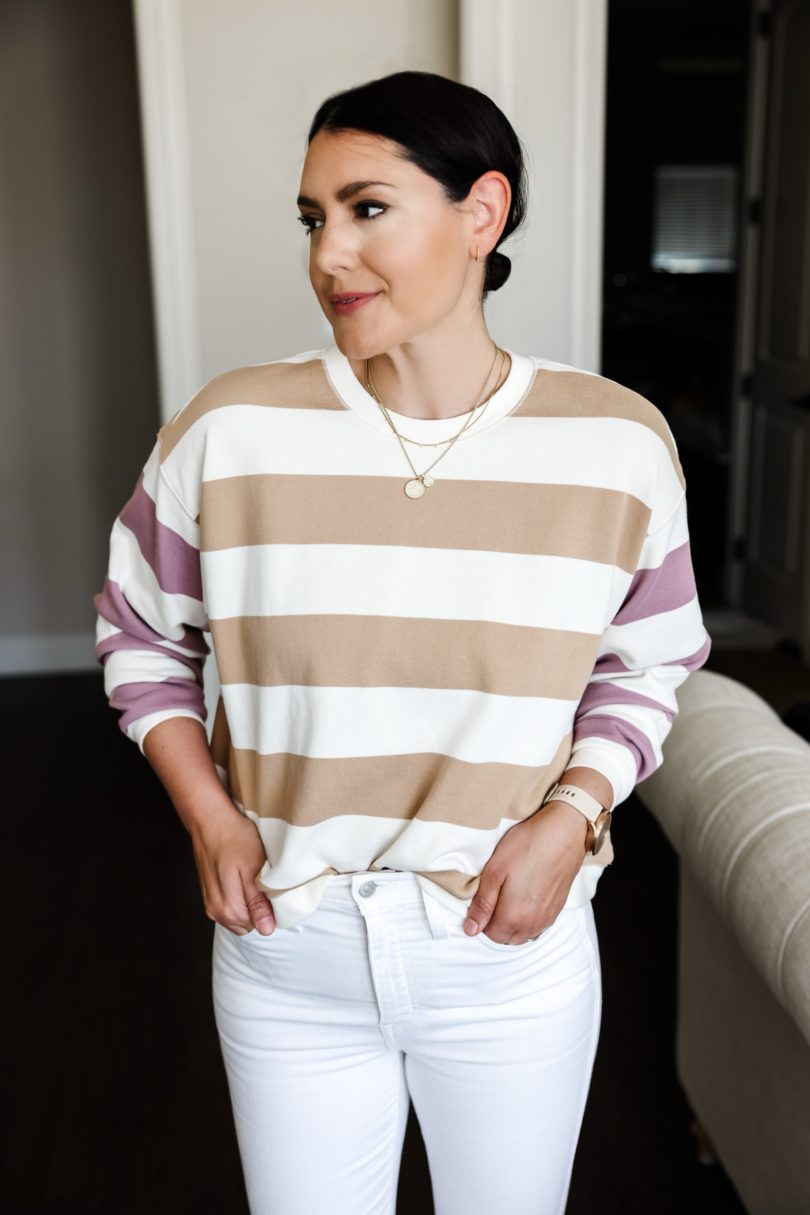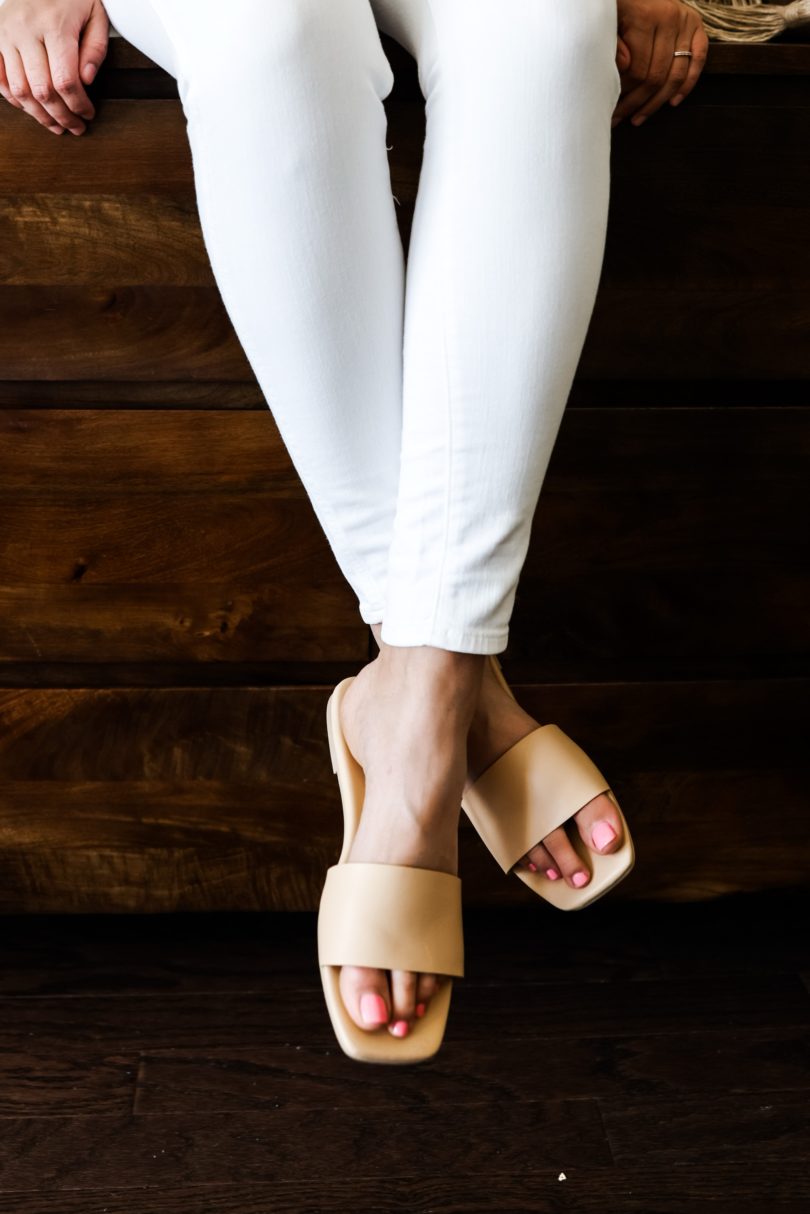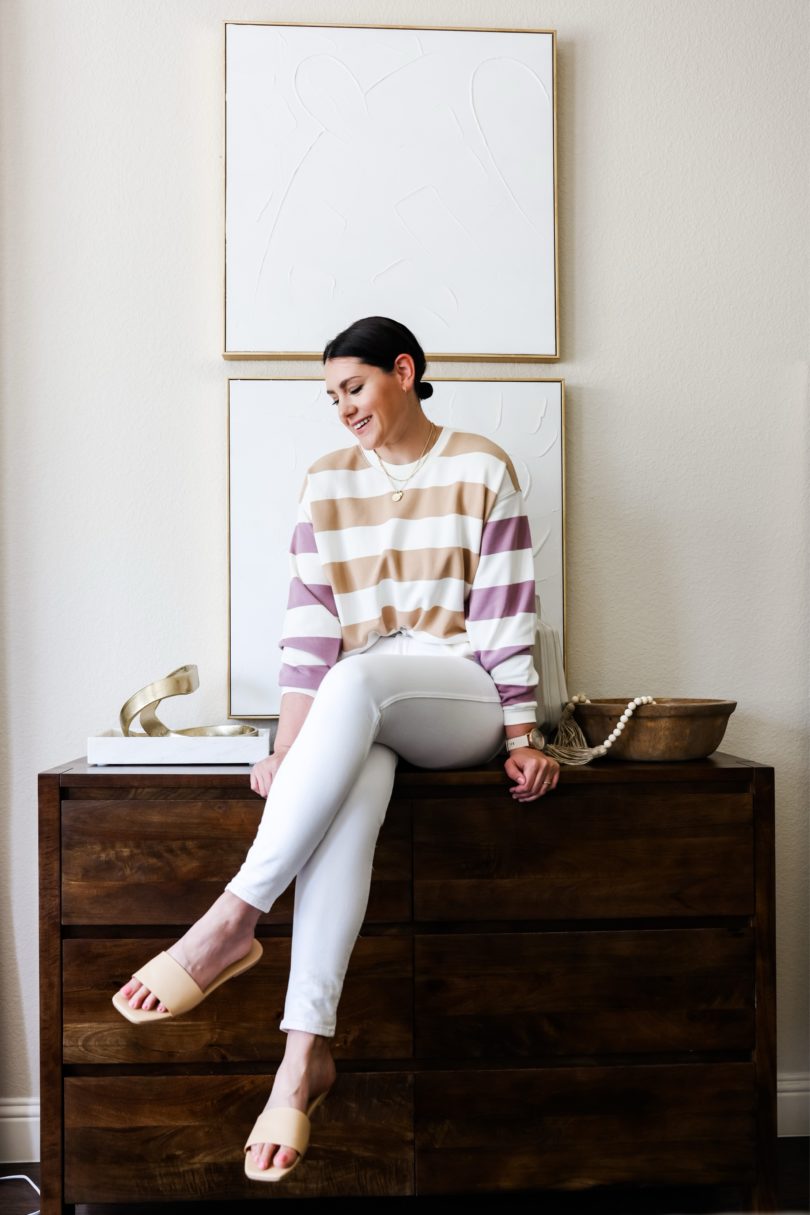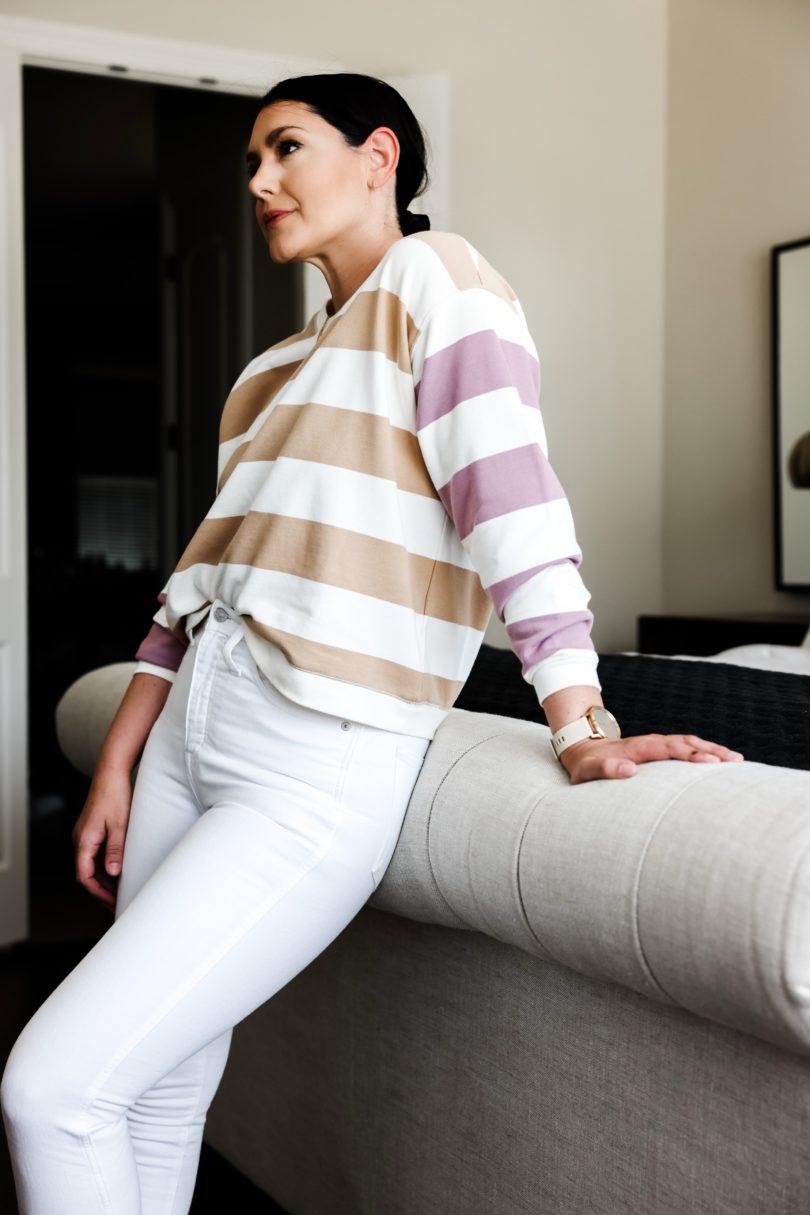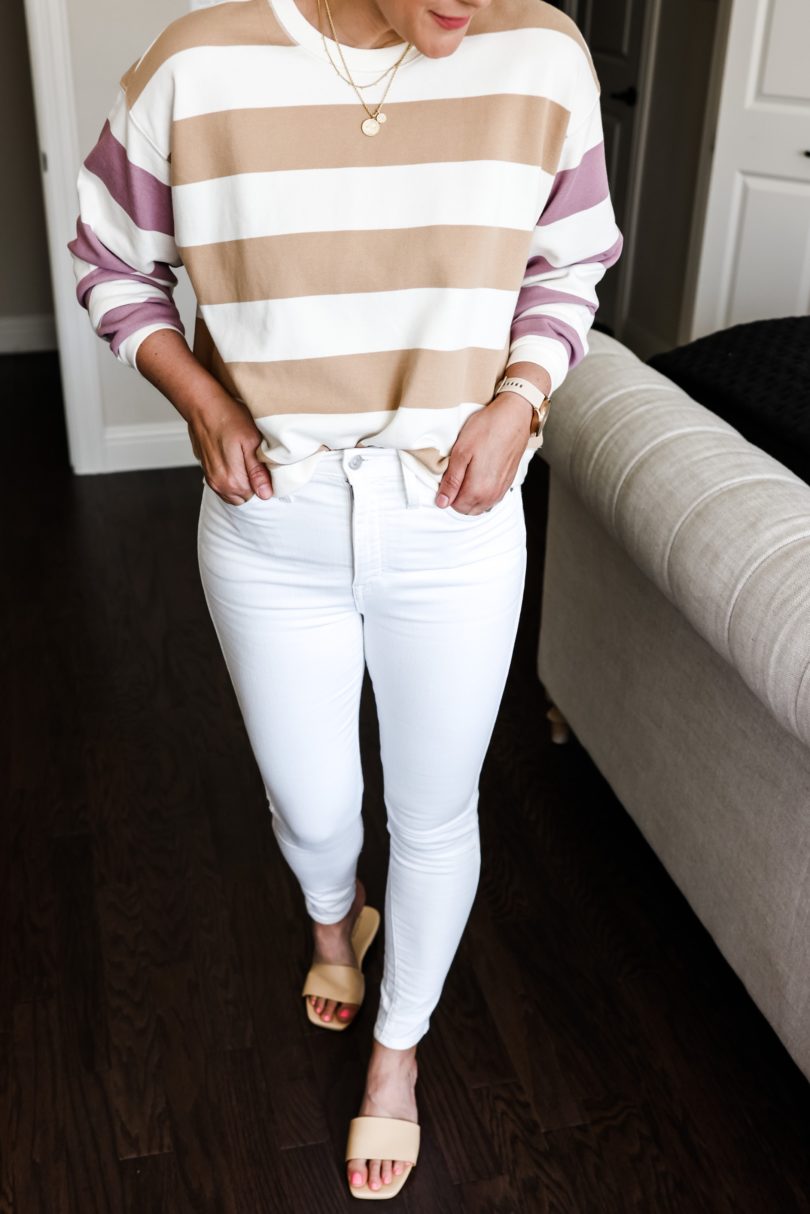 Happy Friday, my friends! We've been making changes to our home recently and while I plan to show you each update, here's a little Sneak Peek of our room! We had hardwood flooring installed in our bedroom and sunroom at the end of February and it has made such a difference to the rooms. Everything seems more open, clean and modern. I ended up changing our bedding and some mirrors too, but overall our furniture and layout stayed the same in the bedroom. It's crazy what a little change can do for a room. The main reason we wanted to put hardwood floors in the rest of our house was so we could shoot more indoors, something we realized last year. The best light in our house was also in the carpet rooms, so that was something we wanted to work on. Oh and also our carpet was kind of gross after 6 years of two garbage collectors wearing their shoes in the house, two dogs and a small child. We hope you like the indoor photo shoots as well as our downtown photo shoots. 🙂
I love this striped Sweatshirt from Madewell! At first I thought: is this too much color? Because you know, I'm trying to be super intentional with color lately. But after receiving it in the mail and putting it on, I was convinced. It's big, soft, and a perfect weight for spring. Especially now that the days can't decide if they want to be warm or cold. And no, it's not too much color. It's fair. Also, doesn't this feel very 1995? I feel like this Hoodie has strong 90s vibes and I love it. Find it here!
My White Jeans are also from Madewell, surprise surprise right? I like their White Jeans and recommend these IF a) you like Madewell and b) you prefer a high waist. They're not see-through, but they're pretty snug. You know what I mean? Sometimes White jeans are tighter than Blue jeans and I'd like to know why. The skyscraper is 10″ and he means it. I would say true to size but they will be tighter at first and will stretch with wear. Find them here!
I also found a sub-$50 option that is high-rise from Levi's here. I'm a 28 in this Levi's style too.
What's that? Do you hate skyscrapers? No problem! Here's another well-priced pair with a medium height! They run true to size from my experience with this style. Find them here.
One last thing: if you are looking for a One and Done sandal for spring/Summer, I may humbly suggest this one! I have had them for about a week and have loved them so far. No rubs or blisters. You can Reduce the size in half if you are between sizes. Find them here!