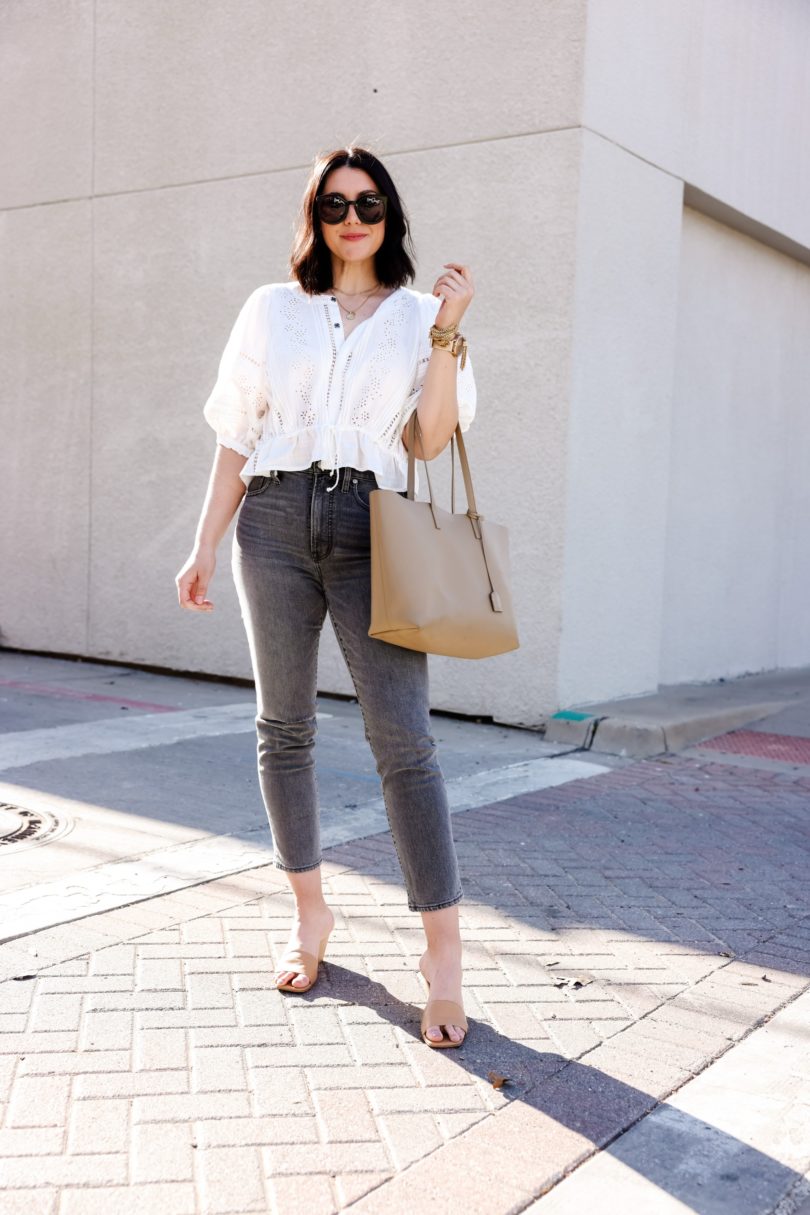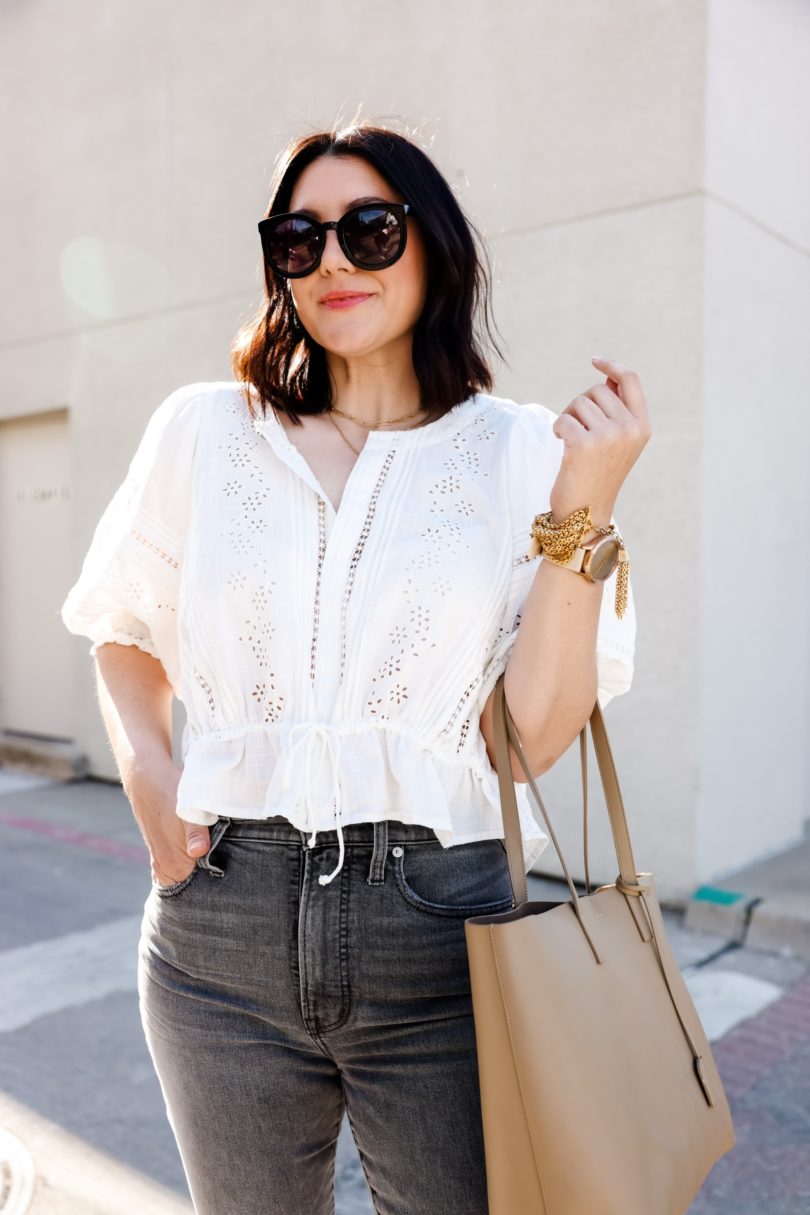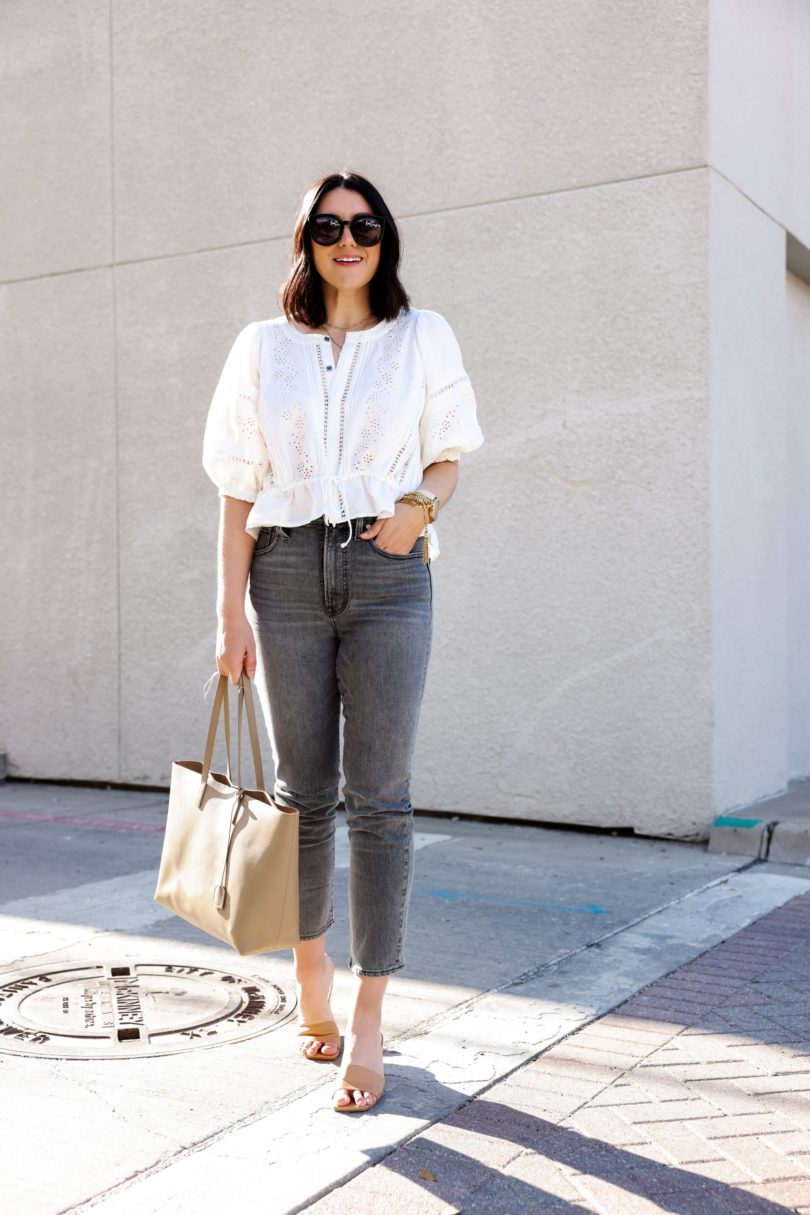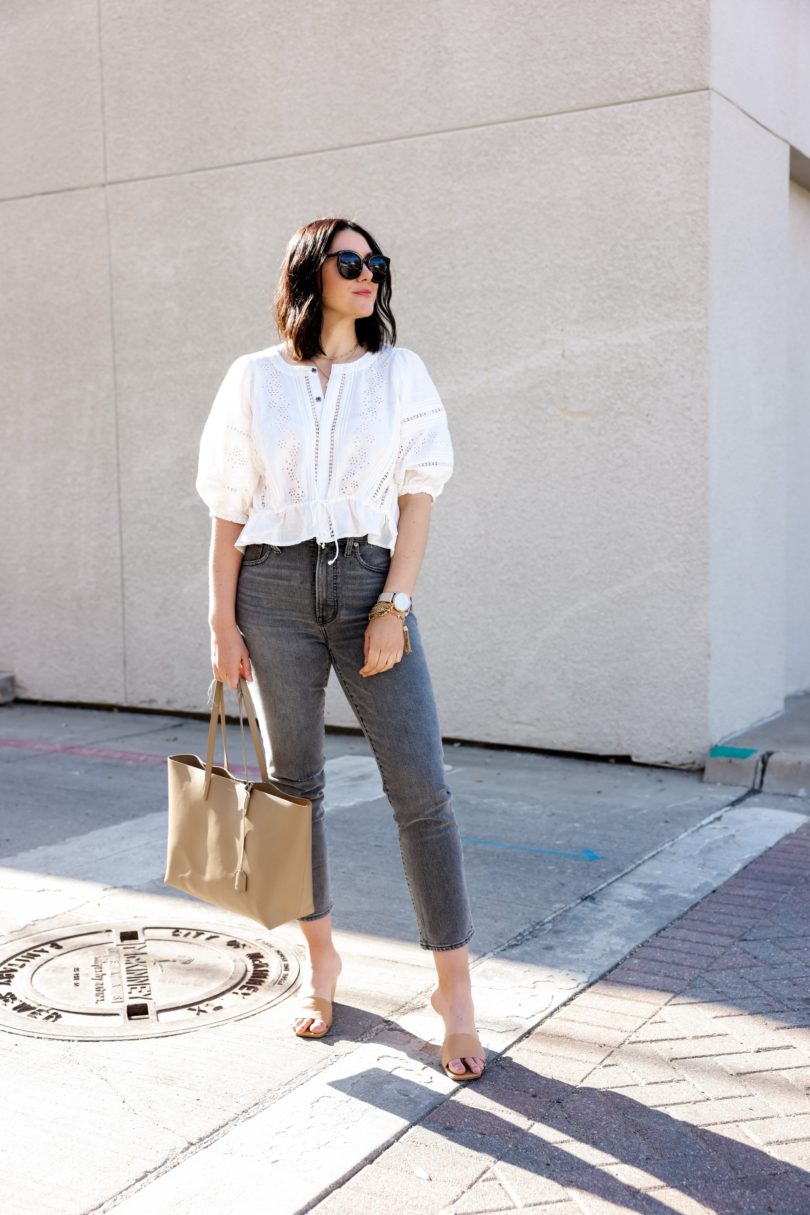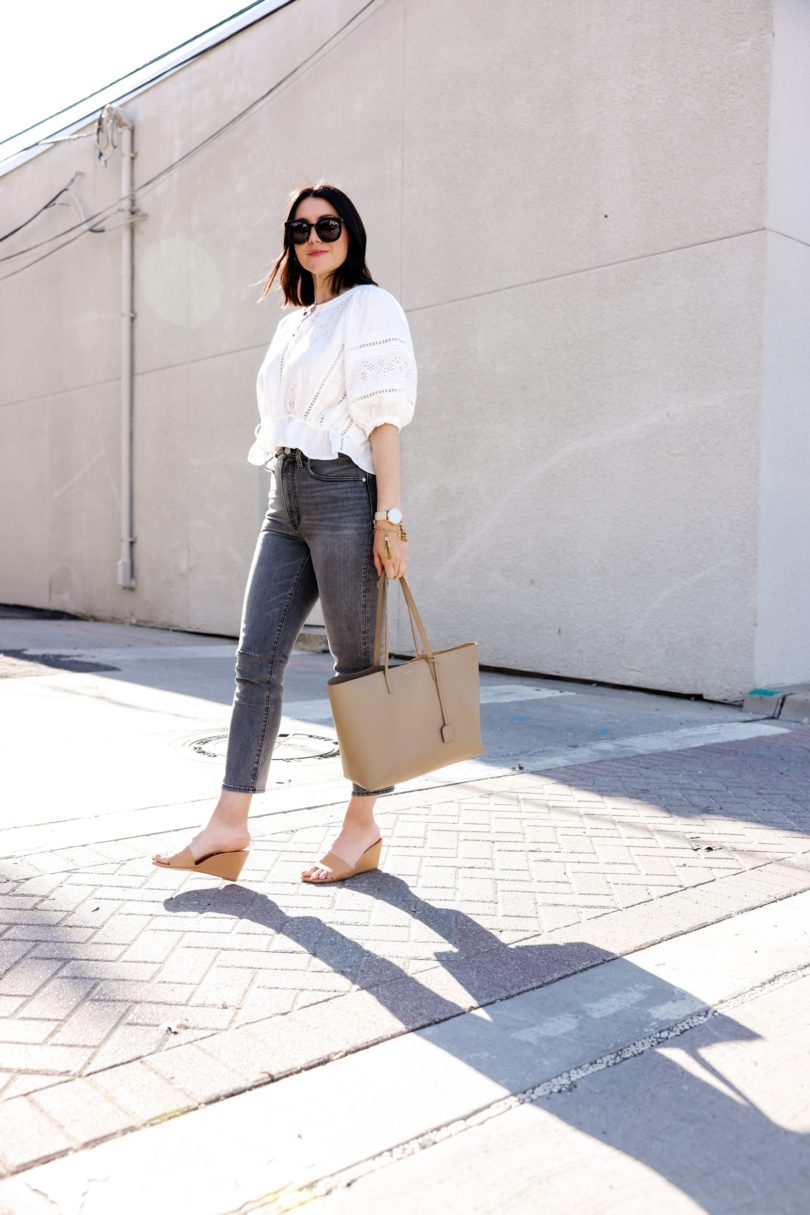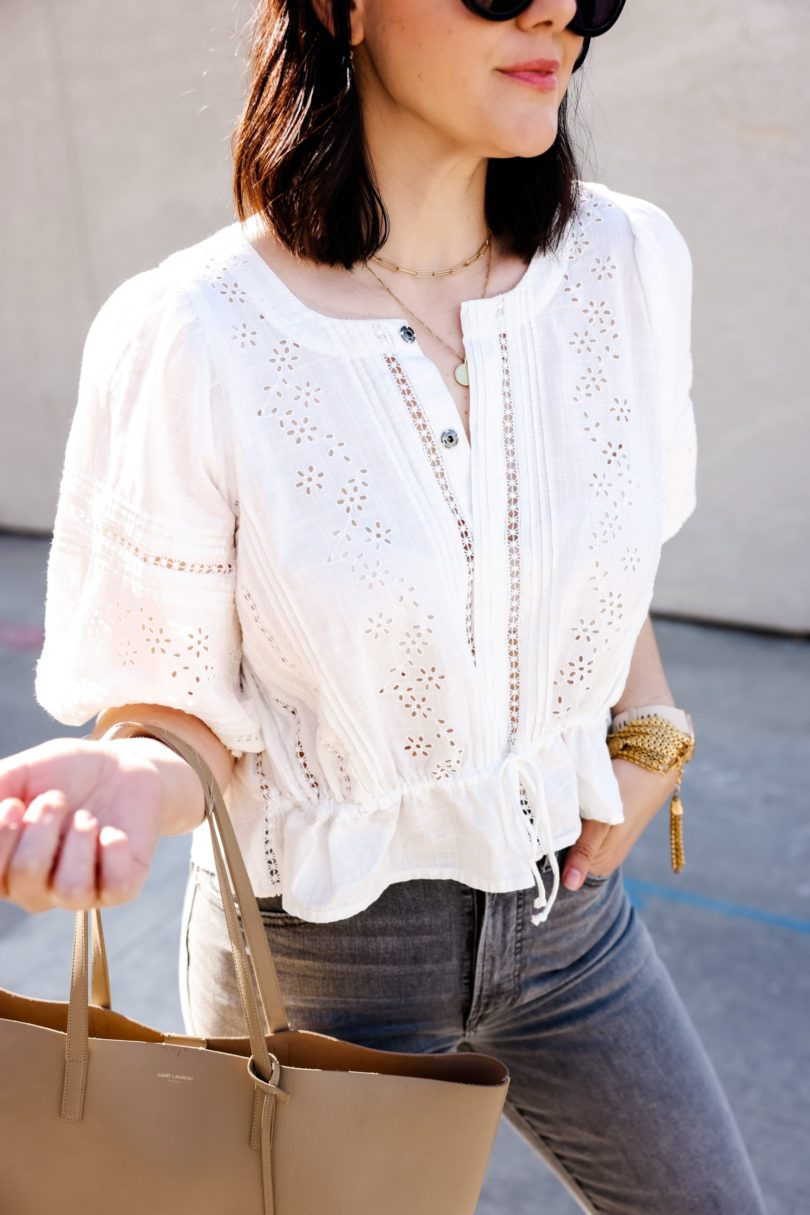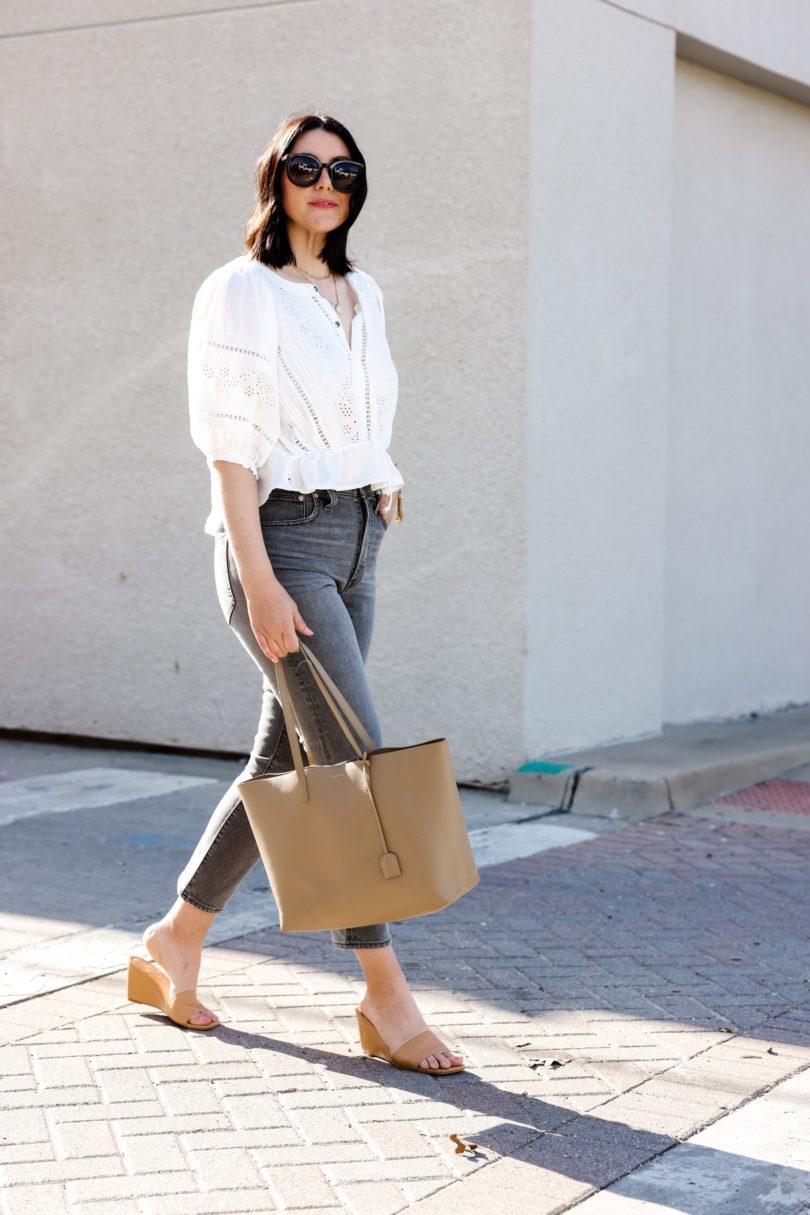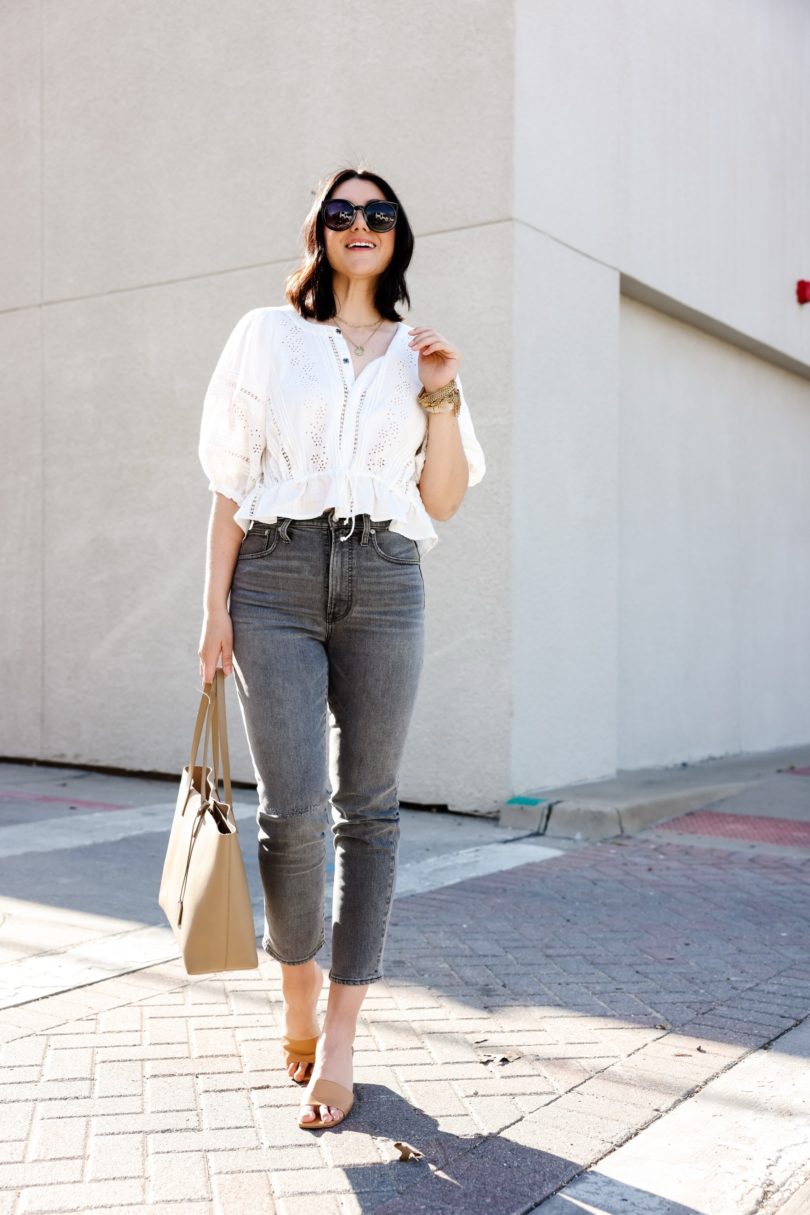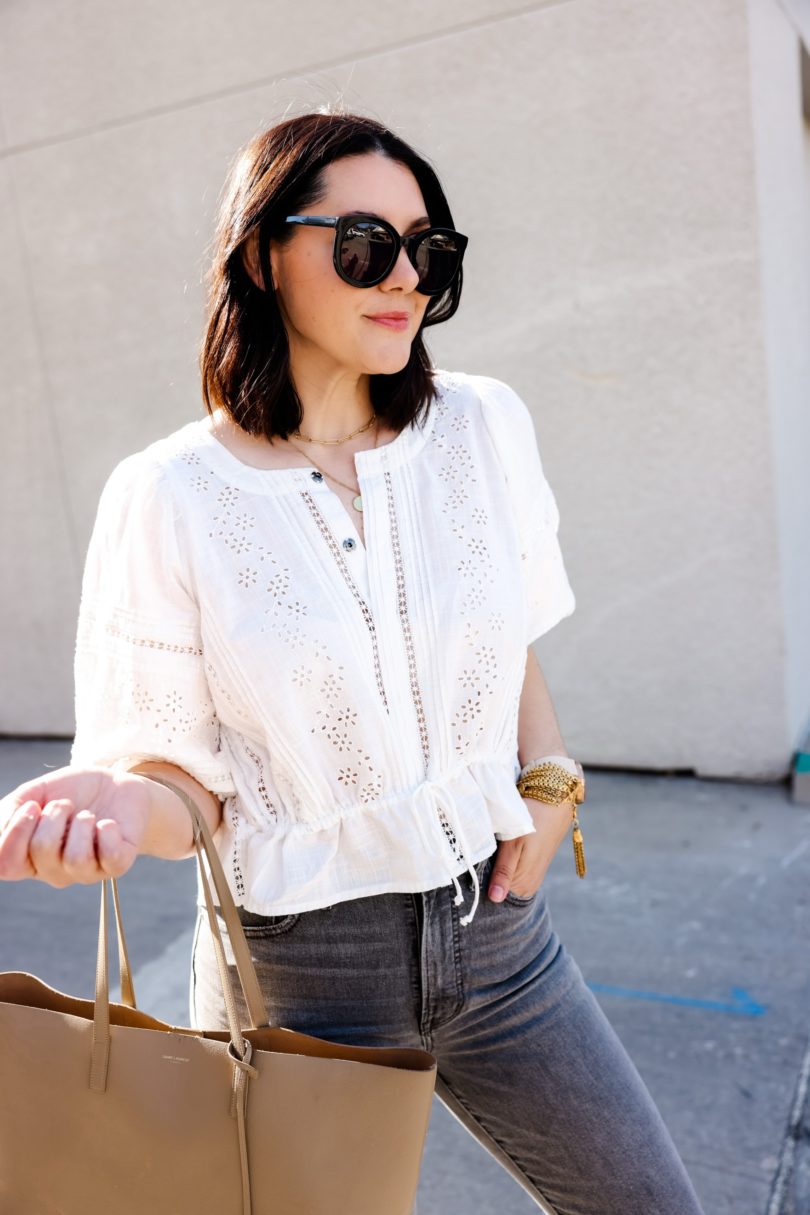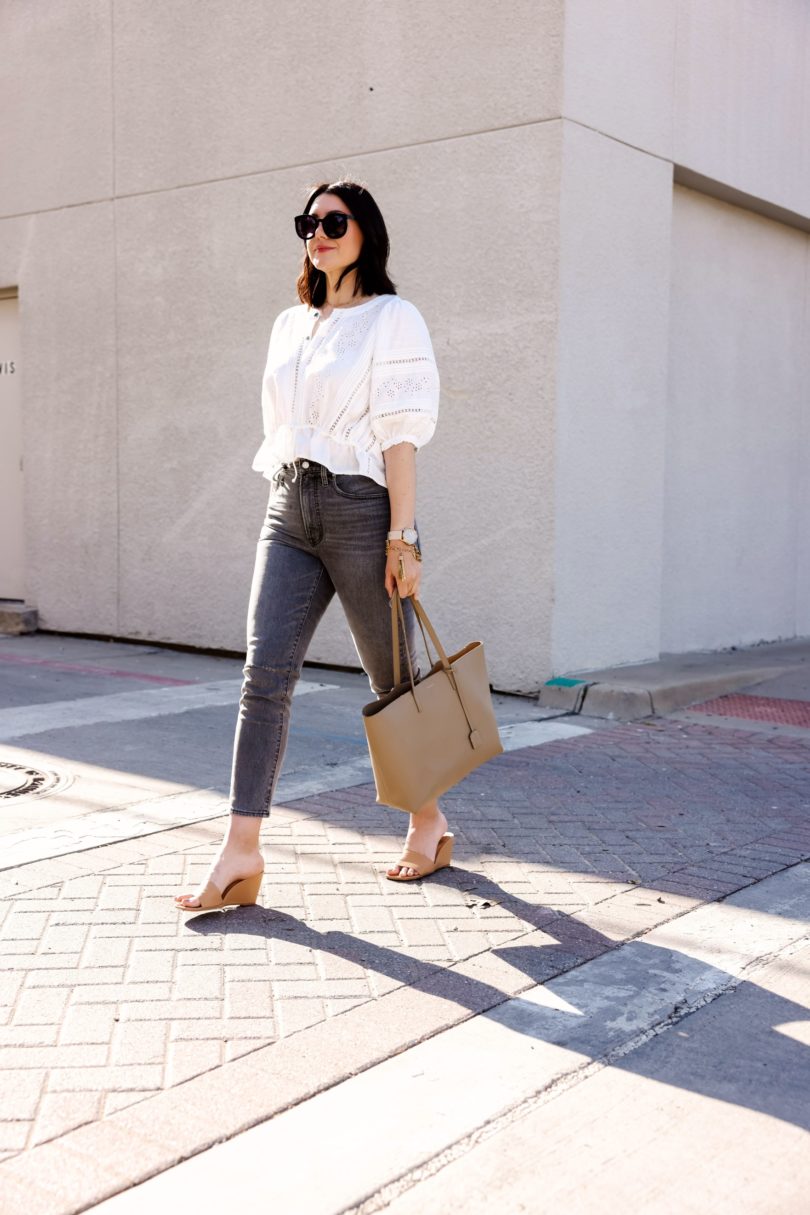 Let me just say that this may be the first asshole of the season, but it won't be the last. Your girl loves buttonholes. And a White buttonhole? Just hand it over. Game over. The deal is done. I'll admit one thing though… I didn't realize this TOP was over $100 when I bought it. I think my eyes were cloudy and I lost my orientation because the next thing I knew this TOP was going from the screen to my front door and everything else was blurry. When I linked it again for this post… I saw the price and questioned all my life choices up to that point. I do this a lot, so it's okay. Regret becomes easier to live with the more mistakes you make and the more regret you feel. Ah yes, just a sweet little nugget of wisdom that you came here for. Put that on a Floral background and pin it my friends.
That being said, I really like the TOP. I mean, as we've coveRed, I love the buttonhole and this one feels unlike anything I've seen. I love the cut with the tied waist and the button front (I unbuttoned the top few because I'm so loud) and the puff sleeves, oh the puff sleeves. My other kryptonite is a puffed sleeve. But wait, I found a very close sucker at Target! You can see that fool here. I'm in the middle of the top at Free People and I'd be willing to bet I'd be a middle at the top of Target. Find the top of Free People here!
Kendi, is that another pair of Madewell Jeans?Not because? Who told you that? Why you ask? Get out of my room.
(You can find my Jeans here. TTS but tight. I'm at 28.)