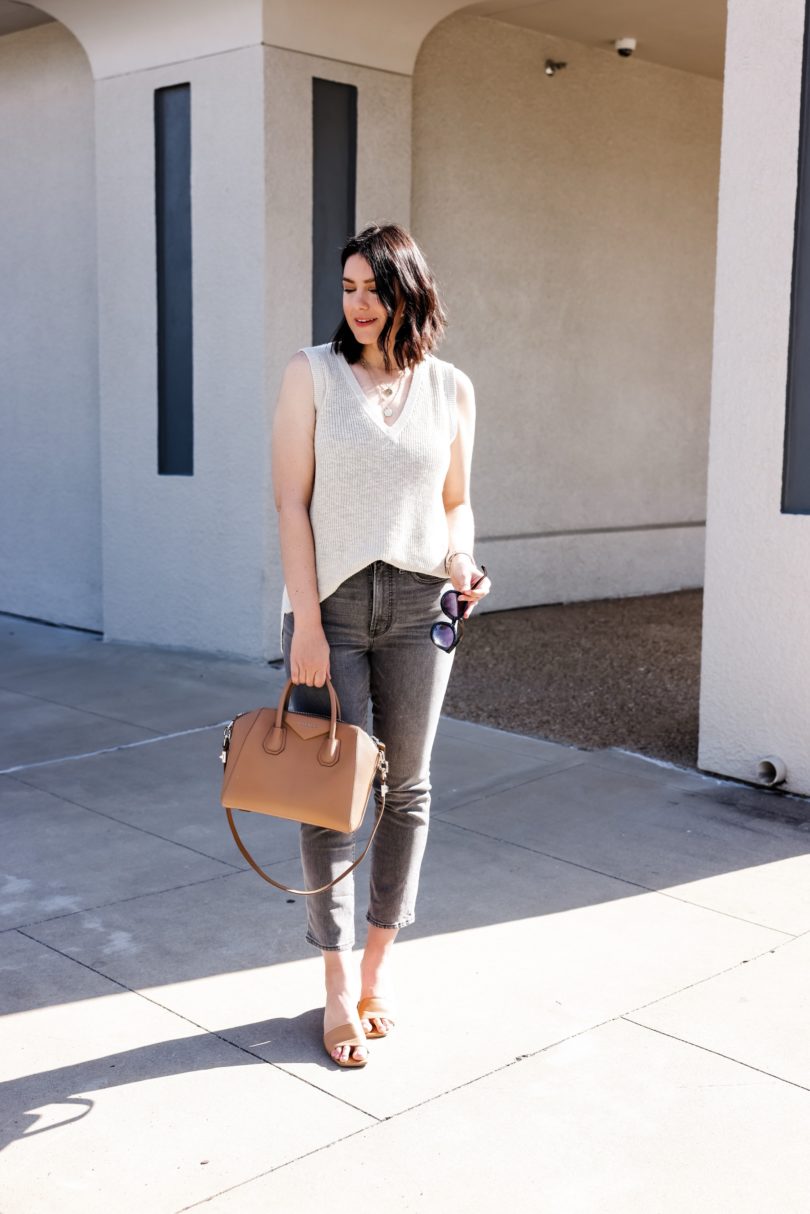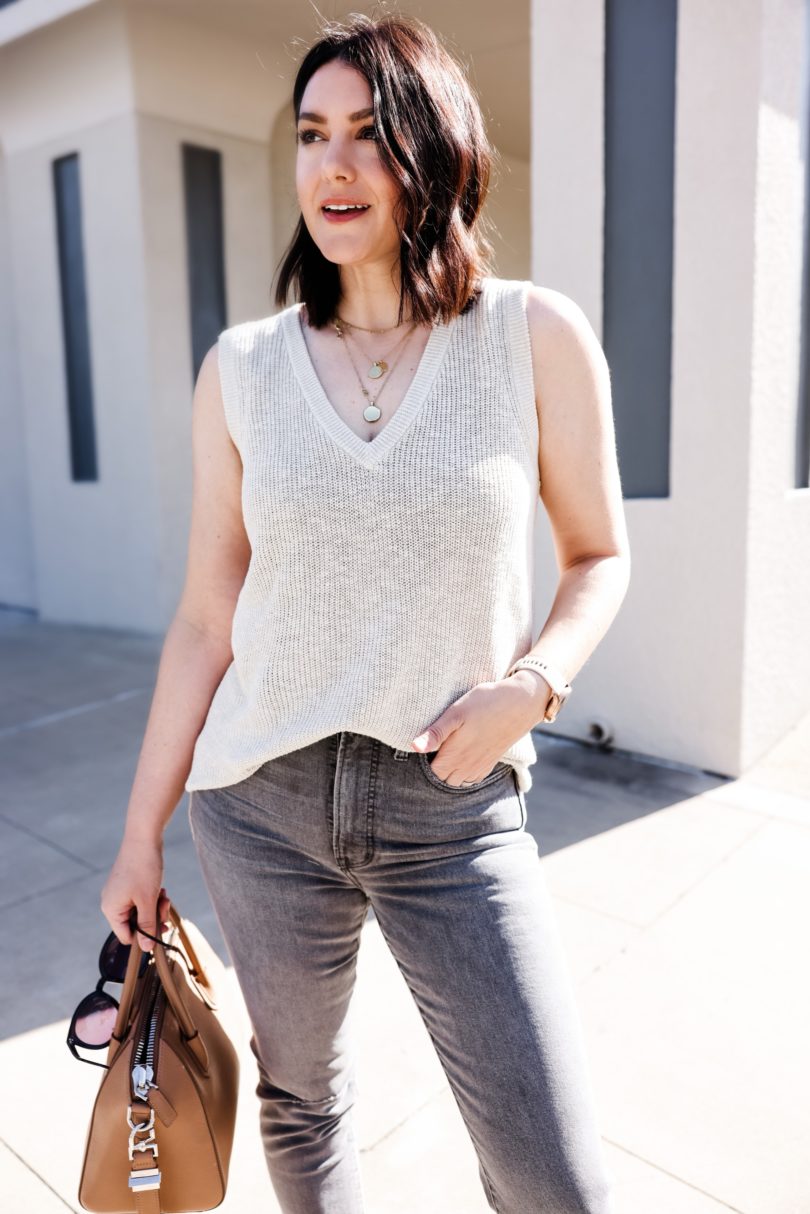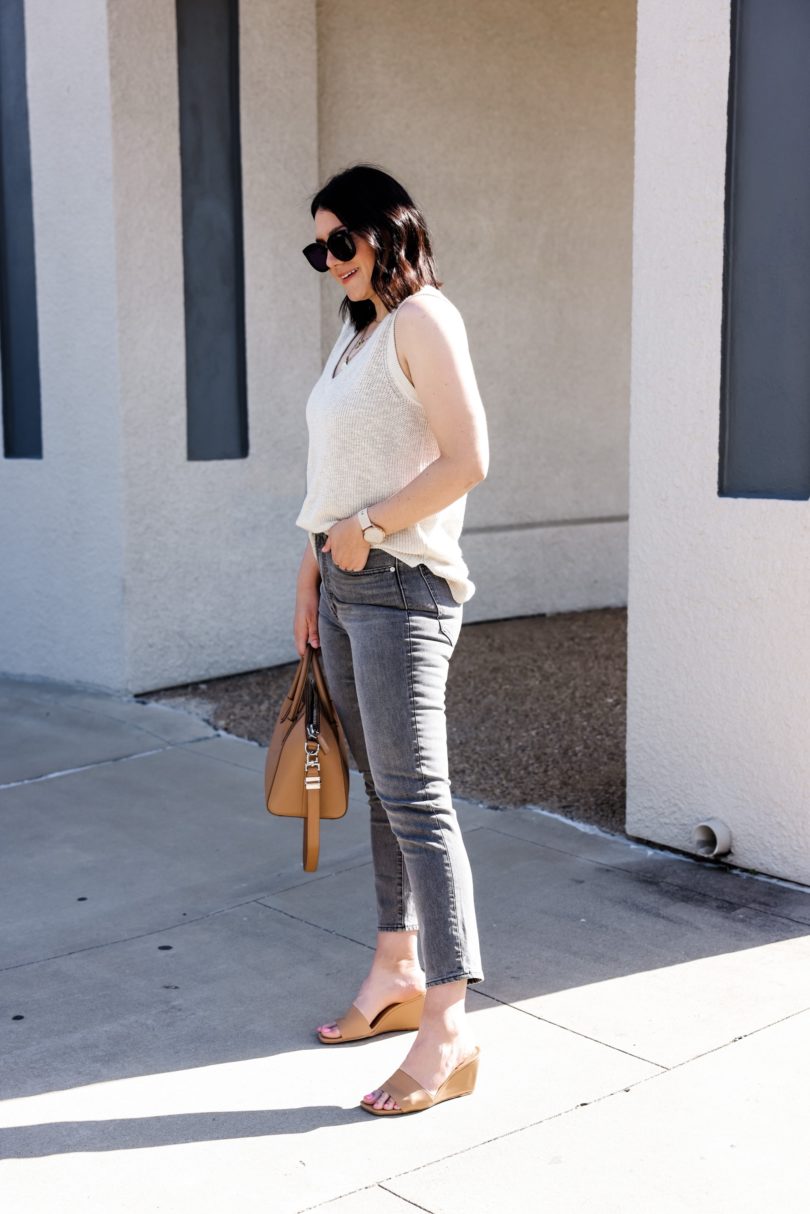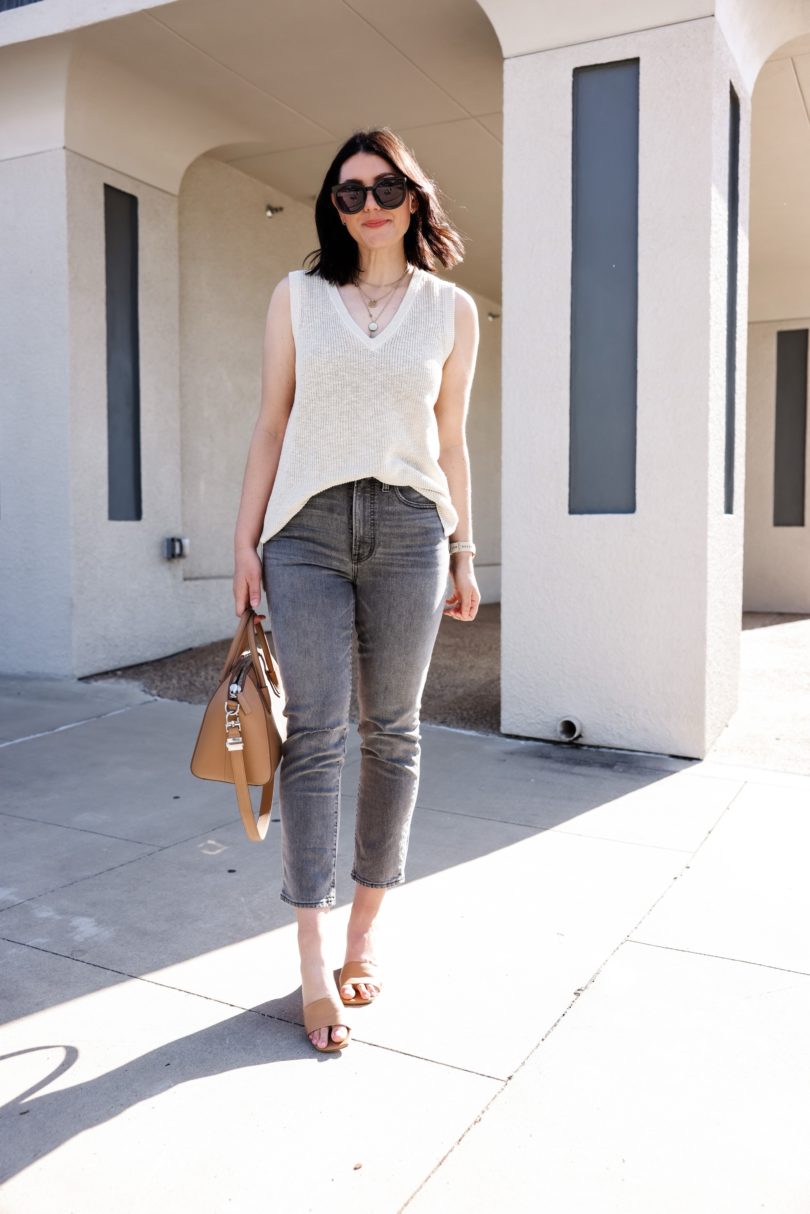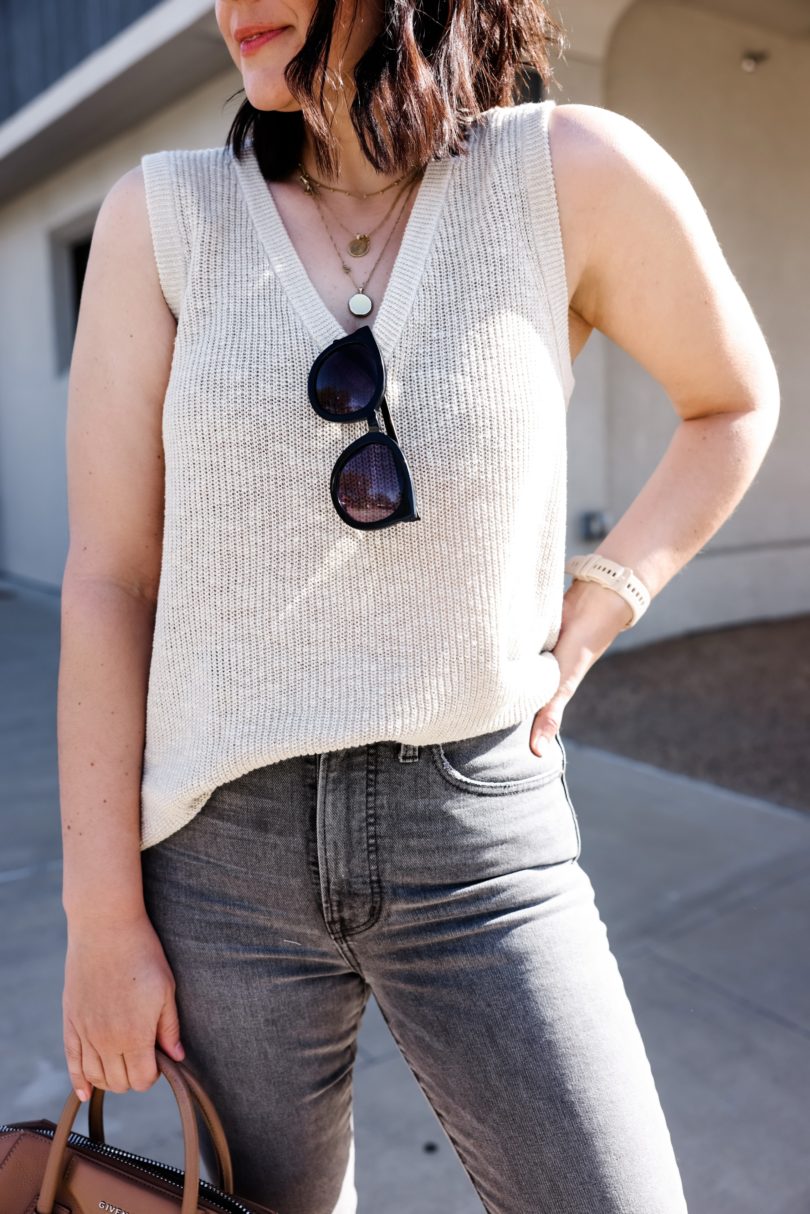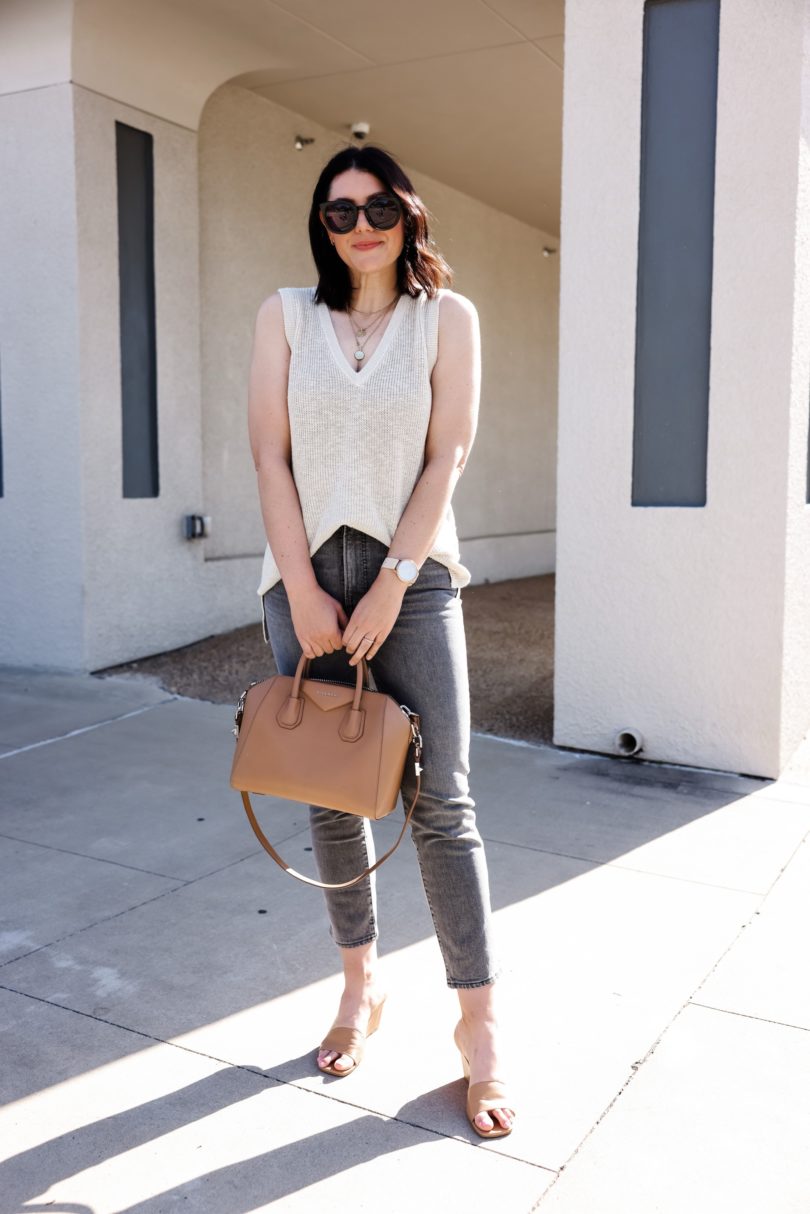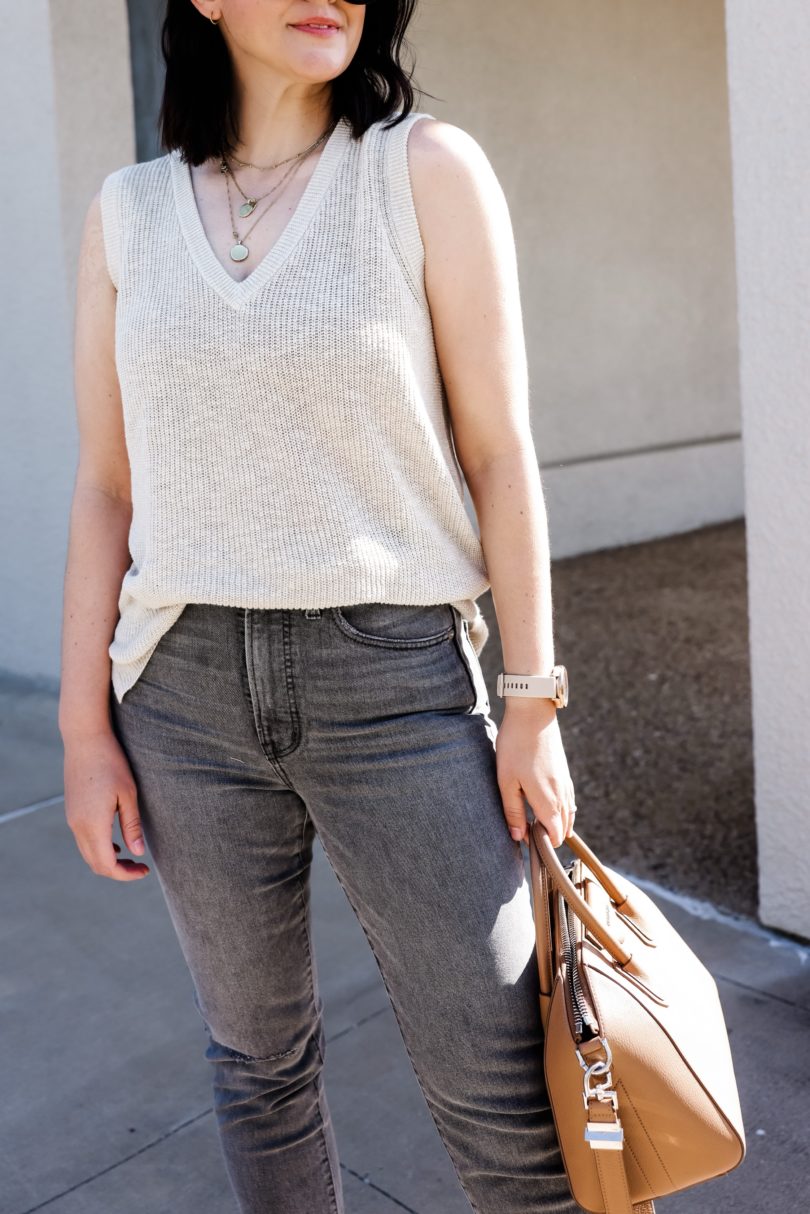 You know, I've always secretly liked a Sleeveless sweater. But by far because the idea of ​​a Sleeveless sweater is an oxymoron around here. If you don't need sleeves, then it's too hot for a sweater. And if you need a sweater, it's too cold to wear Sleeveless. But you know what, I'm throwing caution to the wind and just going for it. I have that Sleeveless sweater and I'm going to wear it no matter what the weatherman or my sweaty armpits say. I'm going to be hot AND/OR cold because it has to be one or the other and I'm okay with that.
Silly jokes aside, I really like the idea of ​​a sleeveless sweater because it's so versatile. It is a tieRed Tank Top. I originally bought this Tank TOP to pair with this Floral skirt and yes, I probably still wear them together, but these Jeans really caught my eye today. I wear the medium in the Tank and I'd say it's a loose fit but pretty exact to how it fits the inline model. If you want a tighter fit then go ahead and size down, but otherwise I give it the TTS stamp of approval.
Find this sleeveless sweater here!
(Oh yeah! No straps are visible during the taking of these photos.)
Who knew that what you needed for spring was a nice pair of gray Jeans? It's like the equivalent of Black Denim for spring. Just a slightly lighter, batteRed version. I'm at 28 and they run true to size, but tighter than the typical Madewell Perfect Vintage fit, if you're familiar. Find them here!