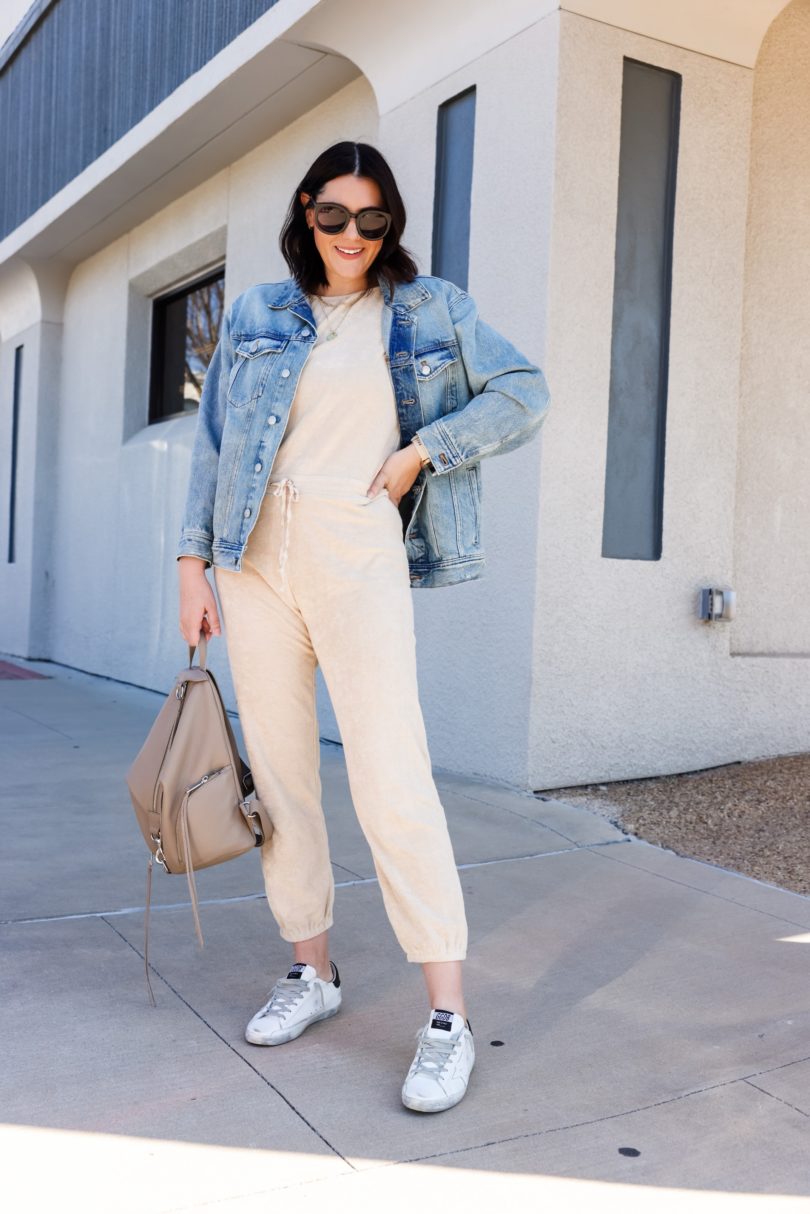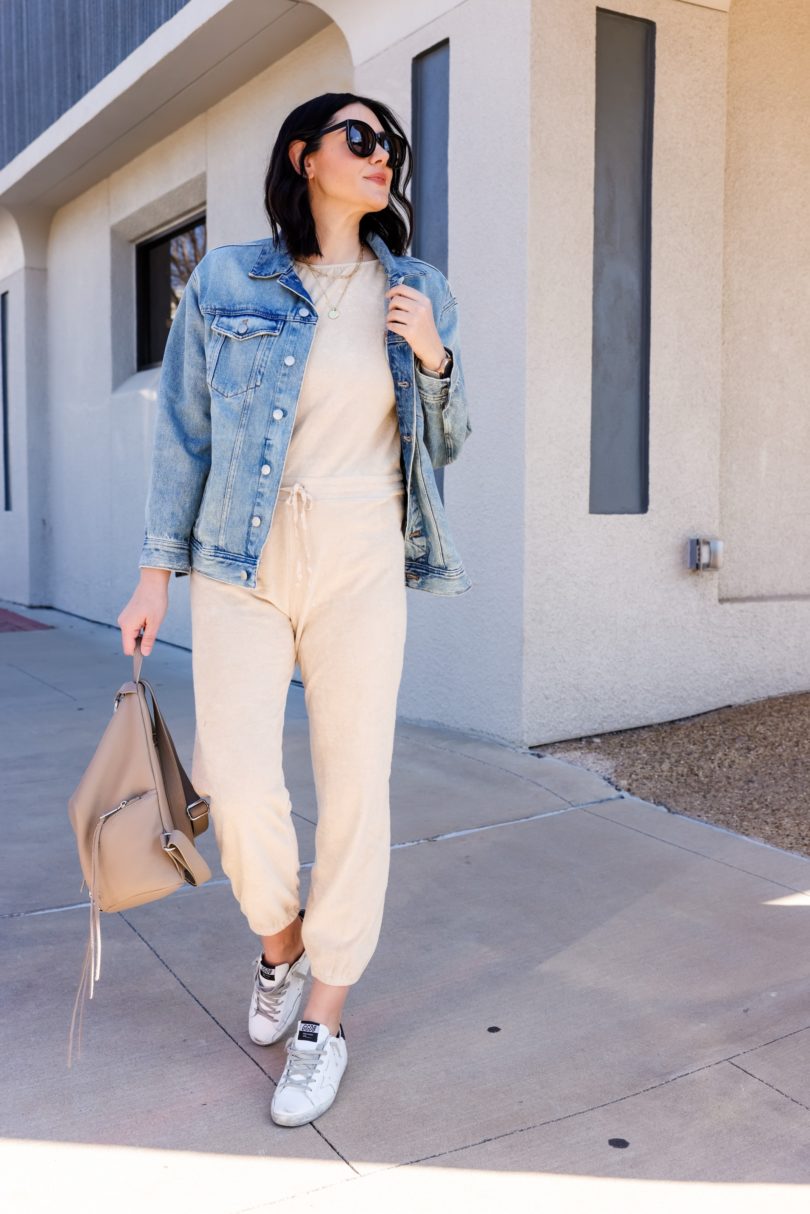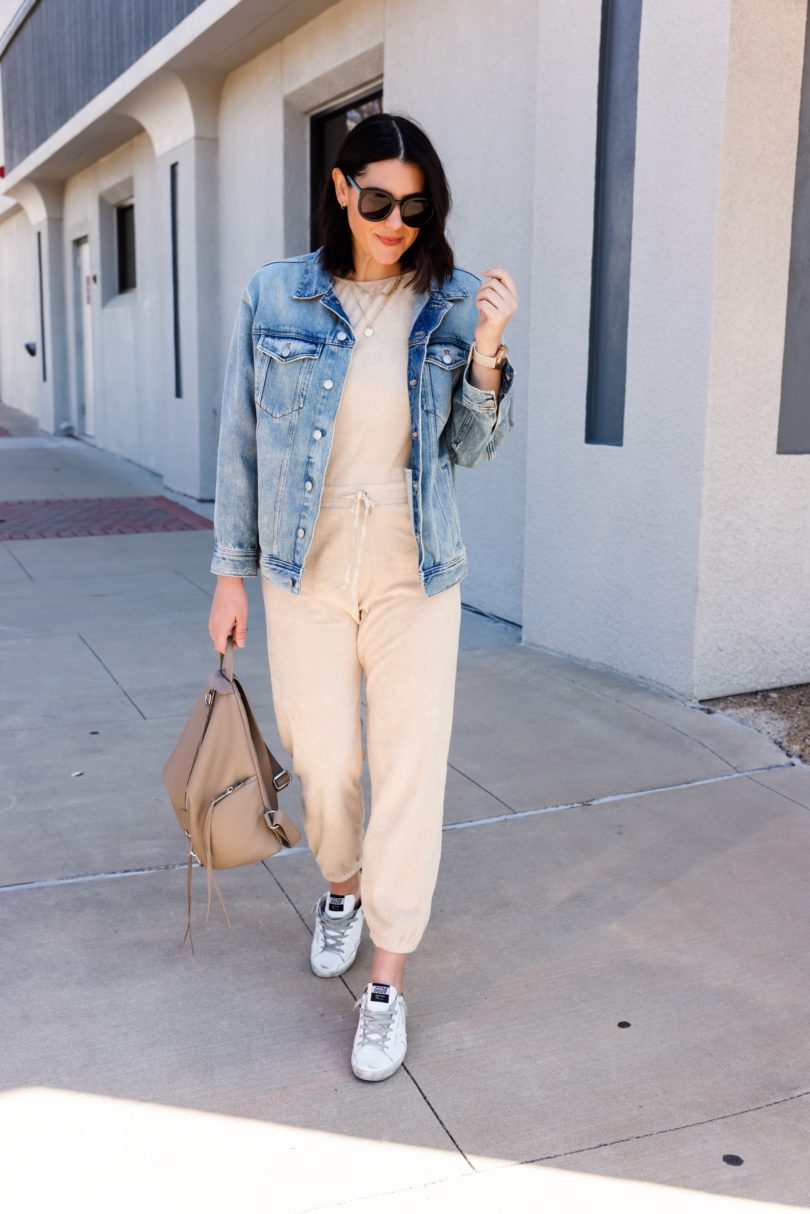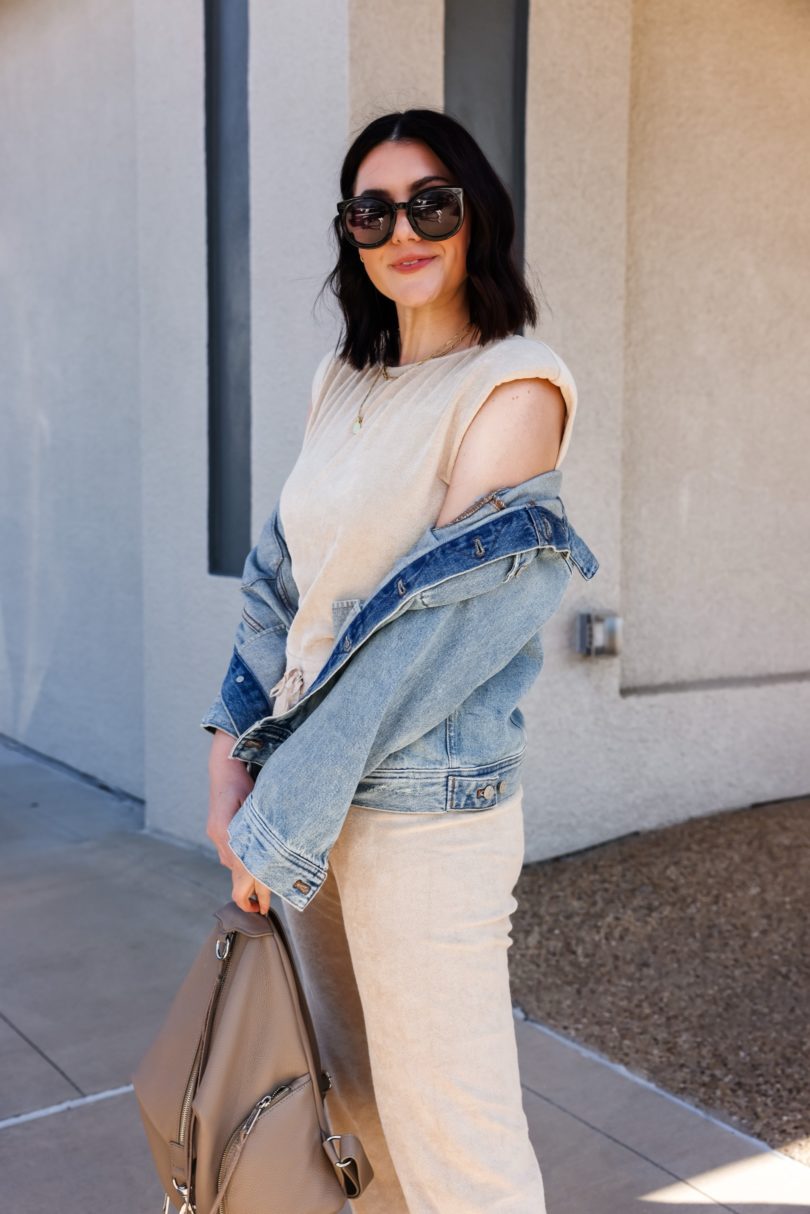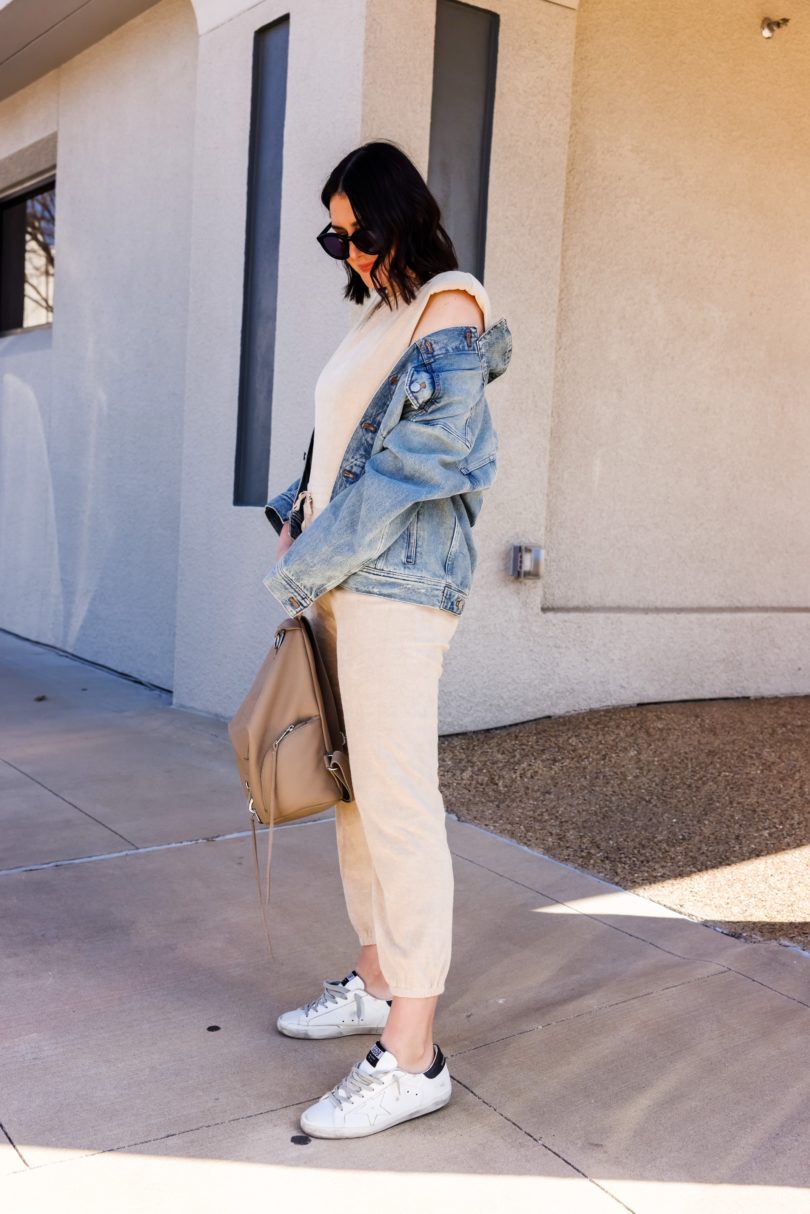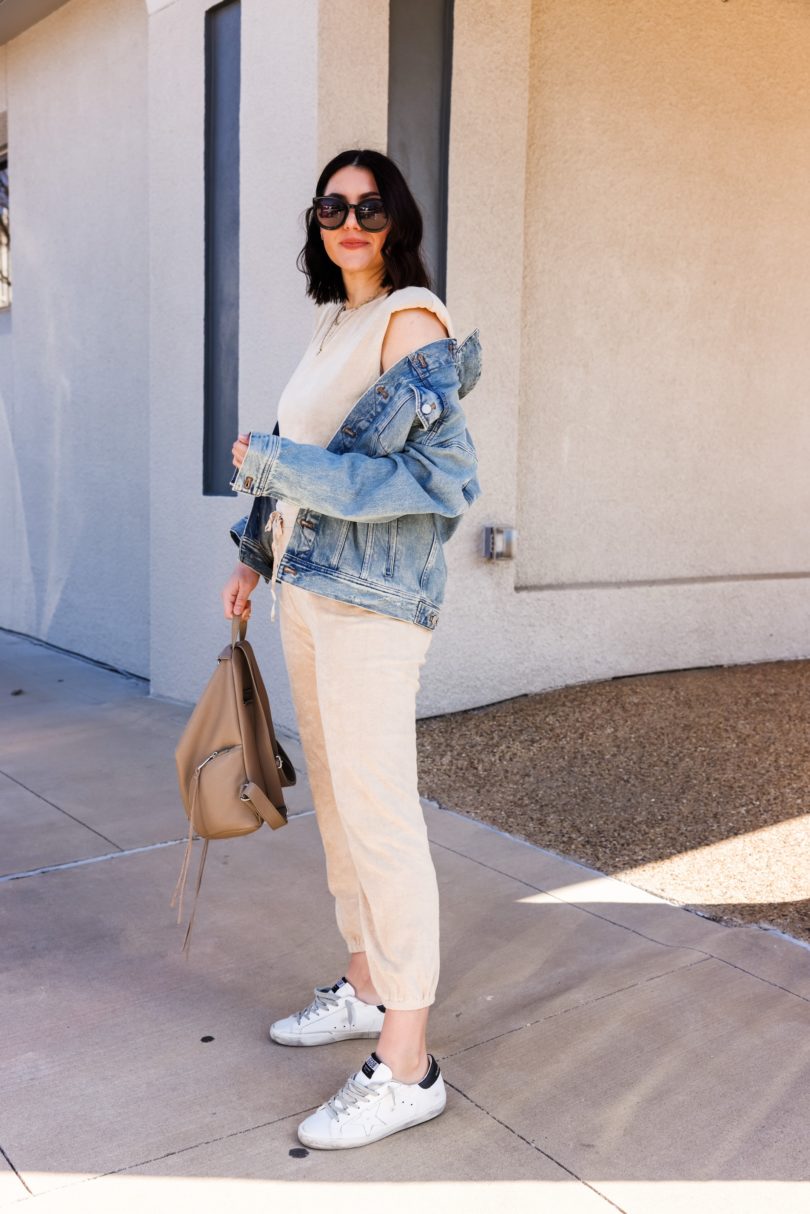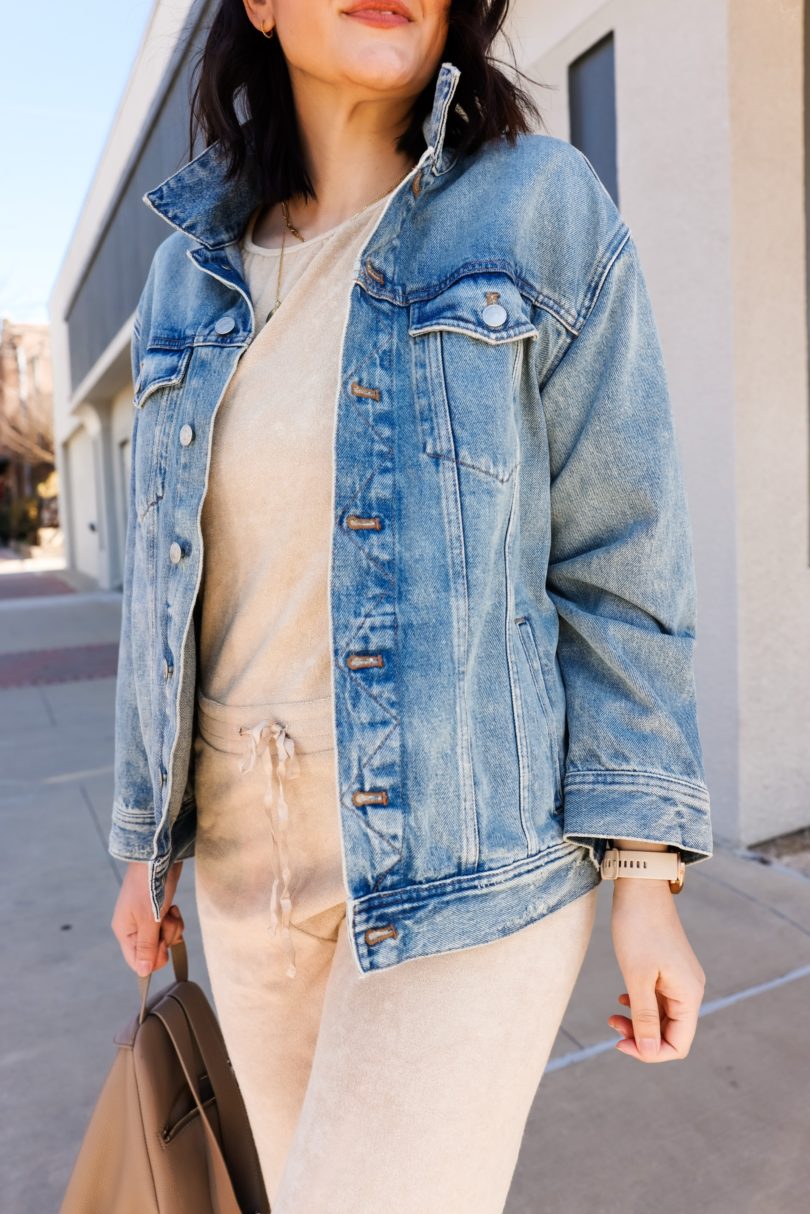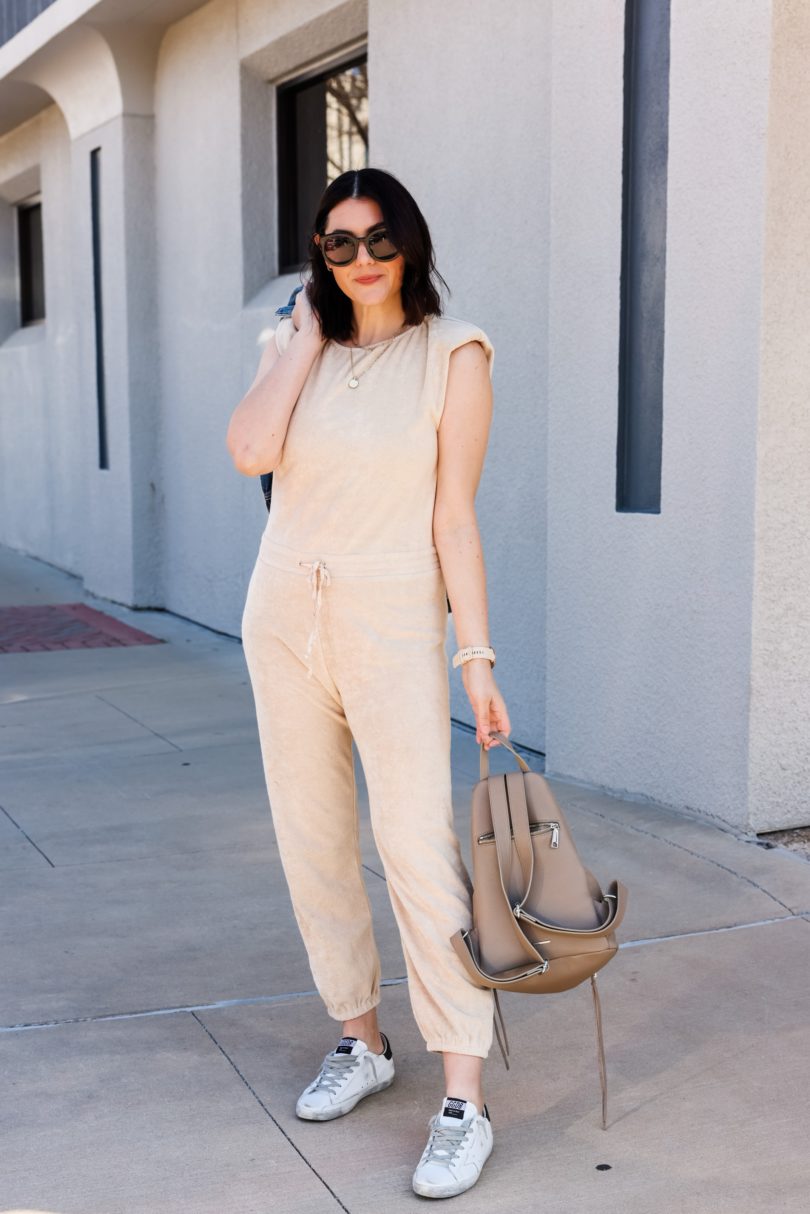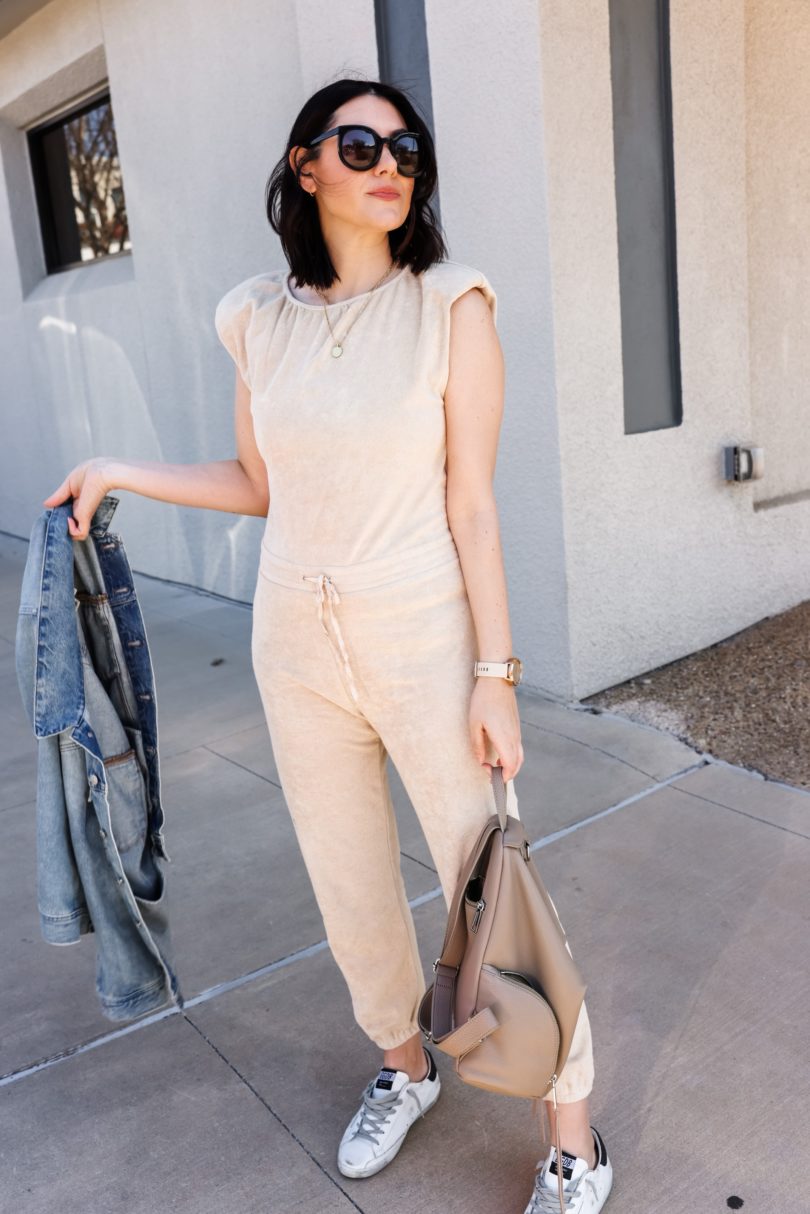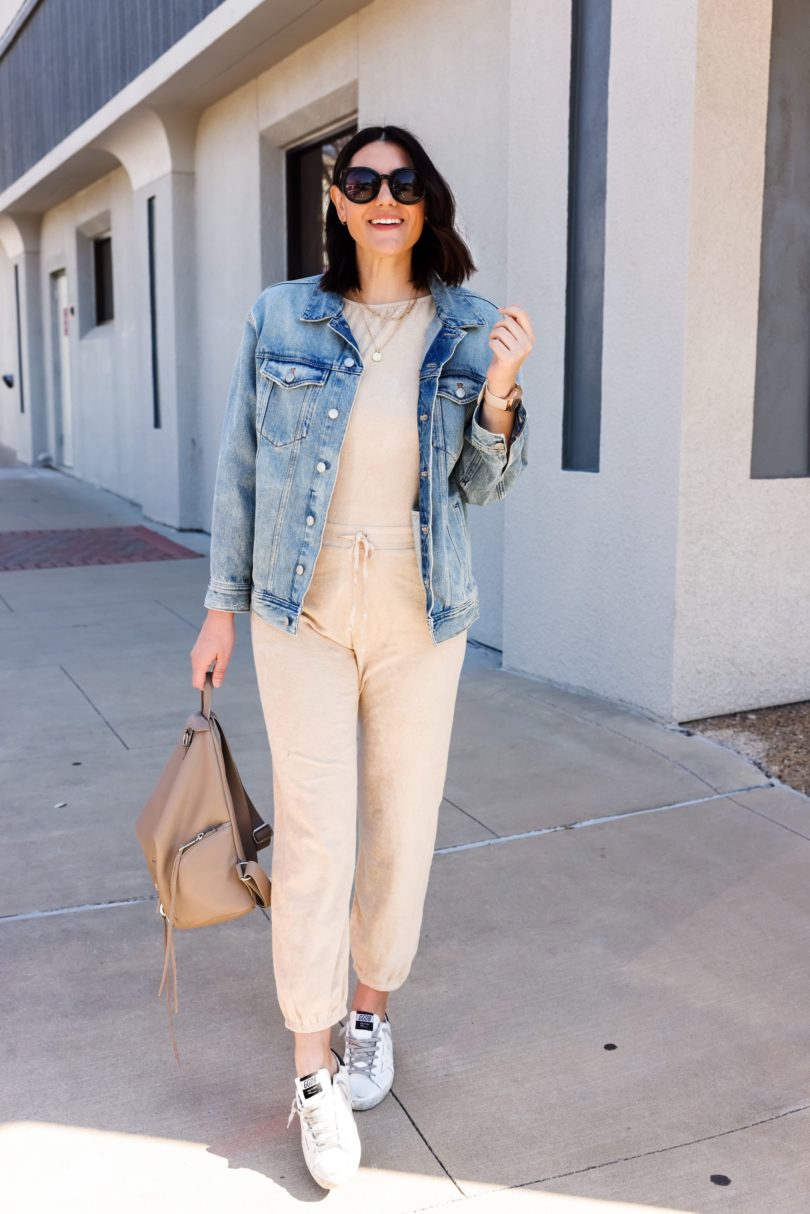 Let's talk about the elephant in the room and that's my plush monkey. It's not a velvet Juicy Couture ensemble, but it's pretty close. Somebody give me a Juicy Tube and a little underarm bag, it's 2004 again, baby. But can I tell you a secret…?
In fact, I love it.
Sometimes I order things online on a whim and think 'well…we'll try', but I really know it's going to be a dud. This monkey could have been one of those things, but it turns out I was wrong. I love this monkey. It's long enough in the torso (bonus points), the padded shoulders aren't obnoxious, and the fabric is super soft, plus I can dry my hands after washing for 20 seconds. Fashionable AND pragmatic. We love to see it.
I'm in the medium jumpsuit and it fits a little generous on me, but I'd say true to size. Find it here!