If you've ever wondeRed if Bryan has the same amount of closet space, well…your first guess is probably correct. We do our best to be 50/50 on our shaRed closet, but I found other unused cloSets around our house and claimed them first. Fair is fair, okay? The 'Finders Keepers' rule is what keeps our marriage alive.
Bryan has always had a good style, in fact, I sometimes take cues from him. He is very good at seeing things before they become trends and he is very good with the basics and essentials. I started taking notes of what he looks for first when he goes shopping and he has a lot of great advice. I brought him up for this post today because his picks are too good not to share. For spring, he found plenty of elevated essentials from Walmart's new line, Free Assembly. I've used this brand on the blog before, but did you know they also have a Men's line? Bryan was so impressed with everything (so was I!): the fits are perfect, the fabrics are well made, and the colors are on trend for spring. Take a look at our picks and Bryan's TOP tips below!
Coordinated neutrals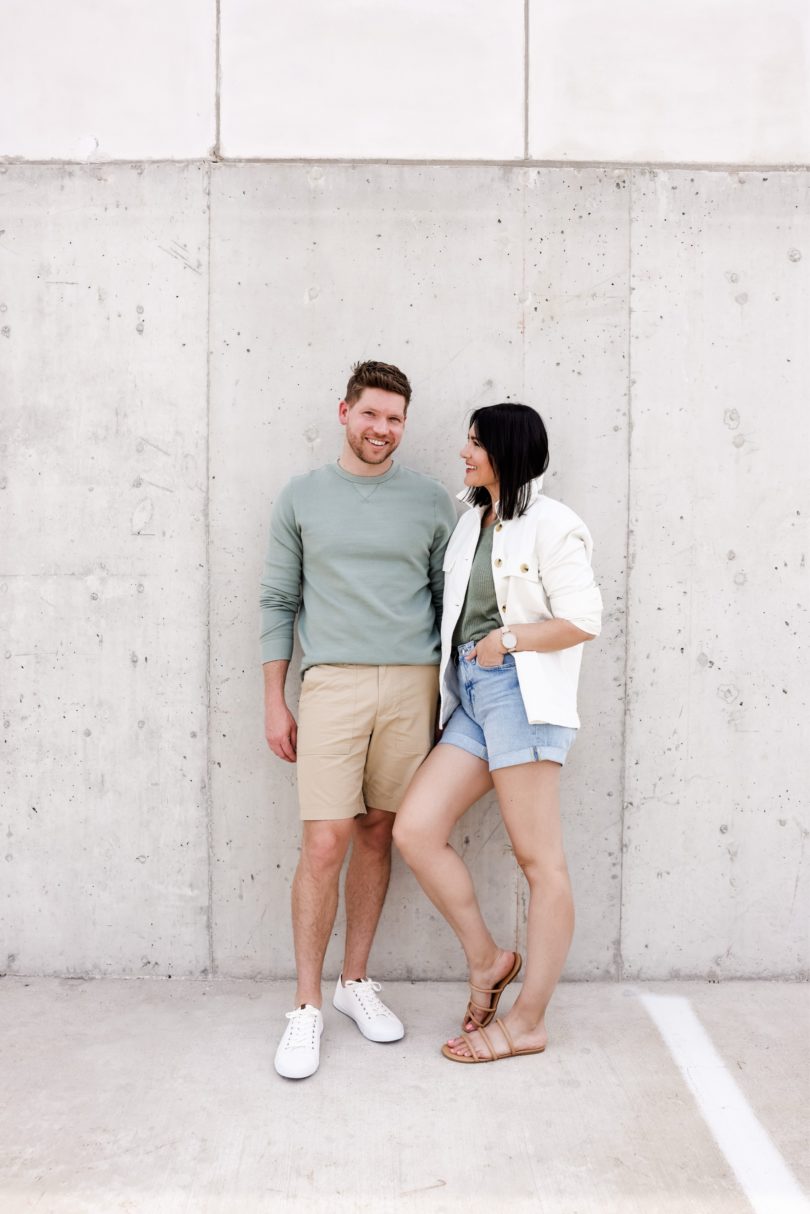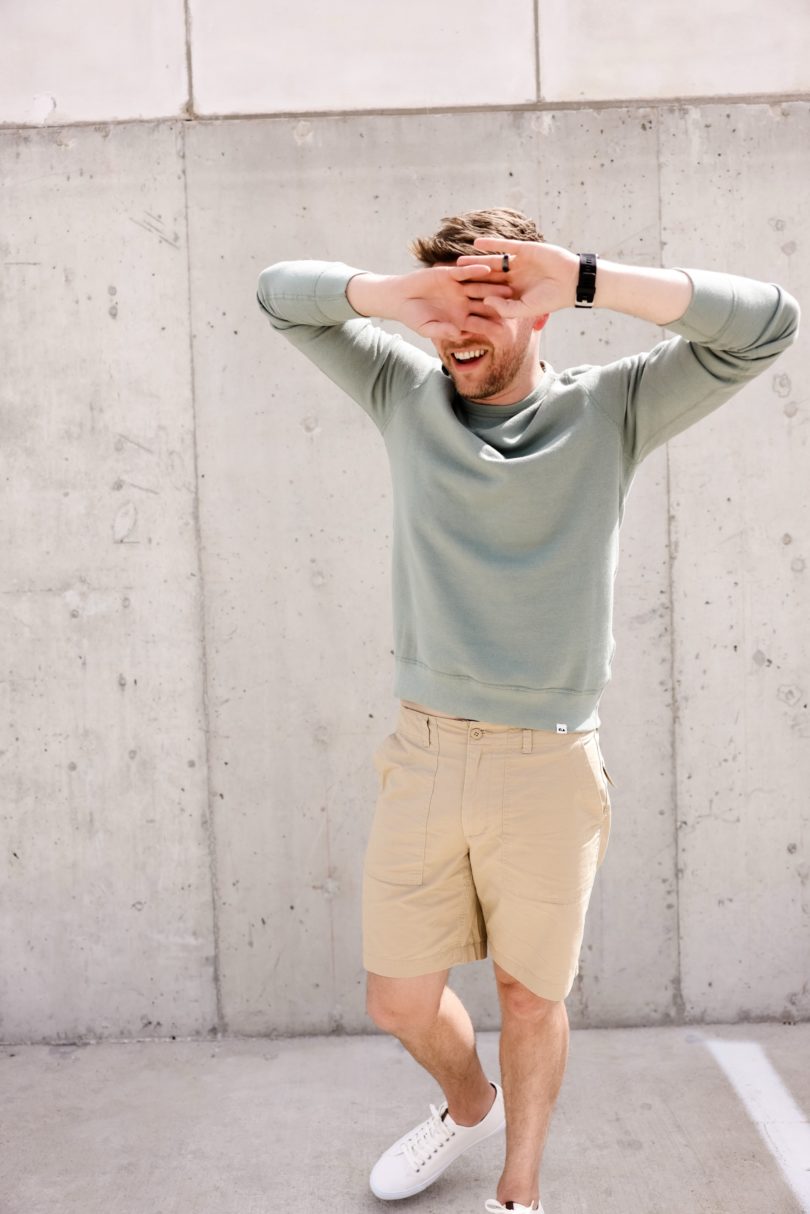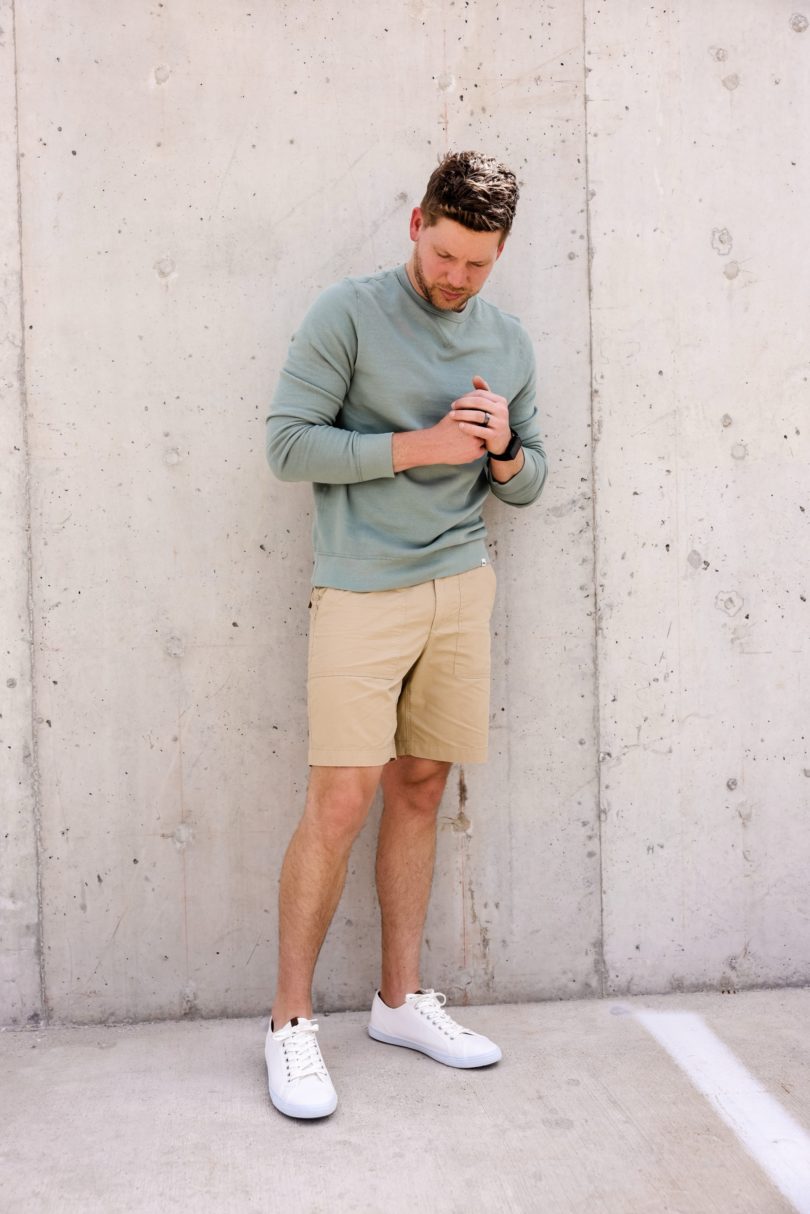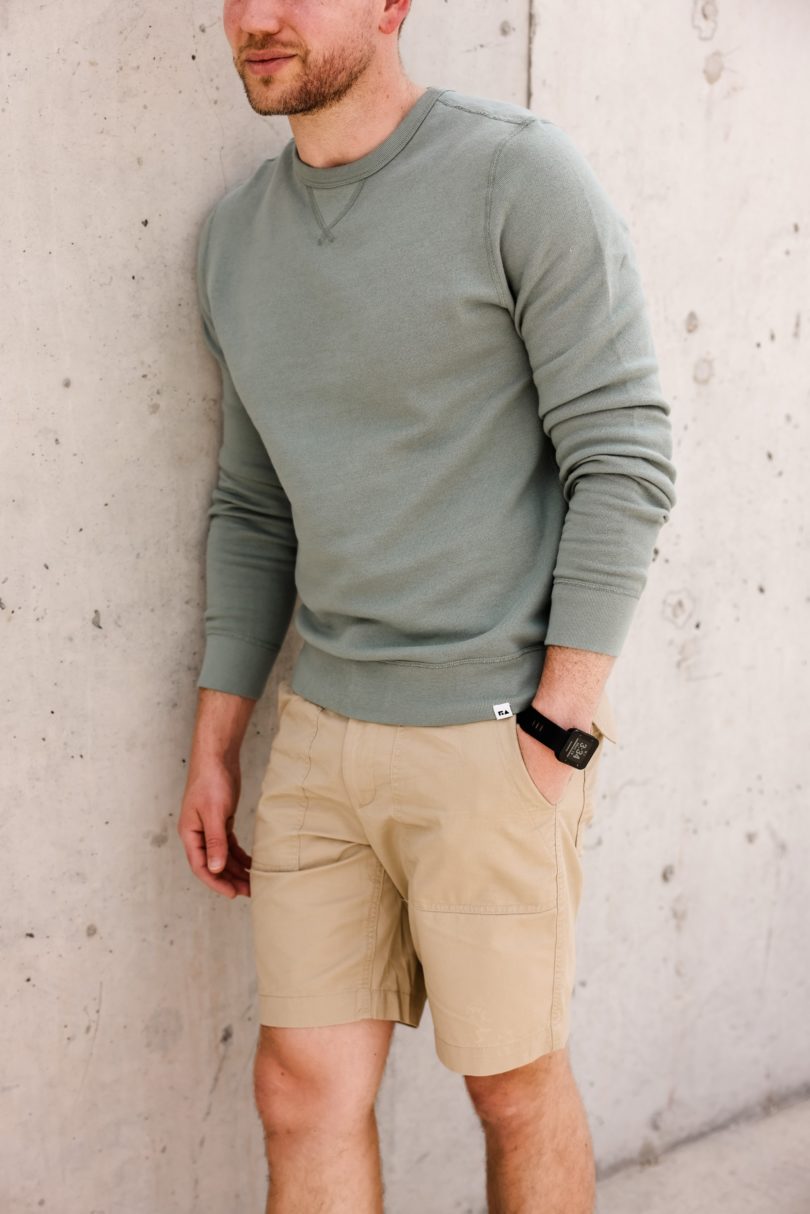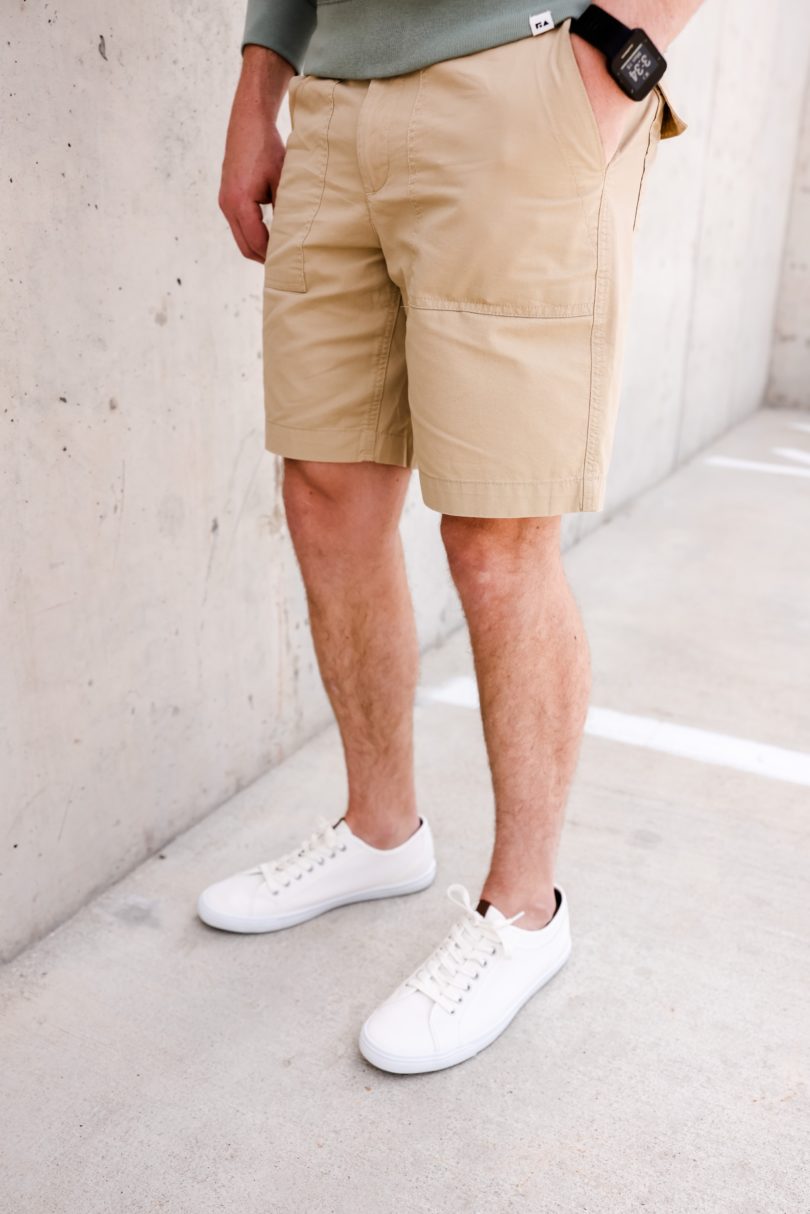 "Sometimes keeping it simple is better. Pick a subtle color for spring and you can really up your Shorts game every day."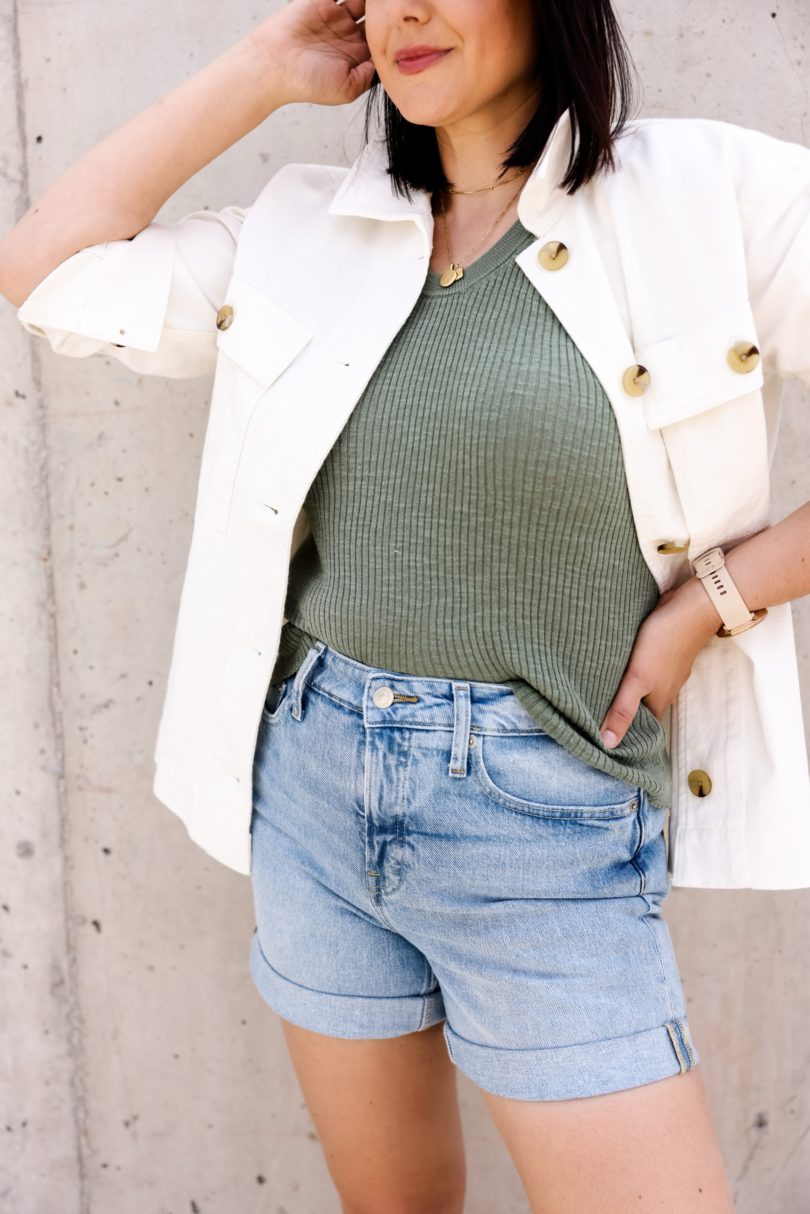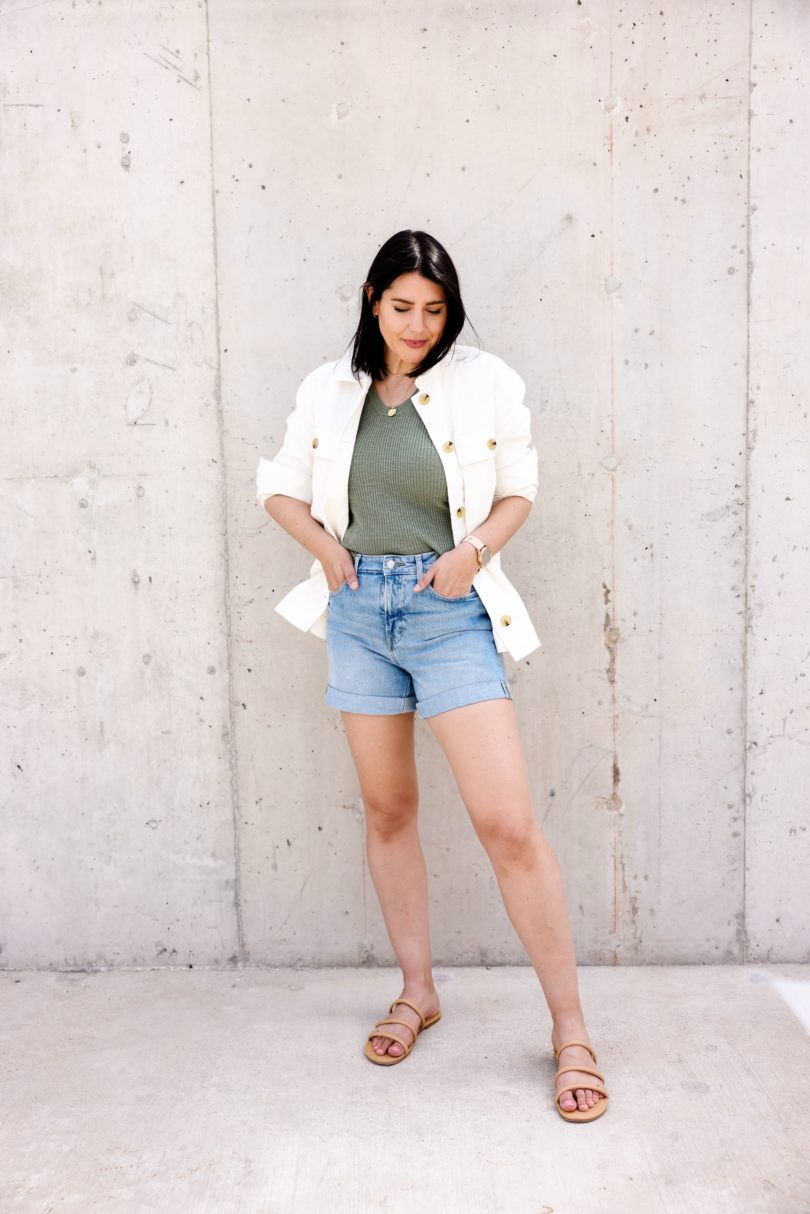 As you can see, I took a few styling cues from Bryan here. He loves neutrals and this sage Green is perfect for spring. It's bright but not too bold and I love this trend for spring. I really would have looked beyond this Green but it just works. Brava Bryan. My Shirt Jacket is one of my favourites: I took one size large because I wanted it EXTRA roomy but the TOP of the sweater is true to size (I'm on a medium) The Shorts sit a little tight at the waist so I stuck with an 8, perfect and relaxed Yes you're between sizes and want a looser fit at the waist, go up a size.
Bryan is wearing a medium in the Sweatshirt and a 32 in the Shorts! He says they each run true to size! Find the Sweatshirt here and the Shorts here!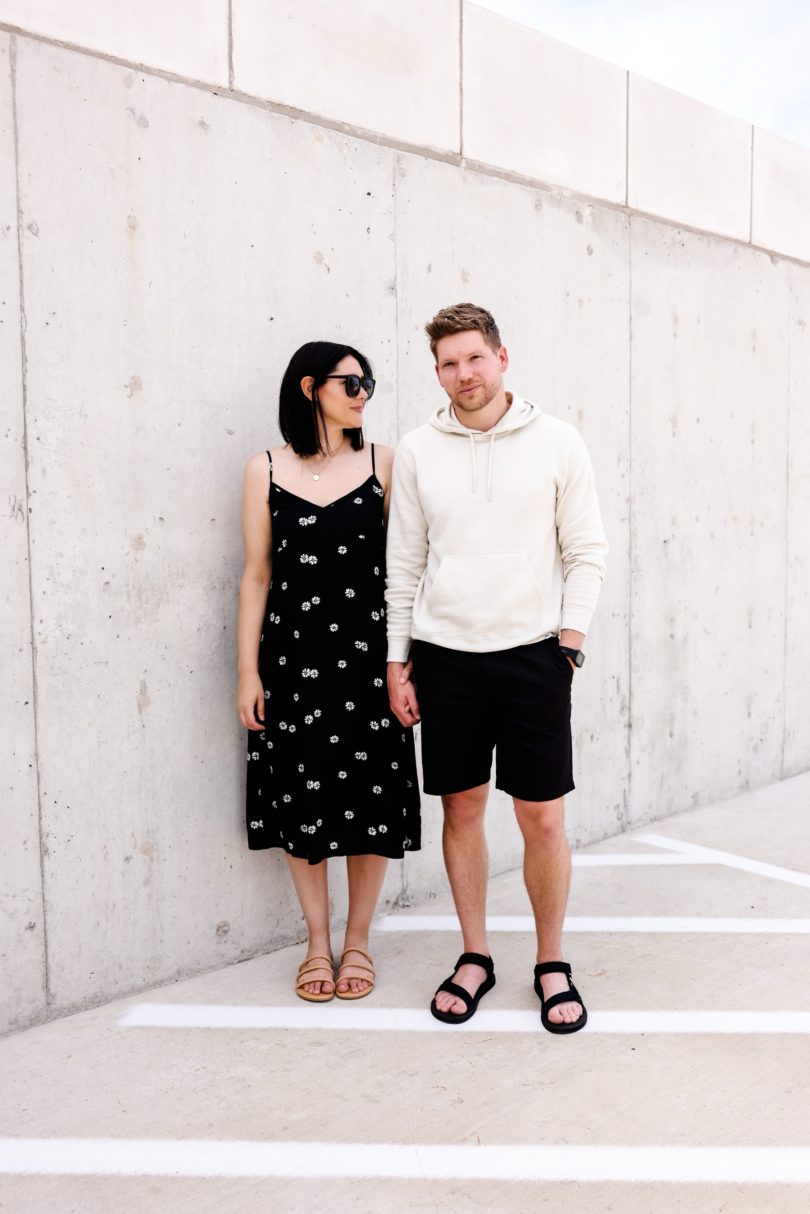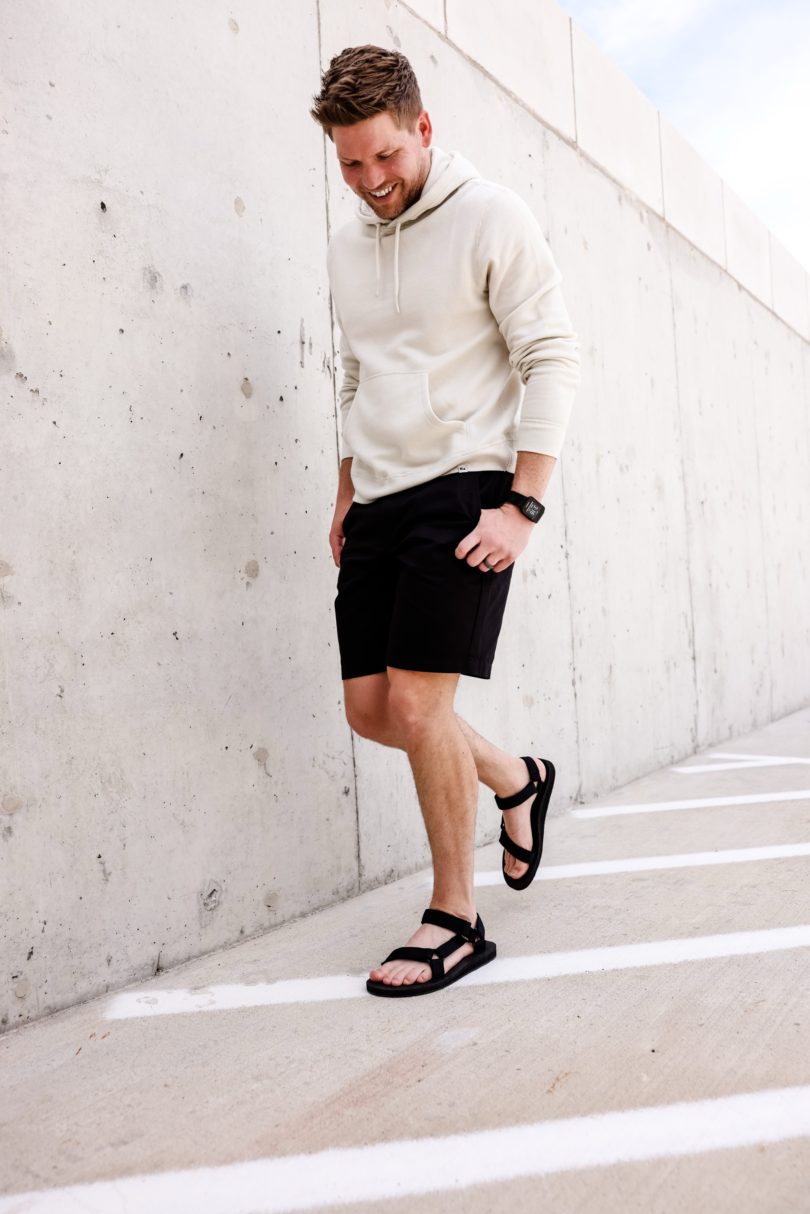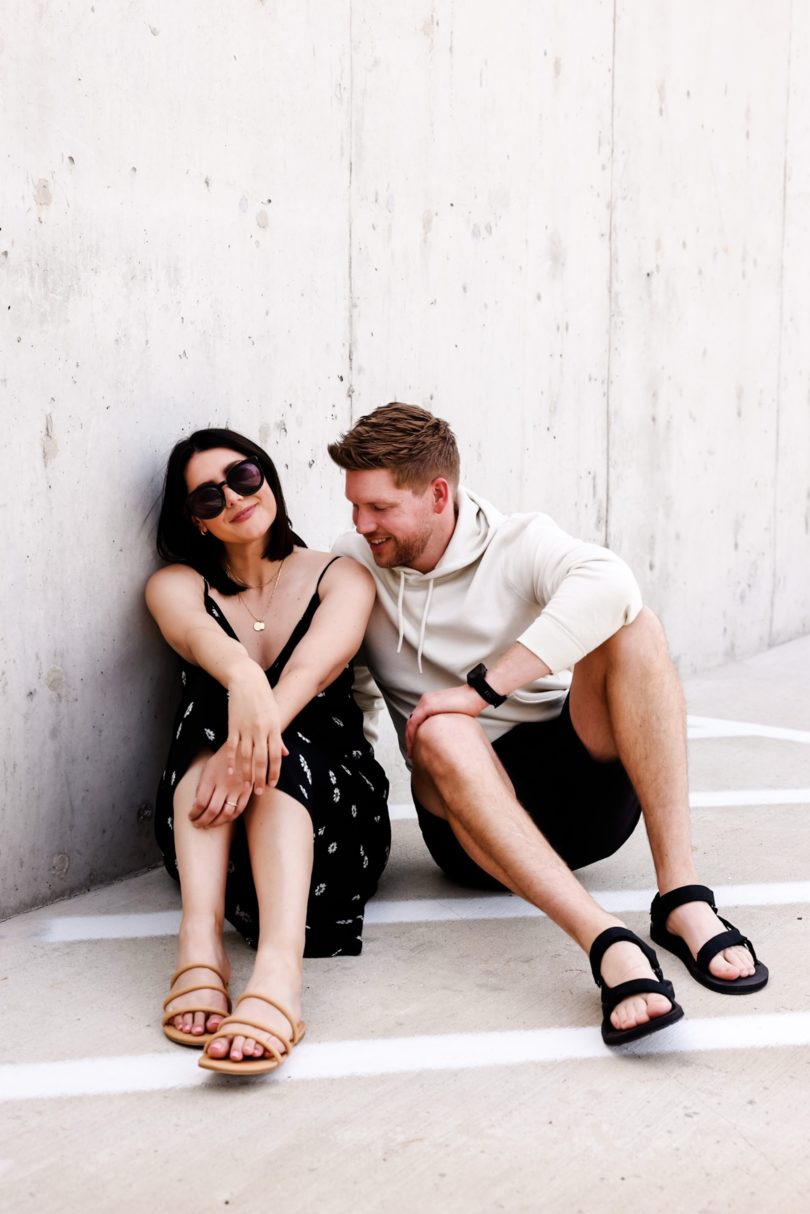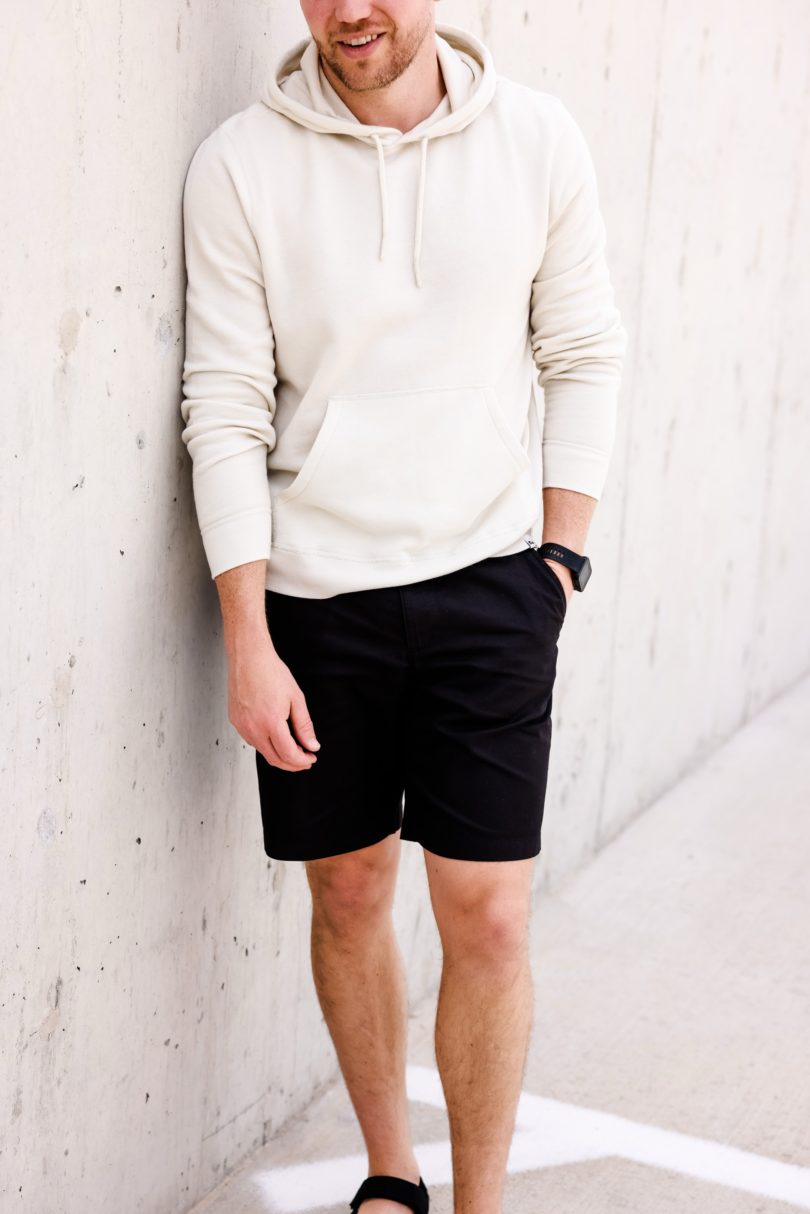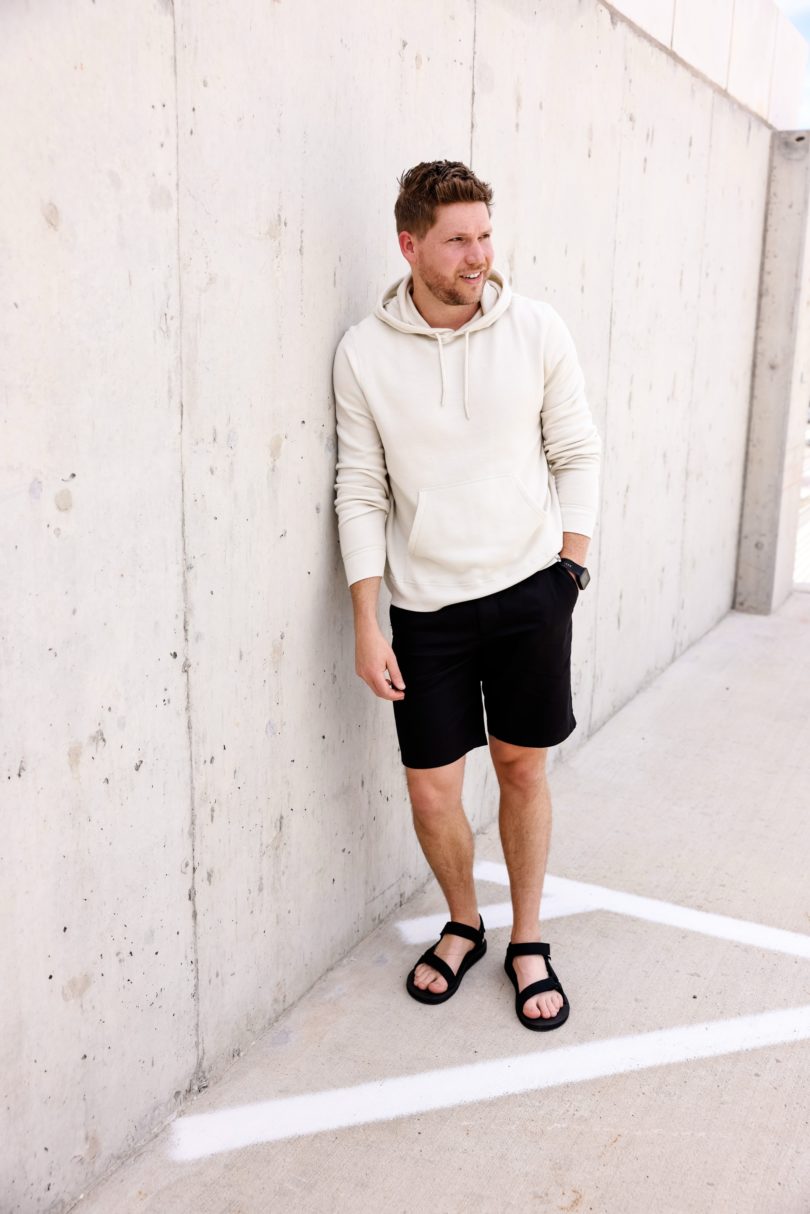 "Black and White will never go out of style. Pair your Hoodie with a pair of tailoRed chino Shorts for an elevated vibe."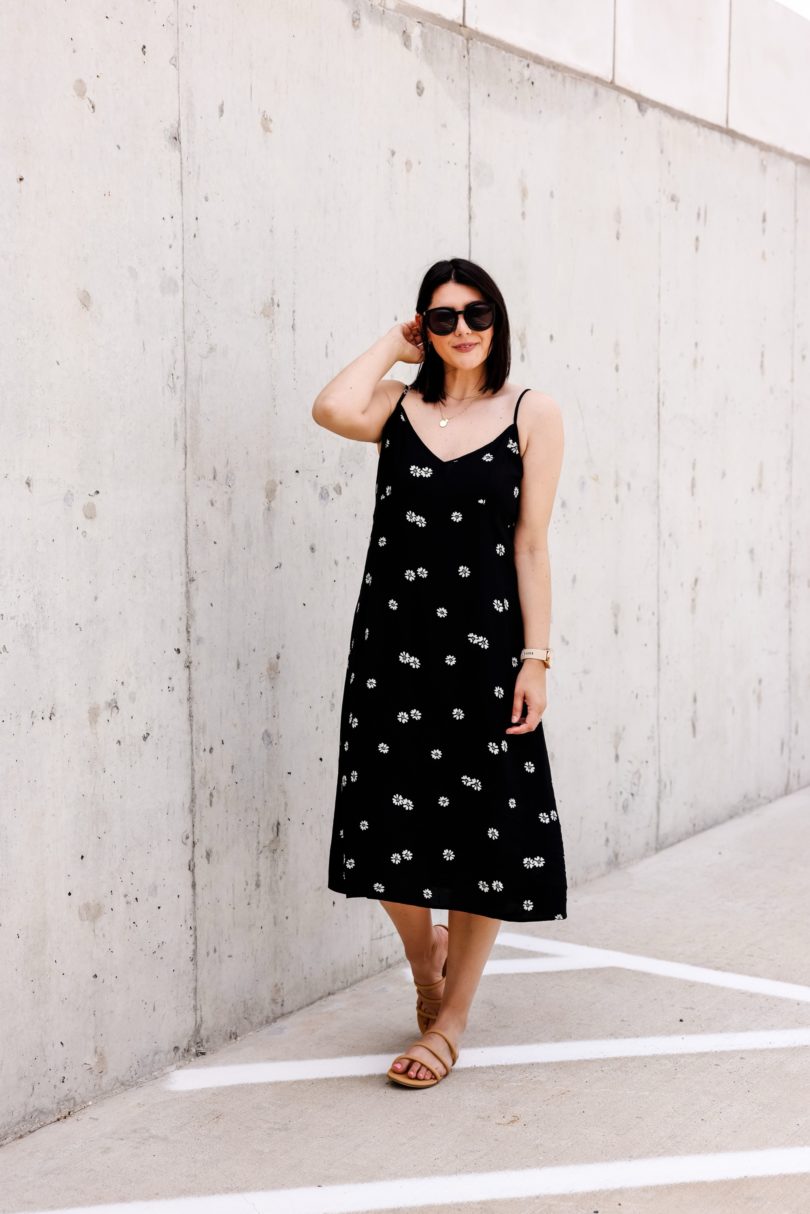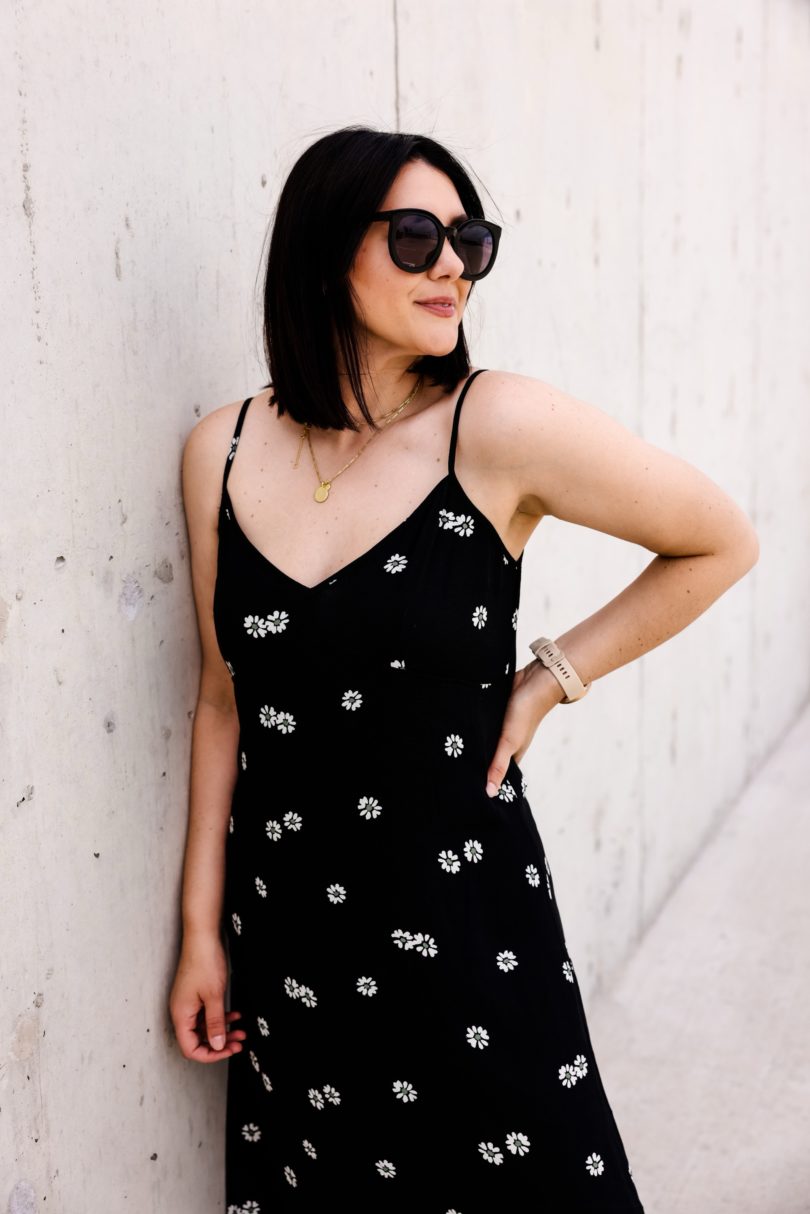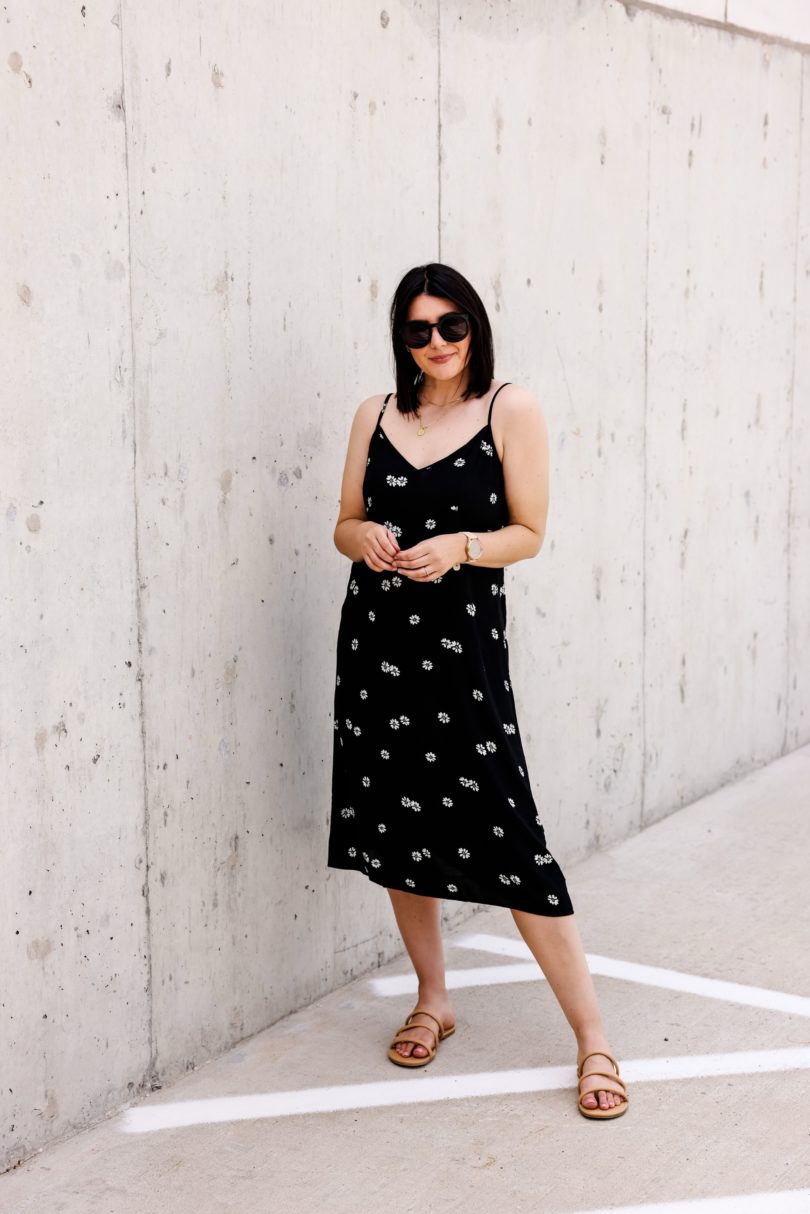 Bryan loves Hoodies and likes to take them from winter to spring by switching to a tailored Short for warmer days. I've been taking a cue from this hack and pairing my Hoodies with Shorts and I'm loving it. Good call, B. Bryan is in 32 of the Shorts, they fit true to size! She loves the fit and fabric and wants to pick up a few more colors! I mean why not? The price is fair. His Hoodie is a relaxed fit, but true to size. Find it here.
My style advice? Flowers for spring. Innovative, I know. 😉 I love a slip dress for spring and this dress is DARLING (but said with a Texas accent). The days of Summer dress are coming and I will be prepared. This one is slightly loose at the bust/bodice, so you can cut it down easily!cly the size! Find it here.
Color Burst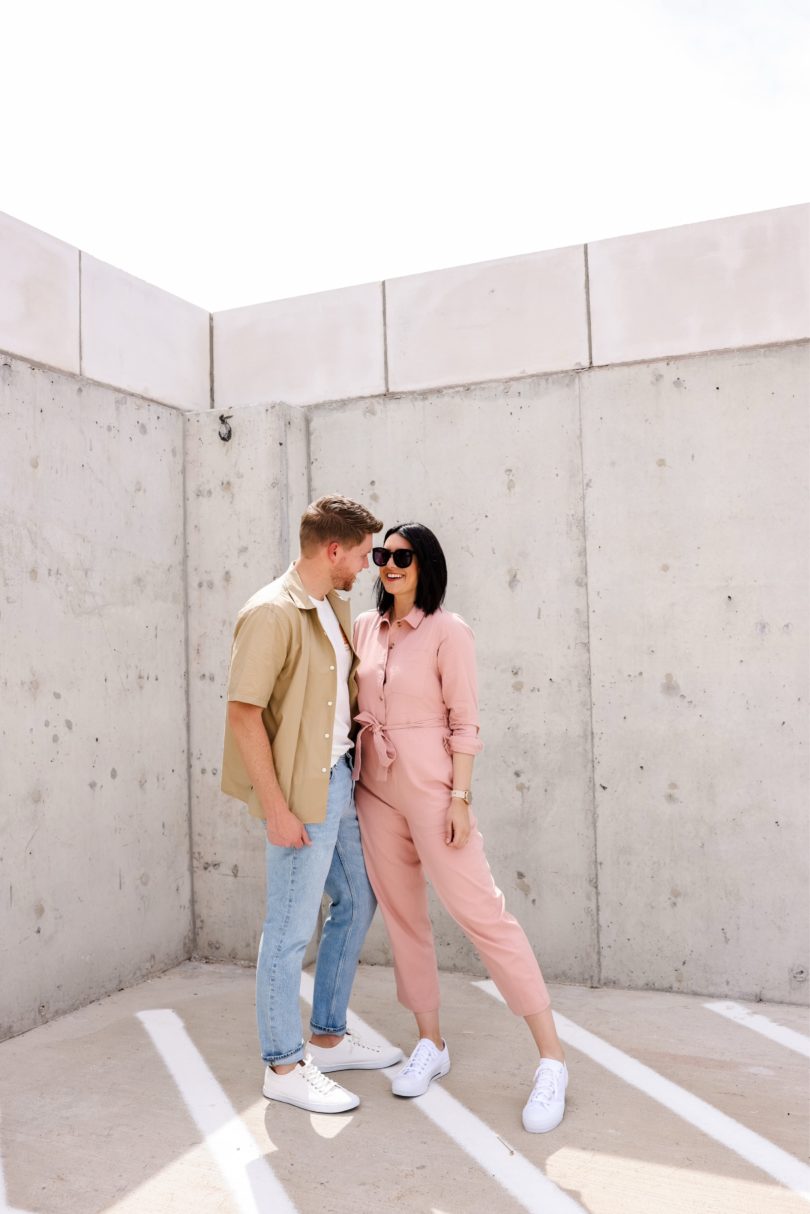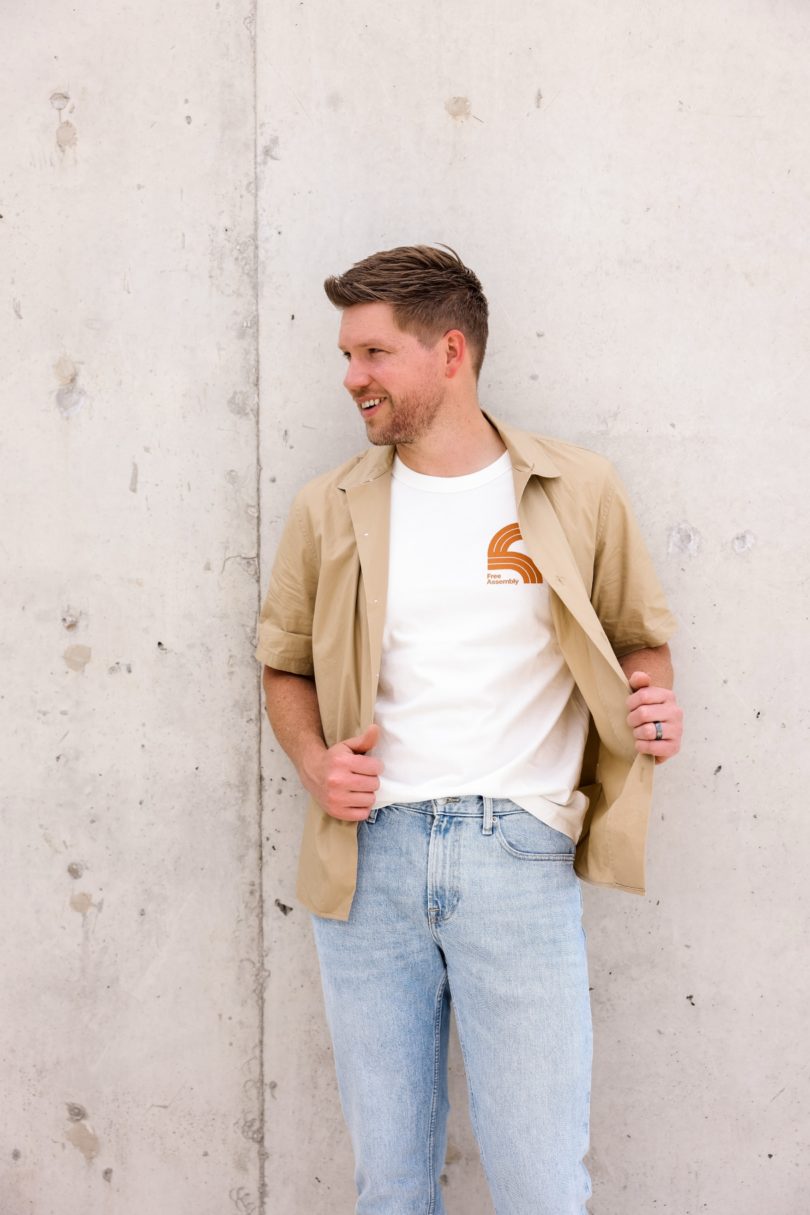 "You can subtly add color by layering a vintage-style T-shirt under a button down. Light layers are an effortless look."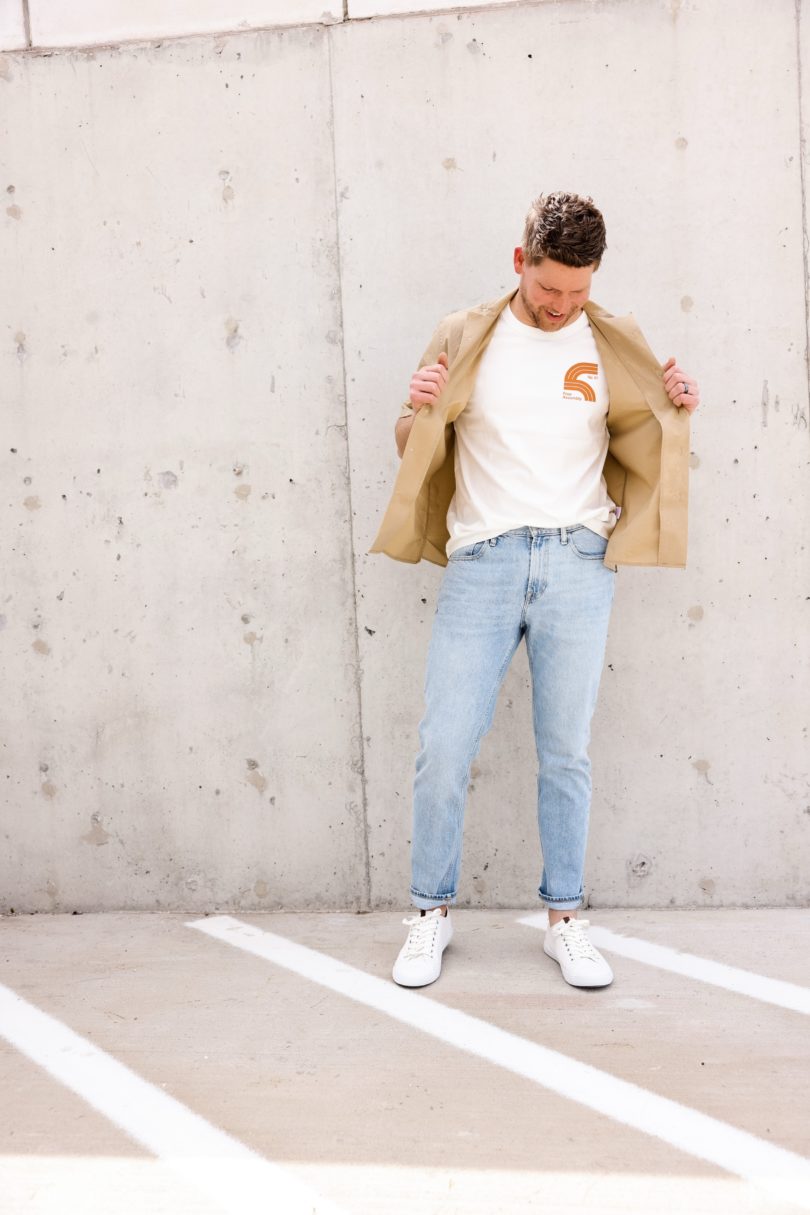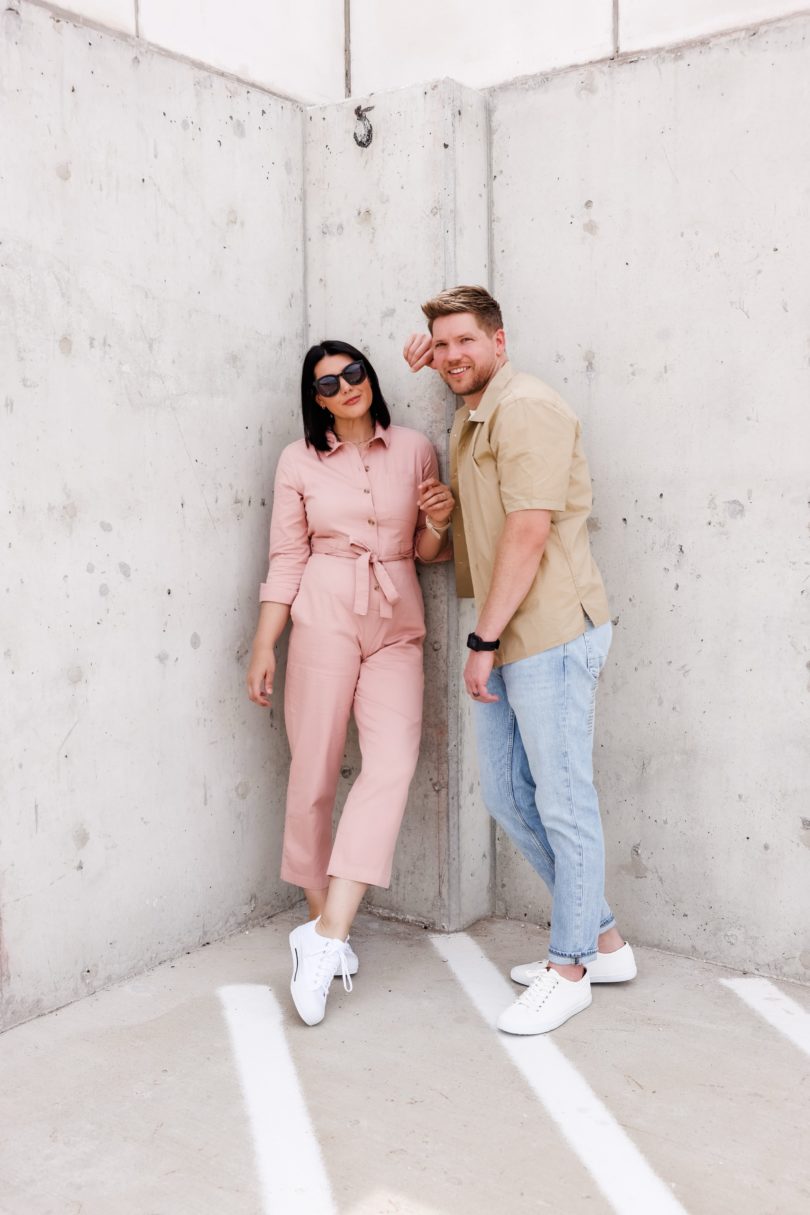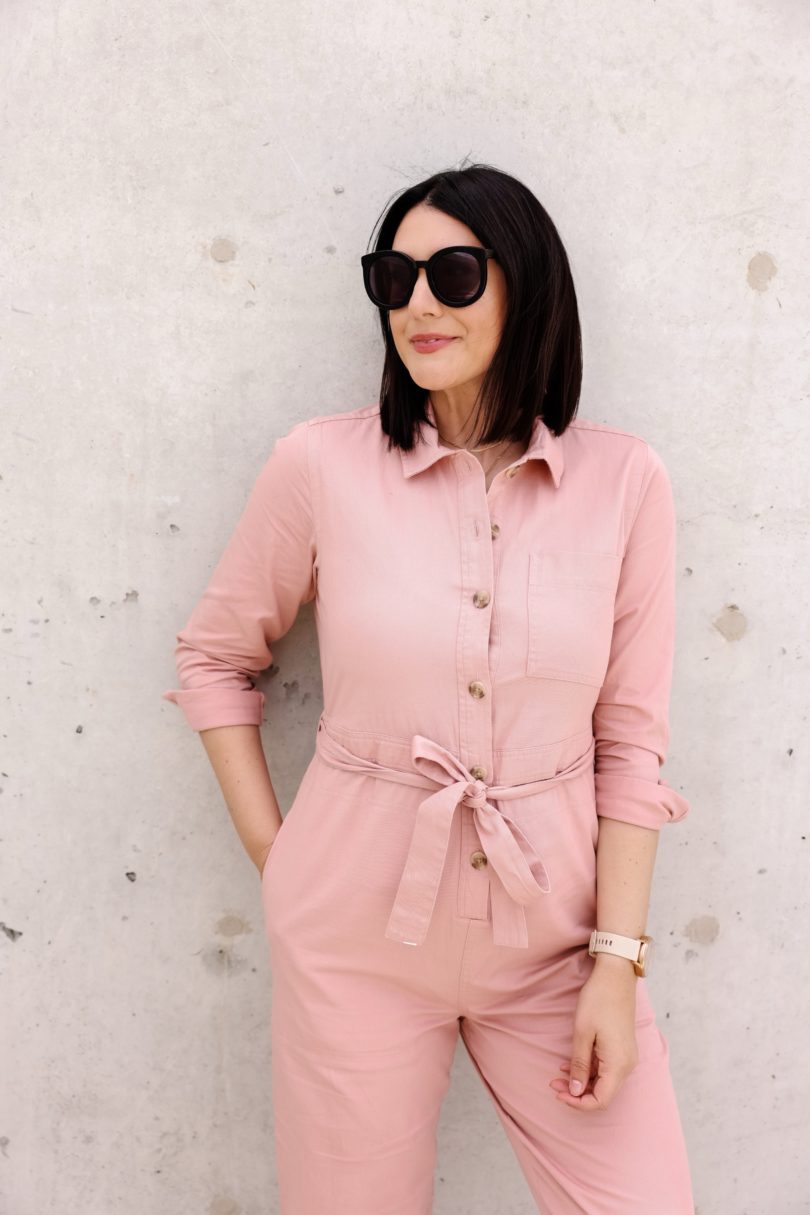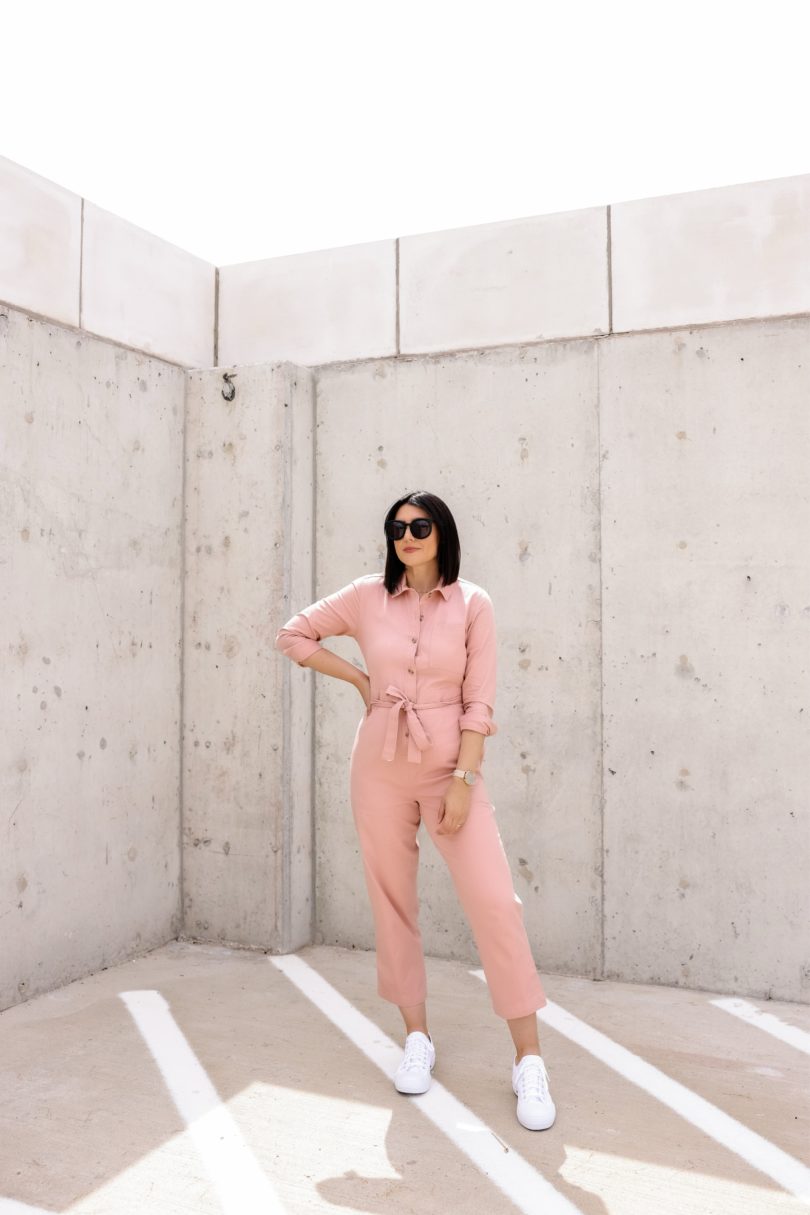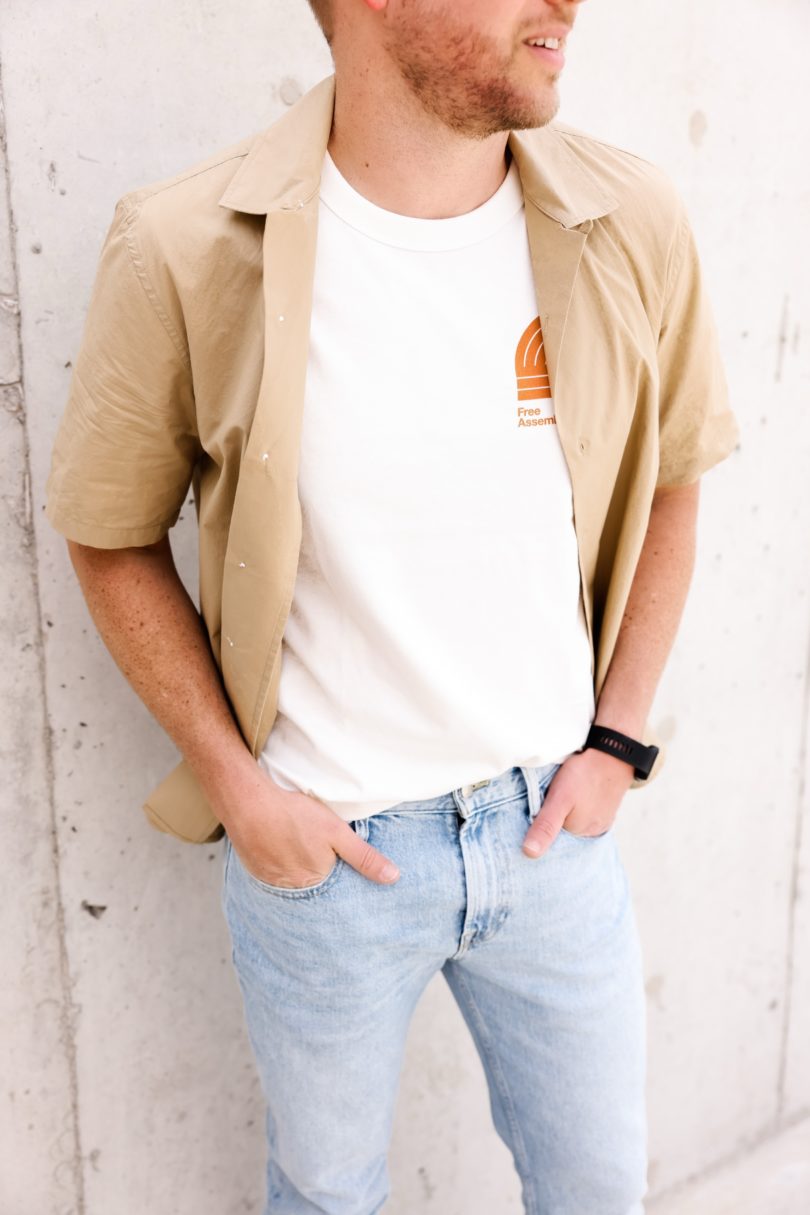 Bryan and I have very different ideas of 'pop of colour' as you can see. I obviously take the phrase 'splash of colour' with a grain of salt and go with a colorful jumpsuit. But Bryan likes to be subtle with color, and his vintage-inspired Tee from Free Assembly is the perfect amount of pop. I appreciate his simplicity with color. In fact, I can steal this Shirt for you, it's so good. It's in the middle, you can find it here!
I love how he layers button downs over his T-shirts or Tank Tops for spring and Summer. It makes a lot of sense when you want a light layer but don't want a full Jacket. This TOP is slightly wide so keep that in mind when ordering! It's in the middle, but a small would fit your frame better. Find it here.
(I'm in the middle of the jumpsuit and I can't believe how good it fits! I was hoping it would be loose, but it hugs every curve! I'd say it runs true to size. Size up if you need more room in your chest though. , I'm maxing out those buttons. Find it here!)
Cowboy duo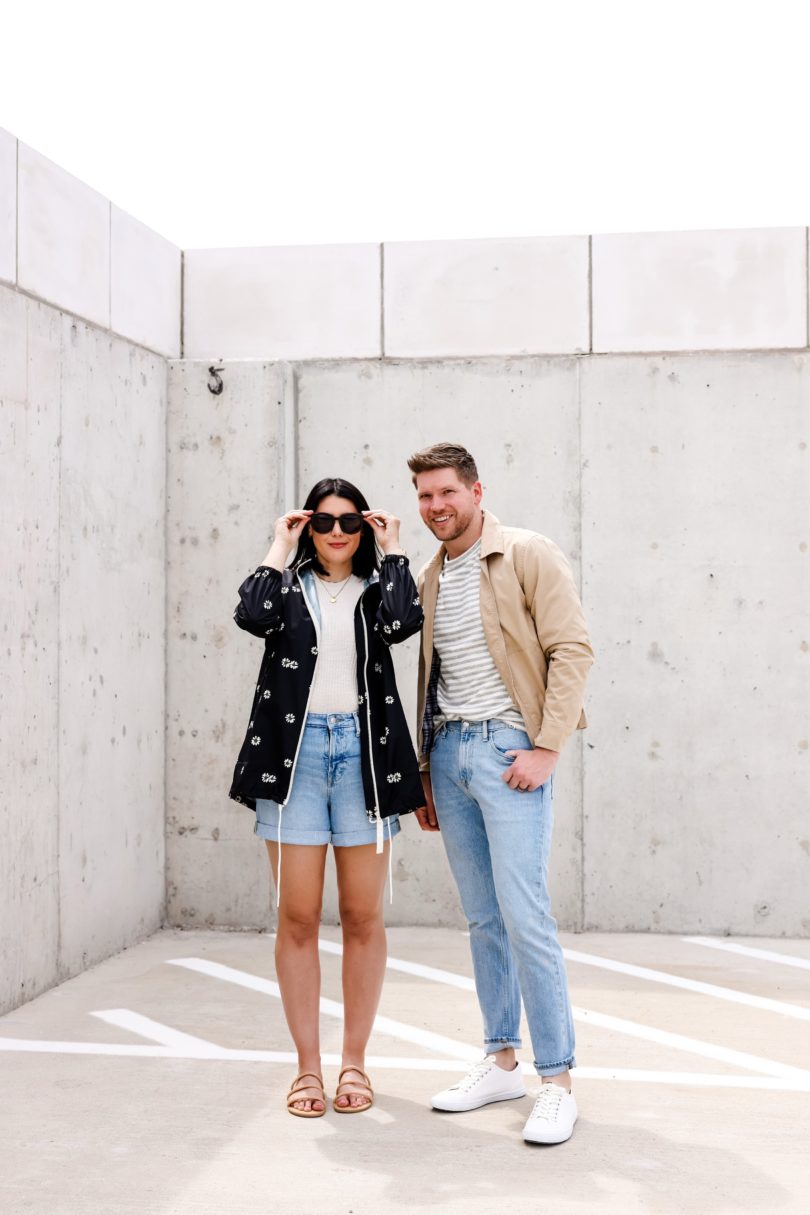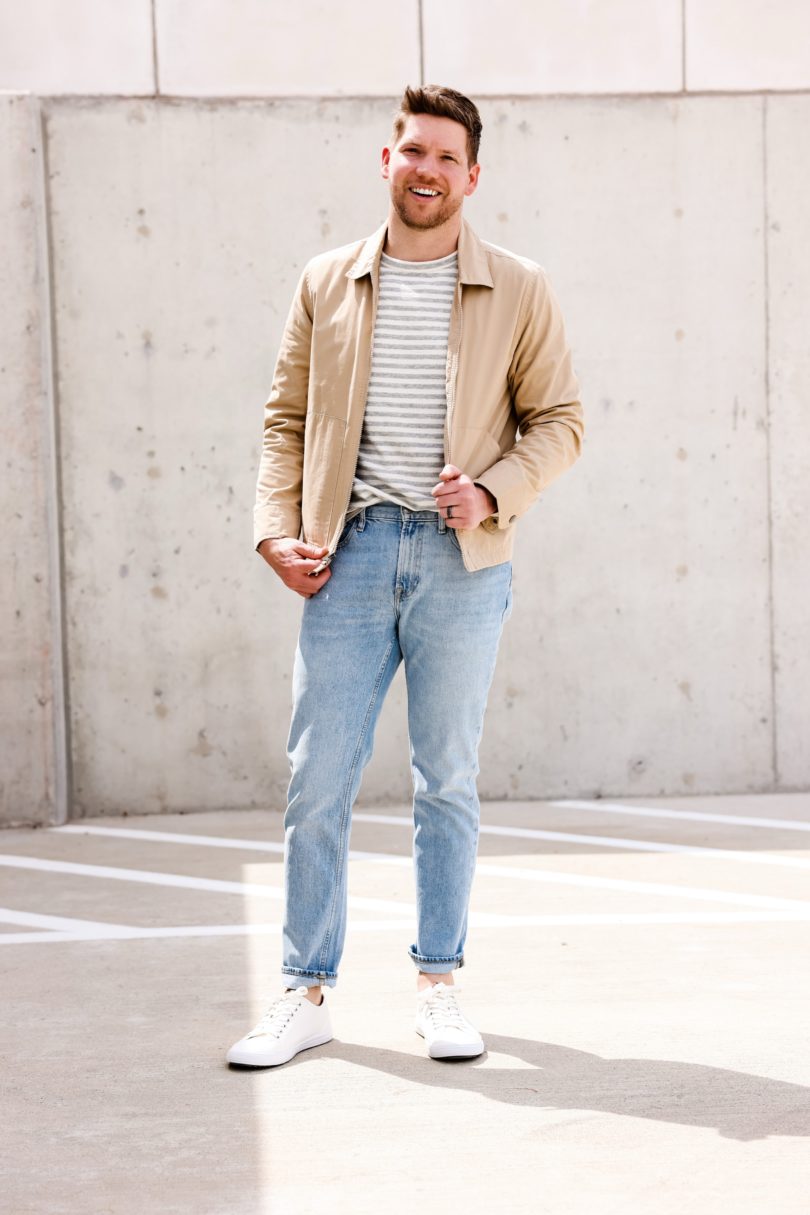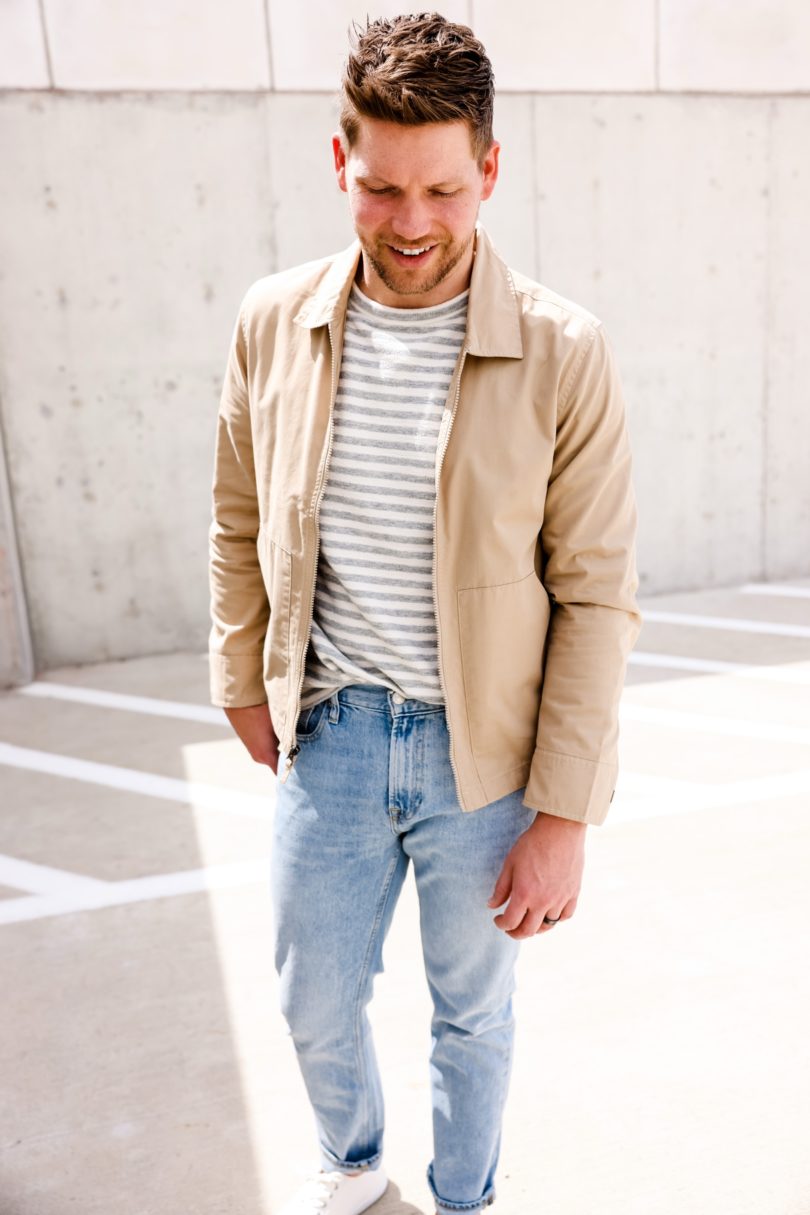 "A good pair of Jeans is essential throughout the year. This pair is light enough for spring and they fit perfectly."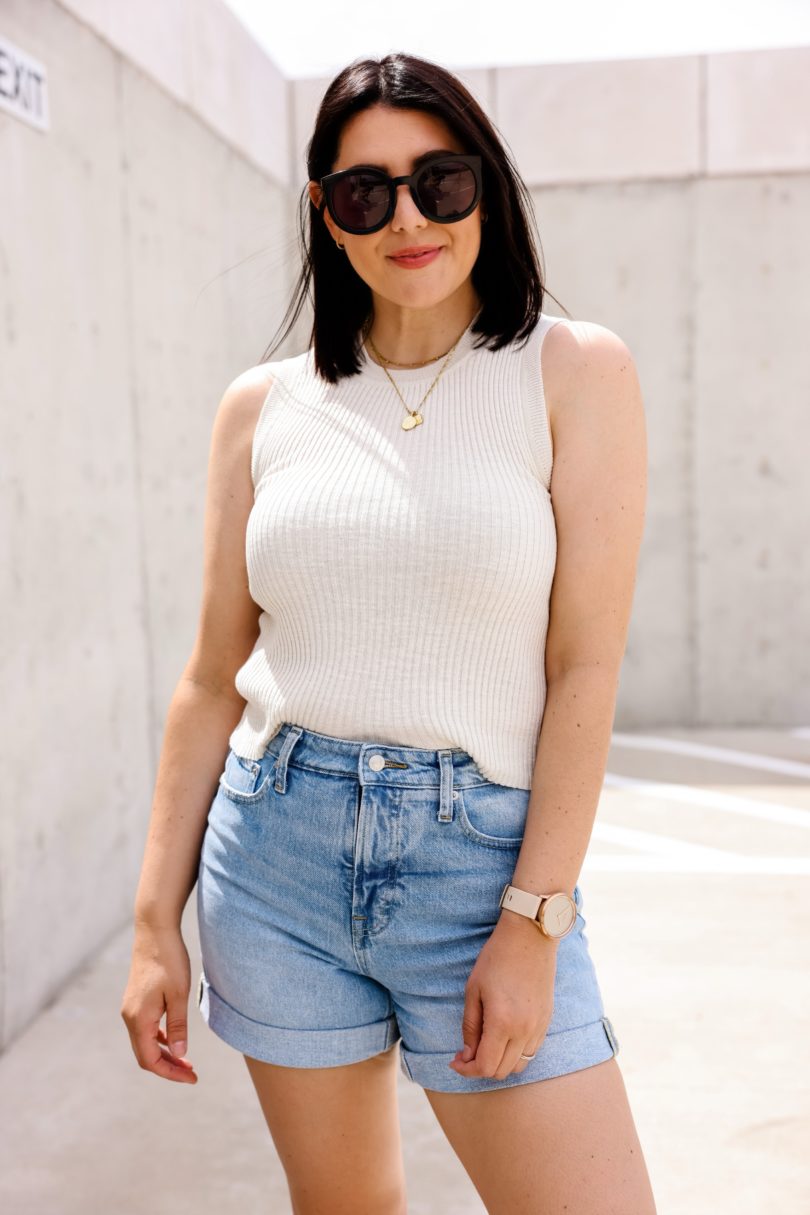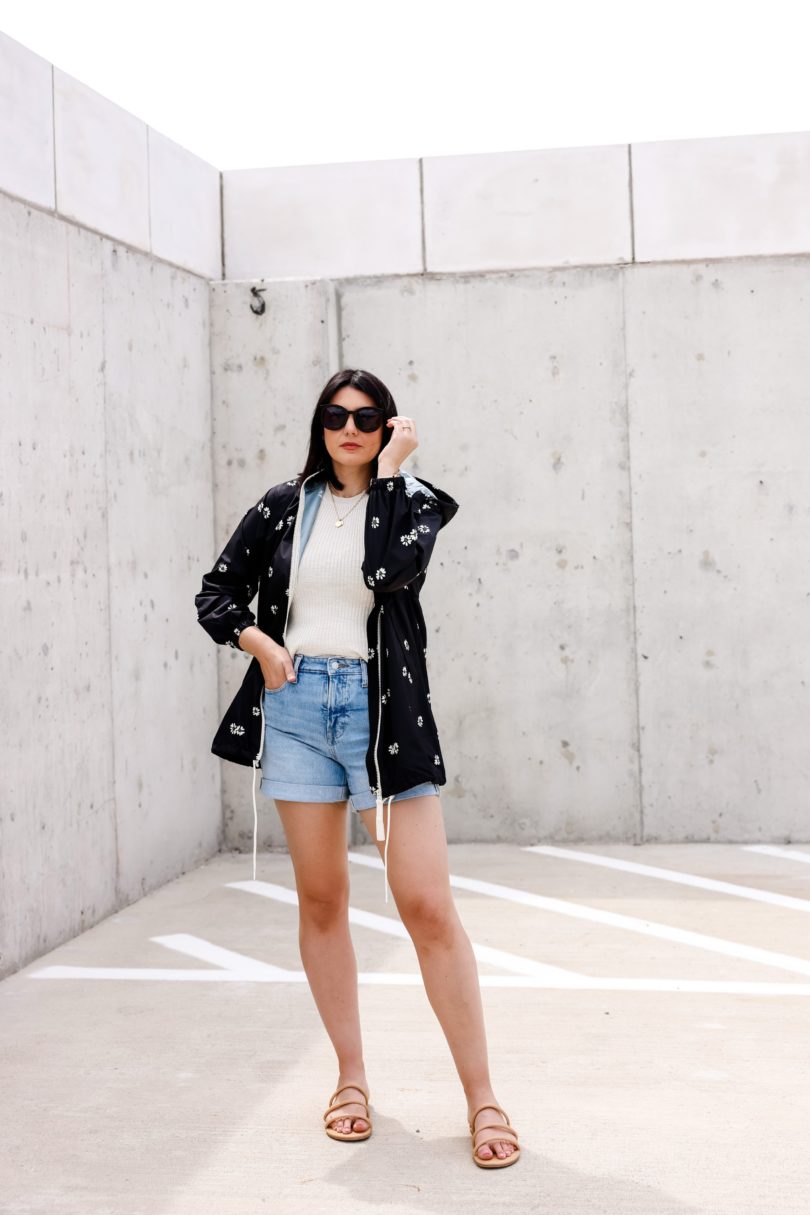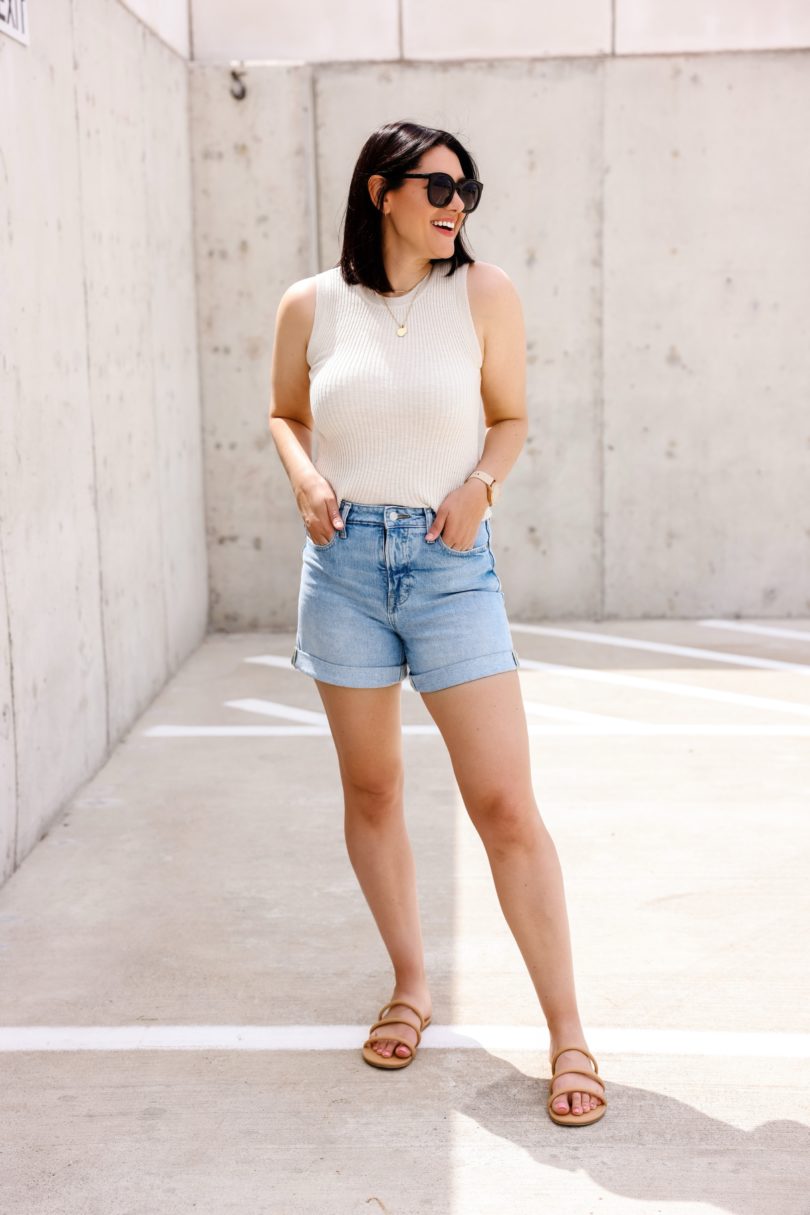 Denim is always essential to any wardrobe and finding the right pair can be difficult. Bryan had these the other day and I complimented them, asking him what Jeans to expect from a designer pair. But when he said Free Assembly, he didn't surprise me because his Denim game is strong. I get it and now he does too. He said the fit is perfect for him (he has an athletic build, so denim can sometimes be a difficult fit), but his normal size (32) was just right. The denim also has a nice weight to it, perfect for spring and summer. Find them here.
Another TOP I'm jealous of? Her striped terry top! It is so soft and I love its texture with the subtle stripes. He said he could borrow it, but let's be honest, I'll never pay it back. I'll hide it in another closet and he'll never see it coming *evil laugh* Of course, Bryan's favorite piece of this outfit? The jacket! He said that this jacket is perfect for spring. If you're looking for a good weight jacket for spring, look no further. The fit is true to size. Find it here!
My Shorts are also a no-brainer from Free Assembly. They have a nice relaxed fit with more structured denim and a sewn hem (so they don't roll up or fray!) After reading the reviews, I settled on a size 8 and really like this fit. They are more fitted at the waist, but not tight. Size up if you have a rounder waist or hips, but otherwise true to size. Find them here.
This ribbed Tank is the cutest and it's under $25! It's a sweater weight material, it's a favorite. I have to say that when you put it on it will look too small but once you put it on it fits perfectly true to size. I'm in the middle, find it here! Oh,and these sandals are an amazing pair! If you can get them in stock, go for it! I'm at 10, true to size. Find them here.
What is your favorite look?
***
*Special thanks to Walmart for sponsoring this post! Check out their free assembly line for elevated essentials for spring!